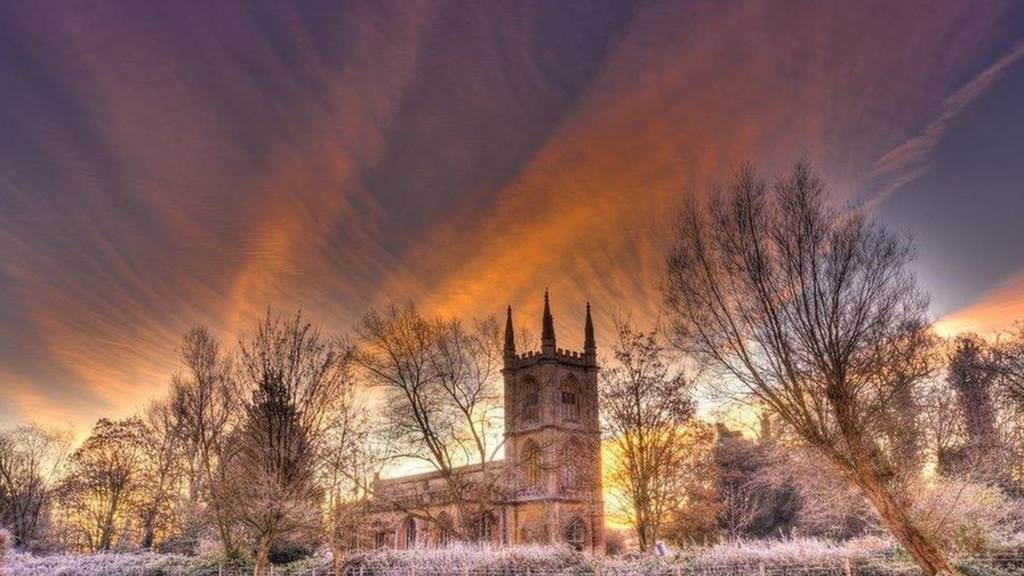 Berkshire live: Friday 5 May
You can get in touch by email, on our Facebook page or on Twitter @BBCBerkshire.
Summary
Updates for Friday 5 May
Thanks for reading, we'll be back on Monday with more news, sport, weather and travel from across Berkshire from 08:00.

Heritage Day at university

On Sunday the Whiteknights campus at the University of Reading is inviting the public to come along to a special Heritage Day, with guided tours, displays and children's activities.

The day celebrates the 90th anniversary of The Friends Of The University of Reading, which was founded in 1927.

Visitors can tour the grounds of the campus, centred on Park House, while entertainment includes Morris dancers and a brass band.

More details here.

Copyright: The University of Reading

Brain injury man to speak during awareness campaign

A cyclist from Berkshire who suffered serious head injuries after being hit by a car in Reading is one of the speakers during a national brain injury charity's awareness week.Peter Hughes, 57, from Hungerford will speak about his recovery and his ongoing rehabilitation programme, 16 months after the crash, for Headway's Action For Brain Injury Week next week.

Copyright: Irwin Mitchell

Mr Hughes' speech and language were severely affected by his head injury.He said: "I often find myself being unable to recognise or understand words and my spelling has deteriorated severely. I struggle with remembering names, places and instructions and that has created a huge hurdle in terms of returning to work."The most difficult part of a brain injury is accepting the changes to your personality; the emotion, the frustration and accepting that things you once found so natural, so easy, suddenly being much more challenging."  

Slough Town FC looking for another promotion push

Rooting out the next generation

#GetInspired

Know any young children who might be interested in having a go at cricket?

Now's the time to get them involved with the England & Wales Cricket Board's (ECB) grassroots programme for five- to eight-year-olds called All Stars Cricket.

All Stars Cricket is an eight-week course that is being introduced in May through local cricket clubs and centres, offering youngsters a first experience of the sport.  

Sign up here and children will receive a backpack of cricket gear. 

Could your bus be powered by a 'fatberg'?

Thames Water has joined forces with a renewable energy firm to see if 'fatbergs' could be turned into an environmentally friendly fuel. The idea is that these fatbergs - congealed fats, oils and greases that clog our sewers - could be processed in a specialist plant and be turned into a bio-diesel to power buses in the local area. Simon Brum, strategic recycling manager at Thames Water, said the scheme with firm Argent Energy was a "no-brainer". 

Road in Newbury closed due to emergency repairs

Player of the month praises Reading teammates

WATCH: Brewery takes delivery of £4m equipment

A brewery has taken delivery of £4m of beer-making equipment. 

West Berkshire Brewery in Yattendon said the new machinery will mean it can now complete the entire brewing process from one site. 

It is expected to open in the summer, and will include a cafe, shop and visitor centre. 

Town centre gets new glass roof

Reading FC want to go into play-offs on a high

Jack Winstanley

BBC Berkshire Sport Reporter

Andries Ulderink wants to get the win against Burton on Sunday in order to go into the play-offs in a good mood.

Despite having already confirmed a play-off spot with last weekend's win against Wigan, a win against Burton would ensure the Royals' finish in 3rd place.

Image caption: Yann Kermorgant is the sixth highest scorer in the Championship this season with 17 goals.

Jaap Stam is not going to make wholesale changes for the trip, but two or three changes are expected, with winger Garath McCleary a big injury doubt.

Full live commentary of the match is exclusively available on BBC Radio Berkshire on Sunday.

Weather latest: Cloudier afternoon ahead

After a dry and bright start to the day, conditions are expected to get cloudier as the afternoon progresses.   

Temperatures will be peak at 14C and drop to 9C overnight. 

Irish well set for Championship play-off final

Unless something goes very wrong for London Irish, they should reach the Championship play-off final.

They defeated Doncaster 35-3 in the first leg of the semi-final last week, ahead of the return leg tomorrow.

London Irish director of rugby Nick Kennedy has called for "no let up" despite the imposing lead.

Full coverage of the game will be live on BBC Radio Berkshire tomorrow afternoon from 13:00 BST.

Tories hold seat in council by-election

The Conservatives have held Haymill and Lynch Hill in a by-election for Slough Borough Council. 

Paul Kelly received 1,036 votes, beating Jemma Davis of Labour, who received 899 votes. 

Flights from Heathrow grounded over 'security issue'

Flights departing from Heathrow Terminal 3 were grounded due to a "security issue" this morning.

A police spokesman said officers were at the scene dealing with reports of a "suspicious package".

An airport spokeswoman said: "We are very sorry to any passengers whose journeys are affected. 

"The safety and security of our passengers and colleagues is paramount."

Reading forward wins player of the month award

Man set to be sentenced over window crush death

A construction site supervisor from Slough will be sentenced later over the death of a woman crushed by window frames weighing more than half a tonne. 

Lawyer Amanda Telfer, 43, died when three frames fell on her as she walked past a building site in London.

Image caption: Amanda Telfer was killed in Mayfair in 2012

The frames had been left unprotected and unrestrained against a wall, in Hanover Square, Mayfair, in 2012.

Kelvin Adsett, 64, from Slough, was found guilty of manslaughter by gross negligence, following a six-week trial at the Old Bailey.  

Roadworks set to close M3 again

Sam Clayton

BBC Radio Berkshire newsreader

The M3 is to be closed again this weekend as workers continue to replace the bridge between Junctions 2 and 3. 

The motorway will be shut from 21:00 tonight until 05:30 on Monday. 

Beams for Woodlands Bridge will be lifted in to position. 

Diversions will be in place.