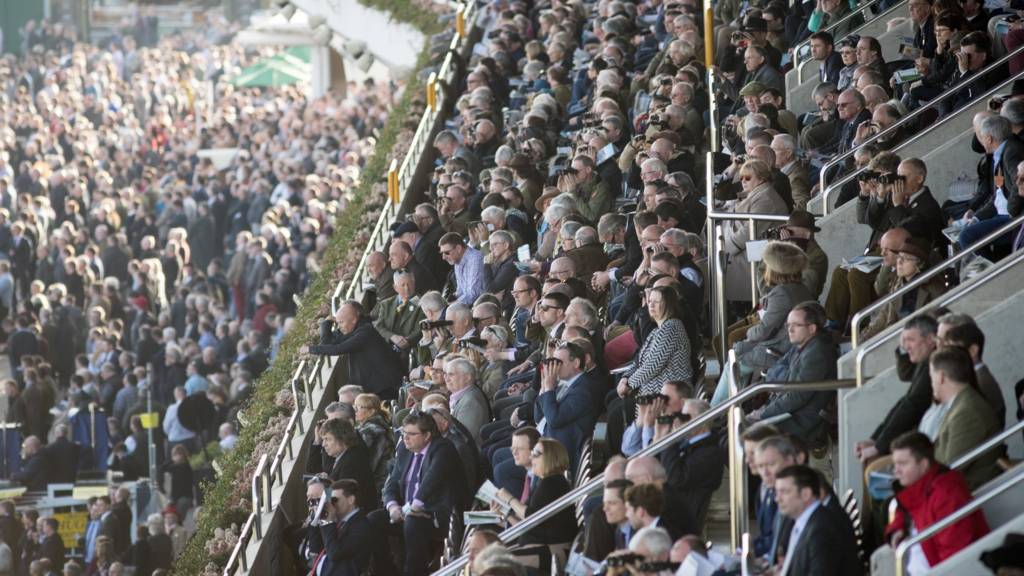 Brendon Mitchell

BBC Sport

That's all from Local Live for the West of England

We will be back on Monday at 7am with all the latest news, sport and weather for the region.

If you're heading out and about this weekend here's the weather forecast with Ian Fergusson.

All the action from Cheltenham Festival

Check here for reports and podcasts from the four days of the 2017 Cheltenham Festival .

FT: Bristol City 4-0 Huddersfield

Efforts to curb 'professional' beggars

Sleeping bags are being confiscated in Weston-super-Mare in an attempt to curb professional beggars from making money by pretending to be homeless.

North Somerset Council said it would take the items and leave a receipt so they could be reclaimed .

Town centre manager Steve Townsend said: "The vast majority of these individuals have places to live."

Cotswold Tory MP warns PM over school funding reform proposals

Copyright: Conservative Party

A Conservative MP, from Gloucestershire, has warned Prime Minister Theresa May she's facing defeat over a new funding formula for schools. 

Geoffrey Clifton-Brown of the Cotswolds has spoken out against the government's plans.

It comes as a new report by the Educational Policy Institute warns changes over the next few years will leave almost all schools worse off. 

Penalty: Bristol City 4-0 Huddersfield

David Cotterill slams it into the back of the net. Great win for City. 

Bristol City 3-0 Huddersfield

Aden Flint with the skills. Cheeky flick into the net.

Lucky break for police who discover stolen sheep in back of van

Copyright: Avon and Somerset Polcie

Image caption: The stolen sheep were discovered in the back of an abandoned van

Police have returned five stolen sheep to their owner.

The pregnant ewes were found in the back of a Transit van which failed to stop for officers on the A403 Aust Road, Pilning, on 16 February.

The van was found abandoned nearby with the sheep inside. While officers were making enquiries to trace the animals' owner, a report came in of the theft of five sheep from Almondsbury.

Mother of trailer crash victim calls for safety standards

A mother whose three-year-old son was killed when a two-ton trailer became unhitched from a Land Rover has stepped up her appeal for better safety laws . 

Freddie Hussey died three years ago after the runaway trailer trapped him against a wall in Bristol.

His mother Donna has been speaking at an industry summit trying to improve standards.

Farewell Lynx flypast: The best of your pictures

No end date in sight for Taunton relief road completion

The BBC has learned that Somerset County Council is to sue the main contractor building a relief road for Taunton which is now two years overdue 

It escalates a dispute between the council and the contractor, Carillion, who are blaming each other for the delays and cost overruns which are said to run into more than £10m.

There is still no date set for the opening of the road.

Quote Message: It's going to be a multi-million pound claim. This road was meant to be delivered over a year ago and when I spoke a couple of months ago, I was still hopeful we would be able to open the road in April. We're still here today, it's disgraceful." from John Osman Council leader, Conservative

Bristol City 2-0 Huddersfield: Injured Hogg 'conscious and talking'

'Dangerous and sickening paedophile' jailed for 22 years

A "dangerous and sickening paedophile" who abused a toddler in the back of a van has been jailed for 22 years. 

Kristopher Jane, 31, was told by the judge that the attack took place for his own "perverted sexual gratification."

Jane, of Warwick Road in Keynsham, Bristol, admitted 12 offences and was sentenced to an extended jail term of 22 years and subjected to an indefinite sexual harm prevention order. 

Jane also admitted sexual activity with a 14-year-old girl, and sexually assaulting a 13-year-old girl. 

HT: Bristol City 2-0 Huddersfield

Second half on Radio Bristol on 94.9FM.

Image caption: Lee Tomlin got the first

Image caption: Tammy Abraham got the second

Bristol City 2-0 Huddersfield.

What. A. Goal. Tammy!

And he runs up to the ball boy to celebrate!

Body of man found in river

Copyright: Avon and Somerset Police

Image caption: Abdulkadir Mahamoud, 29, was last seen on 24 February after he left his home in Easton.

A police underwater dive team has recovered the body of a man from the river off Hotwell Road in Bristol. 

He was discovered around 1.40pm today.

In a statement police said: "Although a formal identification has not been made, we believe it to be the body of missing 29-year-old Abdulakadir Mahamoud from Easton, who has been missing since 24 February. 

"His family have been updated and our thoughts are with them."

Bristol City 1-0 Huddersfield

Cracking goal from Lee Tomlin.

Coverage on BBC Radio Bristol on 94.9FM.

Bristol City v Huddersfield: Player stretchered off

Jordan Taylor: Man arrested on suspicion of murder

Copyright: Wiltshire Police

Image caption: Jordan Taylor died from stab wounds

An 18-year-old man has been arrested in connection with the murder of Jordan Taylor. 

The man from Trowbridge was arrested on suspicion of murder and is in custody in Melksham. 

Jordan Taylor, 25, from Hilperton, died from stab wounds after he and a friend were attacked in Trowbridge on Sunday morning.  

A  27-year-old Westbury man who was arrested on Thursday was earlier released with no further action and police say he is not connected to the investigation.