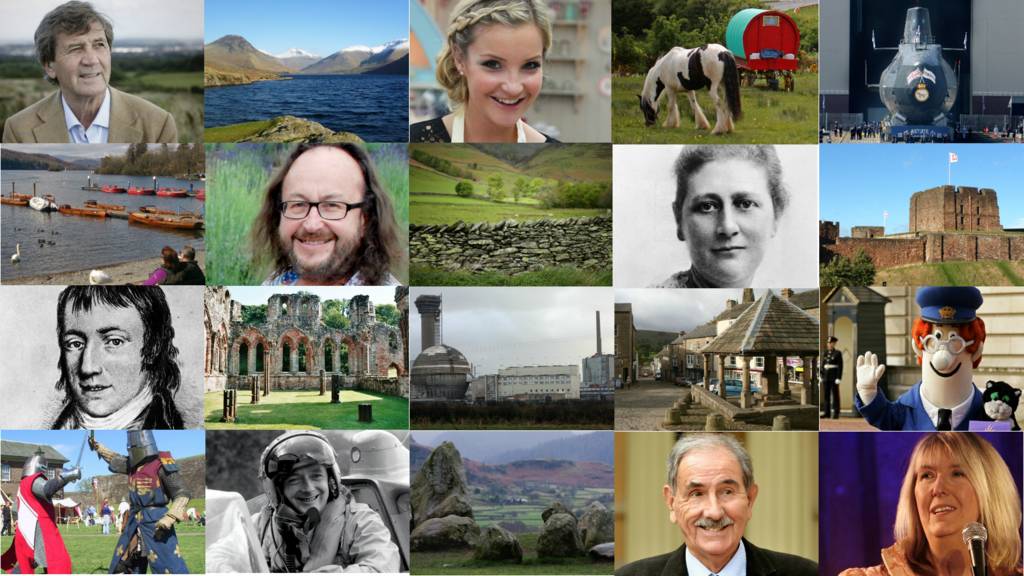 Summary
Carlisle killer gets life with minimum 28 years
Former Cumbrian hospitals director suspended from new job
West Cumbrians warned of loan shark risks
Tuesday 7 March 2017
Through the day: BBC Cumbria Live

Top school with too few children forced to close

One of Cumbria's top-performing primary schools is likely to to close, because it can't attract enough children.

Heversham St Peters C of E Primary is down to 15 children, from 88 in 2011, and governors say the falling numbers of families with small children in the area, just north of Milnthorpe, means the school has no hope of becoming viable.

The school was judged outstanding in inspections in 2007 and 2011, and was joint top performer in Cumbria in the 2016 SATs.

Jane Clarke, who chairs the governors, said: "There is a choice of good village schools in the wider area, all of which have vacancies. It is very sad to think of the school closing but it is hard to see any alternative."

The final decision will be made by the government.

Hospital staff 'feel safer reporting problems'

Staff at South Cumbria's hospitals feel more able to report problems such as unsafe clinical practice, harassment or bullying, according to a national survey.

The results are from an annual national survey of NHS staff .

The survey said improvement was needed in some areas of training, appraisals and support from immediate managers.

Tapestry plan to record Kendal's flood memories

The Quaker Tapestry in Kendal's planning to produce a tapestry about the flooding that swept the town after Storm Desmond in 2015.

Copyright: Quaker Tapestry

The attraction's main exhibition is 77 tapestry panels showing the history of the Quaker movement. 

But workshops are planned for April to involve families who were affected by the flooding.

Bridget Guest, who runs the Quaker Tapestry, said: "Anyone can contribute to the project regardless of their crafting or artistic ability as the stories people have to tell are just as valuable to this project." 

Copyright: Quaker Tapestry

New name for info centres 'may confuse visitors'

A new name for Lake District tourist information centres could confuse visitors, according to a leading hotelier.

The national park authority posted a survey on the Internet to gather public views on calling the centres in Keswick, Bowness and Ullswater, "The Lakes Place".

The survey closed this morning and so far the authority's only said that the rebranding is later this year and it's too early to talk about it.

Jonathan Denby, who runs owns several hotels, said it was best to keep the old name.

He said: "They look for the tourist information office, and they look for the familiar sign."

Cumbria's weather: A wet night

Rain will move eastwards during the evening with some heavier outbreaks, especially over the Pennines where hill fog is also likely. The rain will clear later, with a minimum temperature of 5C (41F).

You can find the latest weather forecast for where you are, here .

Your photos: Derwentwater shines in the early spring sunshine

Every now and then over the past few days the clouds have parted, and Alan Skinner was one of those who took advantage, with this shot or Derwentwater which he was kind enough to send in.  

As always, if you have a photograph you'd like to share or you have news you think we should know, you can  email us  ,   tweet us    or get in touch    through our Facebook page   .        

Former Morecambe Bay hospitals director suspended

Neil Smith

South Cumbria journalist, BBC Cumbria

A former human resources director at the Morecambe Bay hospitals has been suspended from his current role over a redundancy package given to a former Barrow senior midwife. 

Roger Wilson now has a similar role at the hospitals trust in Warrington and Halton - which calls his suspension "a neutral act".

It emerged last October that Roger Wilson, when at Morecambe Bay, offered midwife Jeanette Parkinson 14 months more pay than she should have got, and immunity from internal investigation, a package described as "irregular" by the current chief executive, Jackie Daniel.. 

During the maternity scandal at the Furness General Hospital in Barrow, she'd coined the "musketeer midwives" phrase and failed to identify "significant failings".

Now the Health Service Journal has revealed the Warrington and Halton trust has suspended Roger Wilson - the trust says that as investigatory processes are still underway, it is inappropriate to comment further. 

Verebes murder: Judge 'cannot understand police decision'

Megan Paterson

Reporter, BBC Look North

We've more now on the sentencing of Miklos Verebes at Carlisle Crown Court for killing his former partner, Melinda Korosi, by stabbing her with a sharp rock.

Copyright: Cumbria Police

Verebes was found guilty of three counts of rape as well as murder, and Judge Peter Openshaw set a 28-year-minimum term.

The judge described Verebes as "a domineering and controlling" man who made his partner's life "miserable".

Two days before the attack Mr Verebes was arrested by police on rape charges hours after being released from prison. 

He was released without charge and today the judge said he could not understand that decision by Cumbria Constabulary - the matter is under review by the Independent Police Complaints Commission. 

Carlisle could slide out of league top three

Carlisle United could finally drop out of the League Two automatic promotion places for the first time since 1 October tonight, if fourth-placed Portsmouth win at Crawley. 

Second-placed Plymouth host Blackpool. 

The United manager Keith Curle says he won't allow negativity around the club, after four defeats in the last six fixtures, to derail their promotion challenge.

Limited seats for key hospitals meeting

Breaking

'Savage' partner killer given minimum 28 years

Miklos Verebes, found guilty this morning of killing his former partner Melinda Korosi, has been sentenced to life with a minimum of 28 years.  

The judge described the killing, done with a sharp rock, as one of "quite unusual savagery and brutality".

Cumbria's weather: Sunshine turning hazy

It'll be mostly dry and fine this afternoon with sunny spells, the sunshine turning hazy later with the odd light shower in places. There'll be light westerly winds and a maximum temperature of 9C (50F). 

You can find the latest weather forecast for where you are, here .

Book about 1898 Derwentwater disaster released

A book about the Derwentwater disaster which took the lives of five young women from Nelson more than a century ago has been released.

The women, who were all Sunday school teachers, drowned in a boating accident in August 1898.

They were all buried in a single grave in the east of the county.

The author, Ray Greenhow, said the story of the tragedy needed to be heard.

Quote Message: Living close to the area, I made some enquiries in the Keswick area and no-one seemed to know about it. It just seemed wrong that the story was not there for people to understand. from Ray Greenhow Author

Guilty verdict in Carlisle murder trial

Megan Paterson

Reporter, BBC Look North

A jury at Carlisle Crown court has found a man guilty of murder and three counts of rape after he attacked the mother of his children in the city last year. 

Miklos Verebes, 29, and from Hungary stabbed his former partner Melinda Korosi in the head and neck with a sharp stone at her home in Orton Road in September. 

The jury of seven men and five women took an hour and 45 minutes to find Verebes unanimously guilty of all the charges facing him.

Police had found Verebes covered in blood, next to Korosi's body; close by was the sharp stone he'd used to kill her.

He'll be sentenced this afternoon.

Ambulance caller 'threatened to kill 999 operator'

A BBC investigation 's found that a threat to kill was among 64 abusive calls received by staff answering 999 calls for the North West Ambulance Service, which looks after Cumbria.

The figures, obtained through Freedom of Information Requests, covered from 2013 to 2016.

Other abusive behaviour included racial and sexual slurs. Unions have called for tougher punishments, but the Home Office said sufficient legislation was in place.