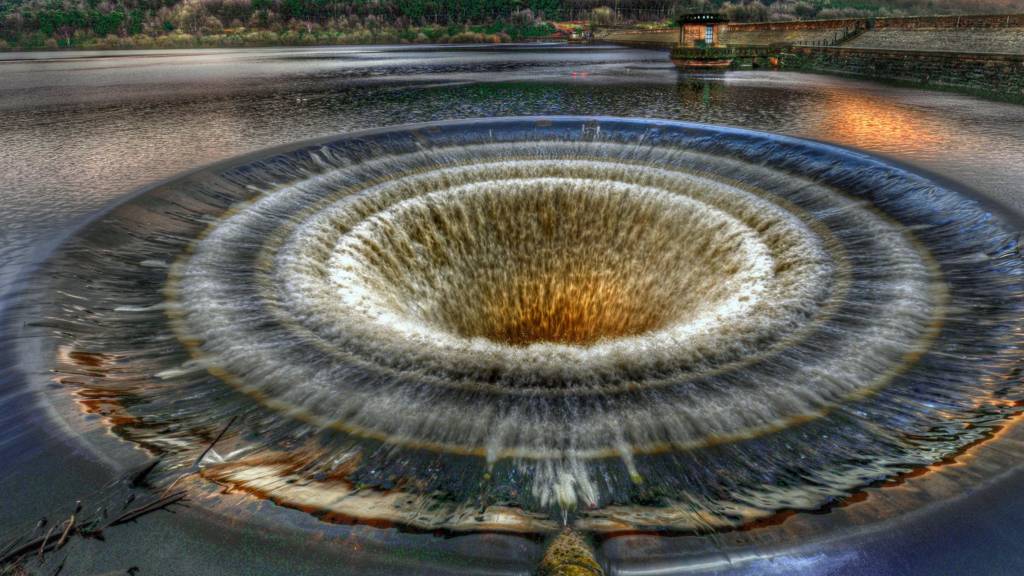 BBC Local Live: Derbyshire
Summary
Updates on Monday 9 March 2015
News, sport, travel and weather updates return at 08:00 Tuesday
Monday's Local Live updates have now finished. The service will start again at 08:00 on Tuesday.
Rain should clear east to leave
a dry evening and night
.
Winds will also ease down and the cloud will break up leaving clear skies and lows of 1C (34F) in rural areas.
Birmingham City boss Gary Rowett
has been speaking about his row with Derby County forward Johnny Russell
during Saturday's 2-2 draw.
He said: "I felt it was a little ungentlemanly that the ball had gone out for them because their player had a head injury and then the ball gets smashed into the corner and they try to pin us in with 30 seconds to go.
"Maybe my passion to win the game ran a bit too far. Everyone knows it's a special place for me to come back to."
Kelly Smith
Reporter, BBC Radio Derby
I've been working on
World War One At Home
over the past few days, lining up some really interesting stories which you'll be able to hear on BBC Radio Derby later this year.
Farmers in the East Midlands have welcomed a change in speed limits for tractors.
From today, the limit is going up from 20mph to 25mph. The combined maximum weight limit for tractors and trailers is also increasing from 24 tonnes to 31.
Lisa Teanby
BBC Radio Derby newsreader
In my
17:00 bulletin
, Derby County pledge thousands of pounds to the Colin Bloomfield Melanoma Appeal.
Gavin Bevis
BBC Local Live
Gavin Bevis
BBC Local Live
Clockmaker Smith of Derby is taking on apprentices for the first time in five years.
The two recruits will spend one day a week at college and the other four days at the company, with a guaranteed job at the end.
Lisa Teanby
BBC Radio Derby newsreader
Derby County and Rams director Mel Morris have announced £10 from every ticket sold for this weekend's match at Norwich will be handed to the Colin Bloomfield Melanoma Appeal.
You can hear more on this in my
16:00 bulletin
.
Investigation pupils getting nude picture requests
Police are investigating after pupils at a Derbyshire school were encouraged to post explicit images online,
writes BBC News Online
.
Children at The Pingle School in Swadlincote, were asked to send naked images to the messaging site Oovoo.
Police say it is unclear who made the requests.
Drink-driver given three years
Work to lay new water pipes on Burton Road in Derby has been completed.
Severn Trent Water hopes the upgrade will help to prevent bursts between Abbey Street and Boyer Street.
Rams donate to Colin appeal
Derby County and director Mel Morris are to donate thousands of pounds
to the Colin Bloomfield Melanoma Appeal
.
The club and Mr Morris have each pledged to give £5 to the appeal from every ticket sold for the trip to Norwich on Saturday.
So far the club has sold 1,300 of its 1,900 allocation.
Lisa Teanby
BBC Radio Derby newsreader
A man who absconded from Sudbury open prison in November has been arrested in Manchester.
I'll bring you the details in my
15:00 bulletin
.
Police
have released photos
of a man they want to speak to after a knife-wielding robber targeted two shops in Alfreton and South Normanton on the same day.
A man stole a small amount of cash from Alfreton's Premier Express store on 28 February but fled empty-handed from a Stop and Shop store in South Normaton hours later after being challenged.
Charlie Slater
BBC Weather
This afternoon is expected to stay dull, cloudy and windy with outbreaks of showery rain and highs of 10C (50F).
Fugitive robber back in custody
A convicted robber who went on the run from Sudbury open prison has been arrested in Manchester.
Mark Trongone, 32, was serving a six-year sentence when he absconded in November,
Lisa Teanby
BBC Radio Derby newsreader