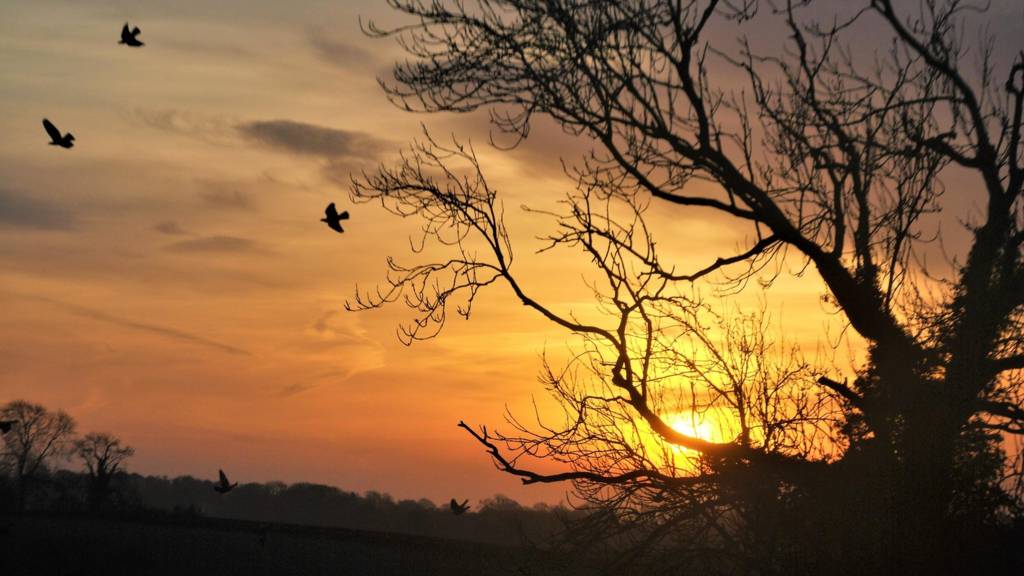 Latest updates: Derbyshire Live
Our live coverage across the day

Today's Local Live updates have now finished. We'll be back on Thursday at 08:00.

Weather: Wind and rain expected

Tonightit'll be cloudy with wind increasing overnight. Heavy and persistent rain is expected during the night and through the early hours. Lows of 8C (46F).

Your pictures: Enjoying the breeze

Heanor Tog writes: "To say the weather was supposed to be wet and windy, we've only had the wind....but with some sunny spells. Here is some Highland cattle enjoying the breeze at Shipley Country Park."  

Town centre attack leaves man with fractured skull

Gavin Bevis

BBC Local Live

A 49-year-old man suffered a fractured skull when he was knocked unconscious by a teenager in Ilkeston Market Place, police have said.

The assault happened after the man was confronted by a group of young people at about 18:40 on 13 February. 

Listen: Midfielder on Brewers blank

Here's Jacob Butterfield reflecting on Derby County's forlorn search for a winner against Burton Albion at Pride Park Stadium last night.

Latest headlines for Derbyshire and East Staffordshire

Gavin Bevis

BBC Local Live

Here's a final round-up of our top stories:

Tributes are paid to a 14-year-old boy killed in a scooter crash in South Normanton
Derby's Market Hall will stay closed tomorrow due to expected stormy weather
Police share a video of a man they want to speak to about an attack on a woman in Derby

Market Hall to shut due to storm

Andrew Strachan

Reporter, BBC Radio Derby

Derby's Market Hall will be closed tomorrow over fears high winds could put people's safety at risk.

The council is carrying out repair work to windows - and the frames around them - high up in the hall and says it isn't prepared to take any risks in extreme weather conditions.

Listen: McClaren on Brewers stalemate

Here's our full interview with Steve McClaren after the Rams failed to find the net against Burton Albion last night.

Watch: Video appeal after woman assaulted

Gavin Bevis

BBC Local Live

This man is wanted by police after a woman was attacked in Derby city centre.

Detectives said the woman was assaulted near St Werburgh's Church in Friar Gate in the early hours of 7 January.

Tributes to scooter death boy

Gavin Bevis

BBC Local Live

Here's a little more on the 14-year-old boy killed in a scooter crash in South Normanton on Sunday being named as Connor Revill.

The family of the Tibshelf Community School pupil described him as being "loved by everyone".

Gavin Bevis

BBC Local Live

Here's who the Rams will be facing in the coming weeks. Full fixture list here.

Have Rams blown play-off chance?

Gavin Bevis

BBC Local Live

Last night's 0-0 stalemate against Burton has left Derby County 10 points adrift of the play-off places with 13 games left this season.

Your views: Remembering Colin Bloomfield

Some lovely comments on our Facebook page on what would have been Colin Bloomfield's 35th birthday.

Toni Sharley posted: "We all miss this lovely young man. Happy birthday Colin."  

Teen tennis star died of natural causes

The family of a talented tennis player who collapsed and died suddenly while taking his dogs for a walk has spoken of its anguish and the "hole left in their lives" after a coroner's report confirmed the teenager died of natural causes.

Watch: When will Storm Doris hit us?

Gavin Bevis

BBC Local Live

If you're worried about Storm Doris, BBC Weather's John Hammond has a pretty comprehensive round-up of where it's going to be most severe and when...

New boss for Brewers' rivals

An interesting development for Burton Albion fans - fellow relegation battlers Blackburn Rovers have just appointed Tony Mowbray as their new manager.

Latest headlines for Derbyshire and East Staffordshire

Gavin Bevis

BBC Local Live

Here's a reminder of our top stories right now:

Police have named a 14-year-old boy who died in a crash involving a car and a scooter
A "mindless" vandalism spree at Long Eaton's West Park leaves councillors fuming
A Burton boxer is Anthony Joshua's sparring partner ahead of his big fight with Wladimir Klitschko

Van vandal sought by police

Gavin Bevis

BBC Local Live

Your photos: Brailsford rainbow

Did you see a rainbow over Derbyshire yesterday? Anne sent us this photo from Brailsford.

Charlie Slater

BBC Weather presenter

A mixed bag really… some cloud around, a couple of light showers (in southern parts of the East Midlands) and also a few brighter spells. Highs of 11C (52F).