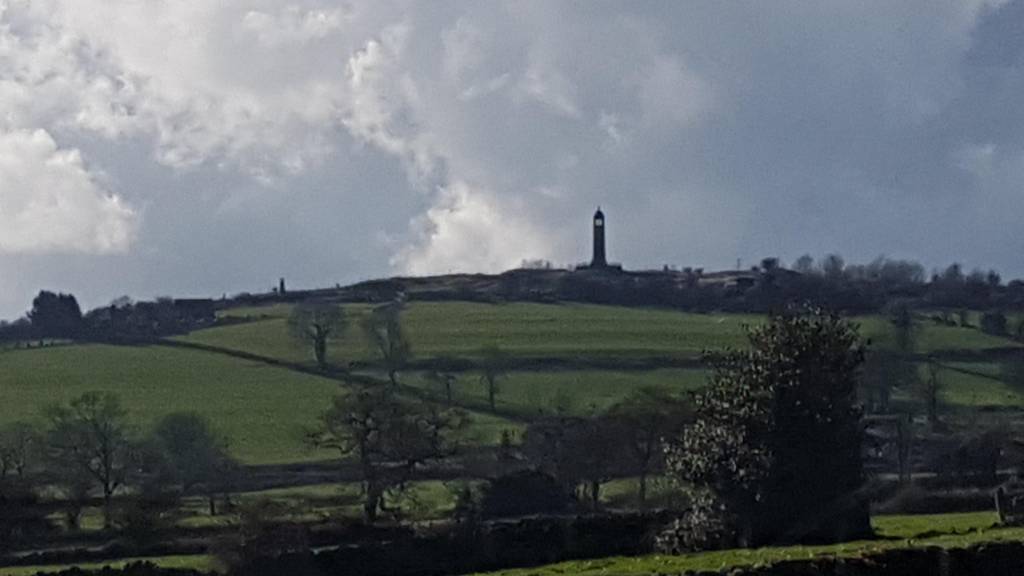 Latest updates: Derbyshire Live
Summary
Updates for Tuesday 21 March 2017
Woman 'left homeless for a year' by water
Man traced following BBC Crimewatch appeal
Rare triple WWII medal set to be auctioned
Cat 'found in bag' reunited with owner
McClaren has 'unfinished business' after sack
News, sport, travel and weather updates resume at 08:00 Wednesday
Our live coverage across the day

Our live updates have now ended and will return tomorrow from 08:00. 

Weather: Some rain and ice around overnight

Alexandra Hamilton

BBC weather presenter

There'll be variable amounts of cloud with scattered showers and some clearer spells.

Lows of 4C (39F) with the potential of a few icy patches forming in places.

Political cake baking competition

Ben Truslove

BBC News Online

MPs have been sweating under the critical eye of Gregg Wallace in a Comic Relief cake baking competition.

Here's Pauline Latham, MP for Mid Derbyshire, decorating her efforts...

Happy birthday to a legend

Happy birthday to this legend who would have been 82 today. 

Copyright: Graham Wood/Evening Standard/Getty Images

'Couple of days' to repair road after Chester Green burst water main

Rory Gallimore

BBC Radio Derby

Engineers from Severn Trent say they expect a water main that burst in Chester Green damaging homes and cars, will be fixed later this evening. 

It's also led to the closure of streets around the mini-roundabout near the Coach and Horses pub - causing widespread traffic problems.

Quote Message: Probably a couple of days it'll take us to get the road back to normal, the roundabout back to normal. Hopefully Thursday we should every back for drivers." from Jonathan Smith Severn Trent Water spokesman

Man charged in connection with court muck spreading

Calum McKenzie

BBC Local Live

A man has been charged with criminal damage after several tonnes of muck was spread across the steps of Derby Crown Court.

Charles Hirons, 49, of Nottingham Road, Draycott, is due before Southern Derbyshire Magistrates' Court on April 5.

'Unseen' fashion to go on show to the public at Chatsworth House

Calum McKenzie

BBC Local Live

The Duke of Devonshire, who is hosting the five centuries of fashion exhibition at Chatsworth, has said it is exciting to be able to show off previously unseen pieces.

"I think obviously the fashion has changed and that is demonstrated with physical costumes," he told BBC East Midlands Today. 

"There is a tremendous lot in this exhibition about Chatsworth and my ancestors that has never been seen by the visitors and has never been seen by us before." 

Chatsworth House hosts 'JFK and Astaire' fashion show

Calum McKenzie

BBC Local Live

A brand new exhibition of high society fashion, including pieces worn by Adele Astaire (pictured), the sister and dance partner of Fred Astaire and John F Kennedy's sister Kathleen 'Kick' Kennedy has been unveiled.

Copyright: Sasha/Getty Images

The exhibition, which opens to the public on Saturday 25 March, is being staged at Chatsworth House. 

HMP Sudbury escapee found in Holland after years on the run

Calum McKenzie

BBC Local Live

A convict who escaped from HMP Sudbury almost five years ago has been found in Holland and brought back to the UK. 

Michael Collinson, 32, was originally jailed in March 2010 for six years and eight months for wounding with intent. 

Derbyshire Police said it applied for a European Arrest Warrant to bring Collinson back from Holland. 

He was charged with escaping from lawful custody and remanded, the force added. 

Region's 'inspiring architecture' set to be honoured by awards

Calum McKenzie

BBC Local Live

Two buildings in Derbyshire have been shortlisted for a prestigious architecture award. 

The Artemis Barn (above) in Castleton and the Meadow View Specialist Dementia Residential Care Centre in Darley Dale (below) are in the running for Royal Institute of British Architects (RIBA) East Midlands award. 

The buildings will have to beat off competition from other projects across the East Midlands. 

Valeria Passetti from RIBA said: "It's fantastic that eight projects have been shortlisted for the RIBA East Midlands 2017 Awards. 

"The range and diversity of the schemes selected, including two by regionally-based practices, is testament to the inspiring architecture that this region has to offer."

The winners will be announced at a ceremony on Thursday 25 May at the Roundhouse in Derby. 

Rare triple WWII medal set snapped up by mystery buyer

Greig Watson

Reporter, BBC News Online

A mystery buyer has stepped in to secure a rare set of World War Two medals which were set to be auctioned.

The collection, includes three Military Cross awards, believed to be one of only 25 examples such gallantry was recognised in one person.

They belonged to Sir Peter Hilton, who fought at Dunkirk, El Alamein and D-Day, then became Lord Lieutenant of Derbyshire and a veterans' campaigner.

The buyer made a "substantial" direct offer to the owners, auctioneers said.

Weather: Possibility of rain later

Alexandra Hamilton

BBC weather presenter

Cloud will increase over the course of the day with scattered showers possible later.     

Highs of 8C (46F).

McClaren: I've got unfinished business

Here is some more of that interview (see 10:27) with recently sacked Derby County boss Steve McClaren. 

"I've got my appetite back," McClaren told Sky Sports News. 

"I like the Championship. I've got unfinished business there."

Former Middlesbrough and England boss McClaren was sacked by the Rams last week five months into a second spell at Pride Park.   

'No issues' affecting Town's pitch ahead of Boston match

Calum McKenzie

BBC Local Live

Cat found 'tied up in a plastic bag' reunited with owner

Calum McKenzie

BBC Local Live

A cat who was found hidden in undergrowth in a cardboard box and a plastic bag has been reunited with her owner. 

Owner Natalie Stewart, from Burton-upon-Trent, said she was not, at first, unduly concerned that Peppa had disappeared because she was regularly away from their home for days at a time. 

It was only when she saw an appeal on Facebook that she realised Peppa was missing.

Natalie contacted the RSPCA and she was then reunited. 

An RSPCA spokeswoman said: "We are delighted that we were able to reunite Peppa with her family. 

"However, we are still concerned that someone deliberately did this to her. It is very worrying for her family and they are keen to find out who did this too." 

Your photos: March across Derbyshire

Calum McKenzie

BBC Local Live

Thanks to Gillian Day for getting in touch via Facebook for these baa-rilliant (absolutely dreadful joke, I know) photos from Calke Abbey. 

McClaren: Rams lacking 'continuity and stability'

Former Derby County head coach Steve McClaren has told Sky Sports News he still feels he has "unfinished business" at the Rams following his sacking last week.

Copyright: Shaun Botterill/Getty Images

"There is no real continuity or stability at Derby," the ex-England boss added. 

"If they give that to Gary Rowett they will achieve what they want."   

Former Birmingham boss Rowett was appointed as County's new manager on a deal to run until the end of the 2018-19 season last week. 

Man traced following BBC Crimewatch appeal about Derby rape

Calum McKenzie

BBC Local Live

Police have managed to track down a man they wanted to speak following a BBC Crimewatch appeal about a rape in Derby in 2015. 

Daniel Gilbert, 30, who was found living in the Dudley area of the West Midlands, is now helping police with their inquiries.

Derbyshire Police added its thanks for everyone who has helped the appeal, which was launched in August. 

Ex-Derby RFC junior Joseph backed for British and Irish Lions place

Former England centre Jeremy Guscott has backed Jonathan Joseph for a place in the starting XV for the first British and Irish Lions test against New Zealand this summer. 

Copyright: Michael Steele/Getty Images

Guscott has said his decision to select the Derby-born centre is "based purely on form." 

Joseph scored a hat-trick in England's 61-21 win over Scotland earlier this month.

The first Lions test is on Saturday 24 June at Eden Park in Auckland. 

Watch: East Midlands weather outlook

Alexandra Hamilton

BBC weather presenter

It is sunny but cold out there this morning. Here is the rest of the forecast for Tuesday...