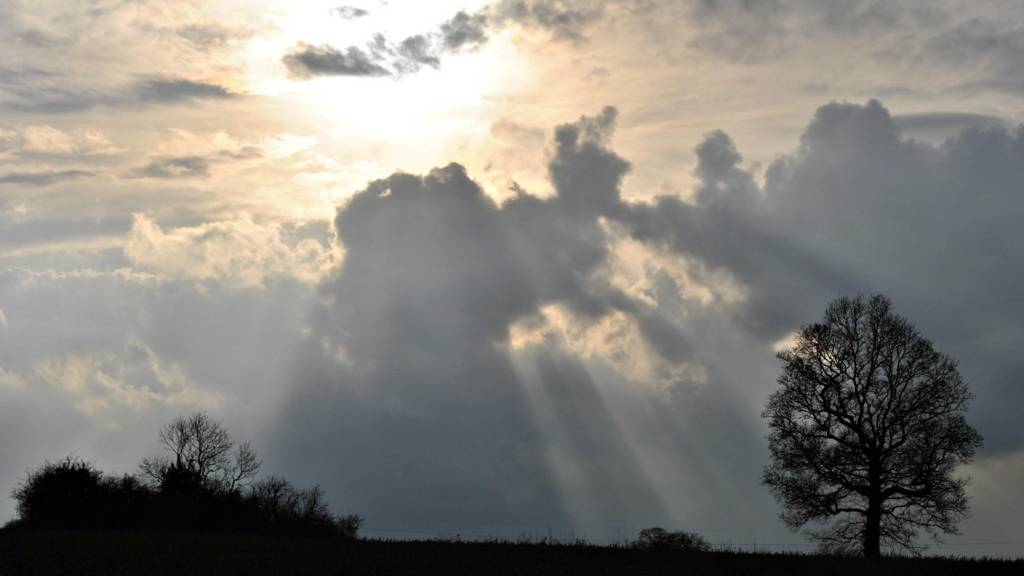 Latest updates: Derbyshire Live
Summary
Updates for Wednesday 29 March 2017
Car goes into canal after crash
Probe into dog 'poisonings' at park
Ex-footballer auditions for X-Factor
'Peppa Pig' helps free child from toilet seat
Bryson: Rams must show pride in final games
Derbyshire hoping to increase capacity for World Cup
News, sport, travel and weather updates resume at 08:00 Thursday
Our live coverage across the day

Our live updates have now ended and will return from 08:00 tomorrow. 

Weather: Some rain around overnight

hold for after 3.30pm

Charlie Slater

BBC Weather presenter

Dry for most of the night with a couple of showers arriving just before dawn.   

Lows of 11C (52F). 

Rowett 'still getting to know Rams squad'

Calum McKenzie

BBC Local Live

Derby County boss Gary Rowett has been giving an insight into his first few weeks running the Rams.

He said: "I've sat down and had lots of good conversations with players, there are probably a few I still need to get round and spend a bit more time with, but it has been a really positive few weeks. 

"My door is always open and I'll say the same to my players...come and tell me if you have a problem, don't tell everyone else and we'll have a chat about it and sort it out. 

"I don't think it is a case of finding out if players are short of confidence - it is a case of trying to find out what makes them tick and find out the things you can do to help them." 

Rowett takes charge of his first home game on Friday night against QPR.

Woman charged with historic sex abuse

A 60-year-old woman has been charged in connection with four sex offences at a Stapleford children's home in the 1980s.

Myriam Bamkin, of Ripley Road, Belper, is due to appear at Nottingham Magistrates' Court on 27 April, charged with three offences of indecent assault on a male under 16 years old and one offence of indecent assault on a male over 16,  police have said.

The charges, which were brought following an investigation by officers from Nottinghamshire Police's historical abuse unit Operation Equinox, are alleged to have happened at the former Amberdale children's home.

A5132 remains closed after crash

Ben Truslove

BBC News Online

We've just had an update from Derbyshire Police on the crash in Swarkestone - it was two vehicles rather than four and one of them ended up in the canal.

All the occupants escaped from their vehicles, a spokeswoman said. One person was taken to hospital.

Breaking

Car crashes into canal after four vehicle pile-up

Giles Taylor

BBC East Midlands Today reporter

A car has gone into a canal after a four vehicle crash in Derbyshire.

One person has been taken to hospital and emergency services are dealing with "potentially serious injuries" on Swarkestone Road, near to Swarkestone Bridge.

The air ambulance is on the scene.

Severe accident: A514 Derbyshire westbound

BBC News Travel

A514 Derbyshire westbound severe accident, between A50 J3 Swadlincote and A5132 Barrow Lane.

A514 Derbyshire - A514 Swarkestone Road in Swarkestone closed westbound between Swadlincote and the A5132 Barrow Lane junction, because of an accident involving four vehicles and recovery work.

To report traffic and travel incidents dial 0330 123 0184 at any time

What would you like to know about Brexit?

Tonight on Facebook we'll be hosting a live Q&A about Brexit. What are your questions?

Get in touch via email.

Rise in complaints about animal cruelty across East Midlands

Complaints about animal cruelty in the East Midlands have risen in the last year, according to figures published by the RSPCA.

Ralph (pictured above) was neglected by his owners in Mansfield when he was four months old and he had to have a leg amputated. 

He has fully recovered and is now living with a family in Derby. 

Dermot Murphy, of the RSPCA, said: "I believe the figures show that we're not becoming crueller, but that people are simply less willing to stand by and do nothing if they think an animal is suffering.

"People are increasingly likely to share images or footage on social media of animals they believe are not being cared for properly."

Your Comments: 'Slim chance' Rams will make play-offs

You're all sounding very pessimistic about Derby County's chances of making the top six.

It follows Craig Bryson's comments that the Rams "must show pride" in their last eight games .

Over on Facebook , Derek Bale wrote: "Honest answer = NO, NO, NO."

Chris JR Wilson Martin added: "Slim chance very slim chance."  

Authority pledges cash to improve the A52

Plans to reduce congestion on the A52 at Derby have been announced by Highways England. 

The authority has said it is spending £2.6m to create extra lanes, a slip road into Pride Park and a new crossroads at the junction of Wyvern Way and Derwent Parade.

It is part of a wider £14m project to improve the area, Highways England added. 

'Distinctive' remote control fishing boat stolen from Mickleover

Calum McKenzie

BBC Local Live

More than £5,000 worth of fishing equipment - including a "distinctive" remote control boat - have been stolen from a property on the outskirts of Mickleover.

Copyright: Derbyshire Police

The boat, used for spreading bait on the water, (similar model pictured above), was taken during a break in between Monday 20 and Friday 24 March. 

A fishing reel (similar model pictured below) was also taken during the burglary of outbuildings of a property on Etwall Road. 

Copyright: Derbyshire Police

Beckett: Remain voters 'are allowed to ask questions about Brexit'

House of Commons

Parliament

The Derby South MP Dame Margaret Beckett has said the voice of people who voted remain should still be heard in the Brexit negotiations now Theresa May has sent her letter triggering Article 50.

Copyright: Jack Taylor/Getty Images

She told the Commons: "Will the Prime Minister ensure that everyone in her team stops the practice...of claiming that every awkward question is evidence of a desire to overturn the will of the British people?" 

The prime minister said Brexit was a "unique opportunity" to "shape a brighter future" for the UK.  

Your photos: Derbyshire across March

Calum McKenzie

BBC Local Live

Thanks to BBC Weather Watcher WMR-86 for sending in this excellent pic of Bakewell. 

Copyright: WMR-86/BBC Weather Watchers

Gym referral transforms Heanor man's life

A former firefighter from Heanor - who was told he would never walk again after being knocked off his bike - has defied doctors to become a fitness instructor and triathlete.   

Steve Summers was knocked off his bike on his way to work 27 years ago and was forced to quit his job and stop exercising. 

He was referred to the gym by doctors in order to help him lose weight and he did so well he has now become an instructor. 

He has recently completed two triathlons, a marathon and the Great North Run. 

Weather: Some rain around this afternoon

Charlie Slater

BBC Weather presenter

Plenty of cloud around throughout the afternoon with a few showers likely.

A couple of bright spells also in the mix on an otherwise overcast day. 

Highs of 14C (57F).

Council giving away free train tickets for new Ilkeston station

Calum McKenzie

BBC Local Live

You've got to be in it to win it as the saying goes... 

...although, is this one of the most underwhelming competition prizes? 

According to Trainline.com, a full price return ticket from Ilkeston to Nottingham is £5.30.

Rams 'must show pride' in Championship play-off chase

Derby County's players must show pride in the last eight games of a season of underachievement even if they fail to reach the play-offs, according to midfielder Craig Bryson.

Copyright: Gareth Copley/Getty Images

Scotland international Bryson said: "This season's not been good enough. The players must take responsibility.

"If we don't make the play-offs this season we have to build for next season and put things right."

Derby face QPR at Pride Park on Friday in their second game under  new manager Gary Rowett.

Derbyshire hoping to boost capacity for World Cup match

Calum McKenzie

BBC Local Live

The chief executive of Derbyshire County Cricket Club said they will ask to install more seats for the opening match of this summer's Women's World Cup between England and India. 

All 2,500 tickets for the match have been bought but the extra seating could increase capacity by 600. 

A final decision will be made by the International Cricket Council (ICC).  

"I know that the ICC always look to see if there are any tickets they can release nearer the time," Simon Storey told BBC Radio Derby. 

"It may well be that there is a chance of that...what we've been advised by the ICC is that the current allocation is all gone. 

"We do have some space but it will be the ICC's decision."