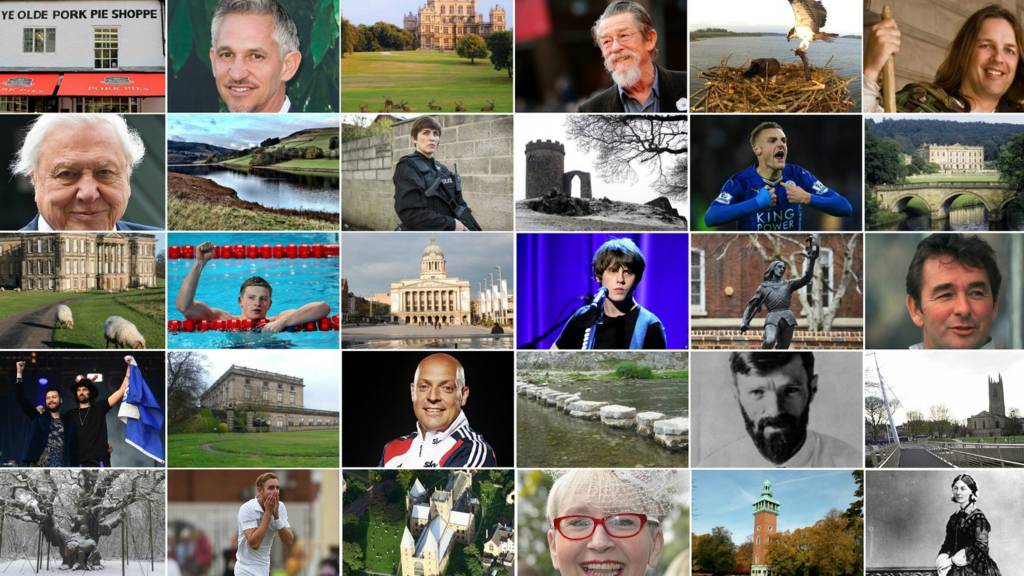 Summary
Updates for Friday 5 May 2017
No overall majority on Nottinghamshire County Council
Conservatives win control of Derbyshire County Council from Labour
Conservatives retain control of Leicestershire County Council
Alice Ruggles murder to feature in TV show
Woman bailed after baby found dead
Work begins on new East Coast trains
News, sport, travel and weather updates resume at 08:00 Monday
Our live coverage across the day

Live updates have finished for the day but we'll be back at 08:00 on Monday with all the latest news, sport, travel and weather.

County council elections recap

Calum McKenzie

BBC Local Live

It has been a busy day of county council election results - here's a quick recap:

Teenager attacked by 'gang of five'

Sandish Shoker

BBC News Online

A 'gang of youths' chased a teenager down a street and then beat him up in an unprovoked attack, Derbyshire police said.

The 19-year-old was targeted in Girton Way, Mickleover, on 26 April, by a group of about five young people.

He hid behind a row of wheelie bins but was found and then assaulted.

The victim needed treatment for head and leg injuries.

Forest: Manager and players 'confident' ahead of crucial game

Mark Warburton has told us he will be staying at the club whatever the outcome of Sunday's must-win game.

"The focus is on our performance," he said.

"The fans can play a huge part. They're passionate about the club. The players recognise their responsibilities."  

Meanwhile Jamie Ward said: "There's gonna be nerves with everyone, given what's riding on the game. 

"But obviously I'm confident." 

Weather: Milder night with the chance of some rain

A fairly cloudy end to the day with cloud pushing in from the south east.

Overnight will be largely cloudy and slightly milder than last night with the chance of the odd spot of rain where the cloud is thick enough.  

Minimum temperatures of 8C (46F).

Election result 'created issues' for Labour

Peter Saull

BBC Radio Nottingham Political Reporter

The outgoing leader of Nottinghamshire County Council, Alan Rhodes, says the state of the Labour leadership has "created some issues for us".

Your photos: May in Loughborough

Calum McKenzie

BBC Local Live

It has been a fine day across the region weather-wise and none more so than in Queen's Park, Loughborough.

Copyright: scrappy/BBC Weather Watchers

Copyright: scrappy/BBC Weather Watchers

Copyright: scrappy/BBC Weather Watchers

Thanks to BBC Weather Watcher scrappy for the pics. 

Listen: Rowett out to end the season on a high

Derby County boss Gary Rowett has said the club must play for pride and end the season as if they were going for promotion at Rotherham on Sunday. 

Ex-Birmingham boss Rowett said: "I've said to the players that if we can finish the season with five wins, two draws and two defeats in nine games that's virtually two points a game. 

"As we know that gives you 92 points over a season, I know that's very easy to extrapolate, but that's the type of form you'll need over a reasonable period." 

The Rams can end the season in eighth if they beat Rotherham and Norwich lose to QPR.

People rescued from fire next to Leicester police station

Calum McKenzie

BBC Local Live

Police saved 23 people from a fire in Leicester city centre last night. 

The officers acted after seeing smoke coming across the car park at Mansfield House police station. 

The blaze was at the back of a takeaway. 

The cause of the fire is still being investigated.