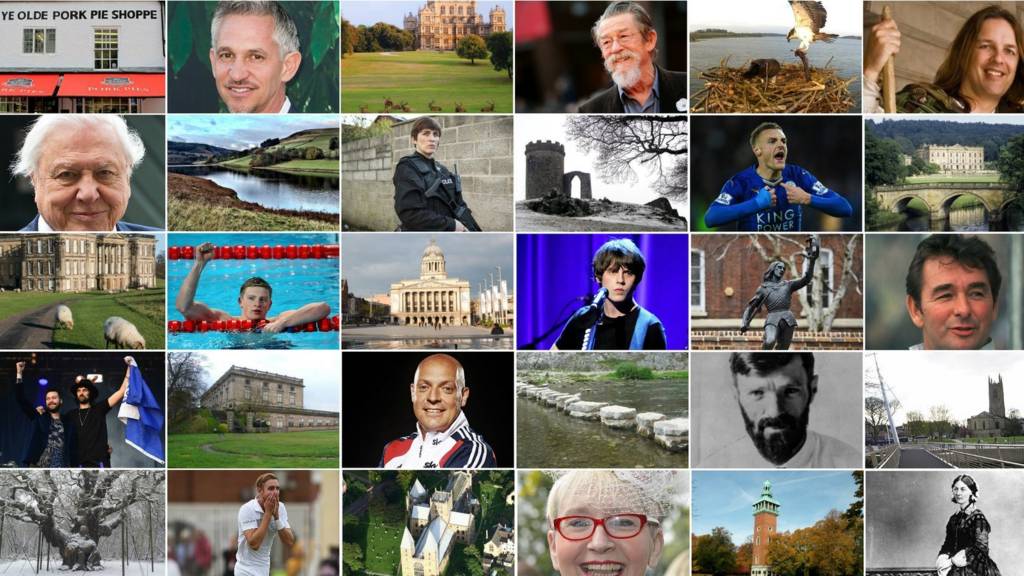 Our live coverage across the day

Dedicated live coverage has ended for today but some breaking news, sport and travel will continue to appear through the night. We will be back again tomorrow at 08:00.

Nottingham Tennis Open looking for volunteers

Preparations are underway for this year's Nottingham Open tennis tournament - one of the city's biggest sporting events.

If you're a fan and want to get closer to the action, the Nottingham Tennis Centre is looking for volunteers to help.

The roles include; court stewards, practice court supervisors, ticket checkers and even buggy driving - you must however be 16 or over to apply.

Mike Wisener, the Tennis Centre's chief executive said: "The ideal person would be someone who likes to interact with the public and wants to give all our visitors to the city the Nottingham smile and experience - I'm sure there will also be some training in how to stop yourself being starstruck too."

Police apply for funding in Madeleine McCann search

Detectives investigating the disappearance of Madeleine McCann have applied for more funding for the search.

The Home Office confirmed it is considering an application from the Metropolitan Police for more money to keep the probe into the Leicestershire girl's disappearance.

A spokeswoman said: "The Home Office has provided funding to the Metropolitan Police for Operation Grange and the resources required are reviewed regularly with careful consideration given before any new funding is allocated."

Government funding for the investigation has been agreed every six months, with £154,000 being granted from October last year until the end of March, bringing the total to £11m spent so far on the Met's investigation.

Madeleine, from Rothley, disappeared aged three while on holiday in Praia da Luz in Portugal in May 2007.

Ashbourne prepares for centuries-old game

It's that time of year again...

Burst water main caused traffic headache

If you were wondering what caused congestion across Derby this morning, it turns out it was a burst main - and it could cause problems all week.

Severn Trent had to carry out emergency repairs in Alfreton Road in Chester Green, causing huge disruption for commuters across the city.

The firm has apologised to drivers for the closure, but say it was necessary "to keep their workers safe".

Peter Edney from Severn Trent Water told BBC Radio Derby: "I can appreciate the frustration, but at the same time, the pipe was leaking so we needed to get down to it, we wanted to do it without closing the road, but unfortunately we couldn't access the correct part of the pipe."

The road is likely to be closed for the remainder of the week

Woman who stabbed man in head admits attempted murder

A 54-year-old woman who repeatedly stabbed an elderly man in the head has admitted attempted murder.

Teresa Lavin's victim needed 120 stitches after she stabbed him in the head, face and body with a kitchen knife in Poplars Close, Groby, in November last year.

Leicestershire Police said that although the victim was seriously injured, he was able to call a friend to tell her what had happened.

Officers found Lavin at her home, also in Poplars Close, in possession of a blood-stained knife and had blood on her clothing.

Det Con Kevin Sharkey, the investigating officer, said: "This was a vicious and sustained attack on an elderly man who had pre-existing health conditions, he sustained significant injuries and has been left incredibly shaken."

Lavin was remanded into custody after entering a guilty plea at Leicester Crown Court earlier today and will be sentenced next month.

Woman, 86, dies after car crash

A woman has died this morning from injuries sustained in a crash on Friday.

The 86-year-old crashed into two parked cars in Stapleford Road, Trowell, at about 10:55.

Nobody else was injured. Nottinghamshire Police is investigating.

Dead puppy dumped outside Mackworth church

A "tiny" French bulldog puppy was found dead outside a church in Mackworth, Derby.

The RSPCA is investigating after the dog, thought to be 10-12 weeks old,was discovered in a small pet carrier underneath the church's noticeboard in Lower Road on Sunday evening.

When found she'd been wrapped in two items of children's clothing - a pink dress and a rabbit print jumper.

RSPCA Inspector Sarah Burrows who is investigating, said: "This was a very upsetting discovery, it's unclear at the moment if the puppy was already dead when she was dumped or if the poor mite died later.

"The puppy does not have a microchip and there is no CCTV in the area so we are appealing for anyone who may have seen someone outside the church with a small pet carrier."

Man jailed for 25 years for 'unprovoked' murder

A man has been jailed for at least 25 years for the "senseless and unprovoked" murder of a hostel resident.

Martin McDermott, 60, stabbed Leslie Salmon, pictured, in the neck at Burdett Lodge in Derby last year.

Copyright: Derbyshire Police

McDermott, of Bass Street, had previously admitted murder and was sentenced at Nottingham Crown Court earlier to life with a minimum of 25 years.

Det Insp Gemma Booth said: "The sustained assault and suffering inflicted on Leslie was the worst I have seen within my career. Today's sentence reflects the gravity of the violence and brutality of the attack."

Roadworks to begin as part of Broadmarsh redevelopment

Two months of roadworks are due to start in Nottingham today as part of the redevelopment of the Broadmarsh area.

There will be off-peak restrictions around Waterway Street and Wilford Road while junctions are widened.

It will form part of the new southern relief route, which traffic will use once Collin Street is closed.

Parade marks execution of Lady Jane Grey

A horse-led procession was held through Bradgate Park to mark the anniversary of Lady Jane Grey's execution.

Lady Jane, whose childhood home was Bradgate House, was queen of England for just nine days in 1553 before she was executed for treason.

Hundreds of people joined the procession along the route from Newtown Linford to the Bradgate House ruins, where white tulips were laid.

Force supports national campaign to tackle knife crime

Nottinghamshire Police are supporting a national campaign which aims to tackle knife crime.

Operation Sceptre began today and follows at least 10 knife-related incidents in the county since the beginning of the year.

On Friday, a 19-year-old man was given a six-month sentence for having a machete at the Victoria Centre car park during a fight last week.

Det Supt Simon Firth has been appointed as Nottinghamshire's first dedicated knife crime co-ordinator. He says he hopes to "build confidence in young people" so they don't need to pick up a knife.