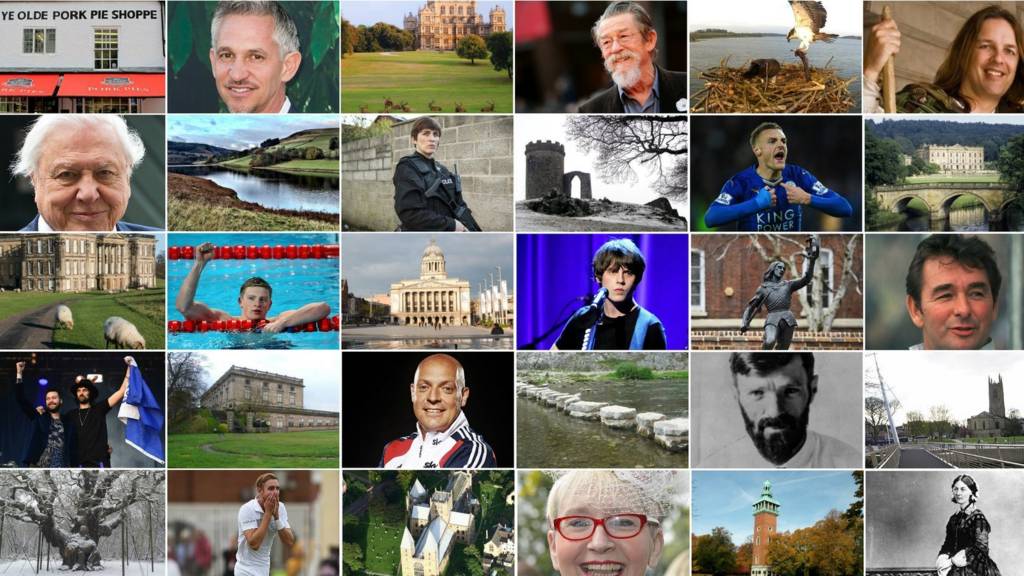 School meals rise 'would hit most vulnerable'

Eddie Bisknell

Local Democracy Reporter

School meals in Derbyshire could increase for the first time in three years under new proposals.

Under county council plans, primary, nursery and special school meals would go up by 10p day to £2.10 and secondary school meals are to rise 5p to £2.40.

Meanwhile, the cost of adult meals served in schools would increase by 5p to £2.88.

The authority says the increase is needed due to rising costs but Labour has criticised the plans, saying it would hit the most vulnerable the hardest.

Councillor Jim Coyle said: "This administration has hammered us with the biggest tax rise in recent memory, and now this.

"How much more pain do they plan to dish out to Derbyshire people?"

Take-up of school meals has increased over the past 12 months, with more than two-thirds of primary and nursery pupils and over half of secondary school pupils receiving meals each day.

Councillor Alex Dale said: "The council has held recommended school meal prices at their current level since 2015. However, our costs are increasing and we do need to respond to that to ensure we can continue to provide high quality meal options for all children in our schools."

A discussion into the proposals will be held later this month behind closed doors due to business and cost sensitivity.

Shopping arcade murals restored

Historic murals in a shopping centre, depicting Robin Hood and moments from Nottingham's history, have been restored to their former glory.

The artworks in the dome of Exchange Arcade, behind Nottingham Council House, were orignially painted 90 years ago but have deterioated because of water damage.

They show the Vikings capturing the city in the ninth Century, William the Conqueror ordering the building of Nottingham Castle in 1068 and King Charles I raising his Standard at the start of the Civil War.

There's also a picture of Nottingham's most famous outlaw and his Merry Men, which was the most damaged.

Restoration work started inside the Grade-II listed building in March.

Leader of the city council Jon Collins, said: "I would encourage everyone to look up when they enter The Exchange and see the final results for themselves."

Man in court over street attack

Giles Taylor

BBC East Midlands Today reporter

A man has appeared in court following an assault in Derby over the weekend.

Police were called to Pilgrims Way in Stenson Fields early on Sunday morning where they found a 31-year-old man with serious injuries.

A 27-year-old man, from Borrowash, appeared at Derby Magistrates' Court today charged with grievous bodily harm, actual bodily harm and affray.

He's been remanded in custody and will appear again before magistrates next month.

Six arrested after town centre brawl

Five men and a woman have been arrested after a fight in Mansfield on Saturday evening.

Nottinghamshire Police said it happened in Leeming Street at about 20:20.

An 18-year-old woman and men aged, 24, 28, 30, 44 and 44, were arrested on suspicion of affray over the weekend.

They've been bailed with conditions not to enter Mansfield town centre between 20:00 and 06:00.

Council says food hygiene success 'down to hard work'

Erewash Borough Council has given its reaction after Which? magazine named it the local authority area with the best food hygiene standards for the second year in a row.

Nearly 400 areas were analysed by the consumer group and Erewash - which has about 950 food outlets - finished top of the pile.

Garry Hickton, the borough council's lead member for environment, said: "What an achievement by our team, ensuring that Erewash retains its title as the best performing local authority for food hygiene enforcement.

"Our officers work hard all year round to maintain and improve food safety and health and safety standards for the residents of Erewash. Well done to all involved."

Sheffield FC withdraws from Women's Championship

Sheffield FC, a women's football team which has been playing for the last 15 years, is to withdraw from the league as it's becoming too expensive.

The Dronfield-based side has played in the FA Women's Championship, but the club's directors now say that will end.

However, Sheffield FC says it will continue to participate in girls' and women's football.

Quote Message: Sheffield FC has been a pioneer of women's football in Sheffield, and has competed with honour, pride and considerable success against clubs with much greater resources. The financial commitments necessary to compete at this level are proving now too onerous." from Club statement

Uni tackles student mental health problems

A total of 95 higher education students killed themselves in England and Wales in the 12 months to July 2017, it's been revealed for the first time.

While it's lower than for the general population of similar ages, a report published last year showed the numbers of students disclosing mental health problems had increased fivefold in the last decade.

Copyright: University of Derby

Students at the University of Derby are required to take a course in mental health wellbeing to help them cope with the demands of their academic and personal lives.

It's among a number of different techniques to help assist students who suffer from mental health problems.

Vice-chancellor, Kathryn Mitchell, said: "Our approach is we understand that students will arrive, probably with significantly higher levels of stress in undertaking their degrees, but our job is to make sure that whether some students are more stressed than others they can get the best outcome for their degree."

Crash closes A38 sliproad

Not great news with rush hour fast approaching.

Pair in miracle escape after M1 crash

Police have shared photos showing the aftermath of a single car crash on the M1 in Nottinghamshire yesterday.

Amazingly the two people inside the vehicle escaped with only "very minor injuries" but the crash did cause major delays.

Copyright: Nottinghamshire Police

Copyright: Nottinghamshire Police

Sun pillars, which were spotted across the East MIdlands at sunset last night, are vertical columns of light which can appear near the horizon, often at sunrise and sunset.

Here's one spotted in Heanor last night.

Copyright: Stoneyford View

They are formed when light interacts with ice crystals in the atmosphere.

These crystals are usually flat and hexagonal and they usually fall through the air more or less horizontally, just gently tilting from side to side.

As the light passes through these horizontal crystals they act like a huge mirror, reflecting the light upwards into a pillar or column shape.

With high pressure in charge of the weather at the moment, there isn't a lot of cloud formation.

However, there are some wisps of thin high level clouds made of ice crystals (such as cirrostratus) and when you get these conditions it's perfect for sun pillars to form.

Sun pillars spotted across East Midlands

Check out this beautiful solar phenomenon spotted in the skies above our region at sunset last night.

Sun pillars were spotted in Mickleover, Derby.

Kinoulton, Nottinghamshire.

And Market Bosworth, Leicestershire.

Copyright: Summer on the cut

Severn Trent: No plans for hosepipe ban

Severn Trent says water usage across the sun-hit region yesterday was 11% higher than an average June day.

The firm says it is confident a hosepipe ban will not be necessary during the predicted heatwave but it has asked customers to do what they can to preserve water supplies.

It's suggested people take showers instead of baths and limit their use of sprinklers.

Water efficiency manager Doug Clarke said: "Our reservoirs and other water sources are in a healthy position and looking good at the moment but we're asking our customers to think about being 'water wise' in whatever they do as the hot temperatures continue.

"If there's even a chance that it's going to be a long dry summer, then we need to get into good habits now."

Elderly romance fraud victim 'considered killing himself'

A Chesterfield pensioner says he considered killing himself when he realised a woman he fell in love with after meeting her online had run up a £6,000 debt on his credit card.

The man, in his 80s, was targeted by the fraudster on an online dating site.

He said: "We spent an enormous amount of time on the phone and messaging. At one point she arranged to come down to Chesterfield to visit me but she had maxed her cash card and couldn't come unless I could send her my card details.

"In hindsight how stupid was that? The next thing I knew she had run up £6,000 worth of debt on my credit card. I couldn't put petrol in the car, I couldn't even buy food and I considered committing suicide."

The victim went to police and eventually had his money refunded. Now his story is being shared by Derbyshire Police to raise awareness of so-called romance fraud.

The force has published a number of steps people can take to avoid being taken advantage of while using online dating sites.

Cabbies to get training to spot child exploitation

Eddie Bisknell

Local Democracy Reporter

Erewash Borough Council is set to ensure all its licensed cabbies have mandatory training to be on the look-out for potential child sexual exploitation.

The training has already been introduced by most other authorities in the county - including Chesterfield, Derby City, Amber Valley, North East and Bolsover, and South Derbyshire.

The council will now require all currently licensed drivers to take the training before their current permit expires - or they will have it taken away.

There are currently 260 existing licensed drivers in Erewash who will require the training and must complete it before November.

New applicants for hackney or private-hire licenses must complete the training within a year of gaining their permit.

Man arrested over assault and drug offences

A man has been arrested in Nottinghamshire on suspicion of common assault, grievous bodily harm and drug offences.

Nottinghamshire Police said they were called to reports of an assault in Ravenswood Road, Arnold, at about 21:00 last night. A small cannabis grow was discovered at the scene.

The 44-year-old man was further arrested on suspicion of criminal damage and threats to kill while in custody, where he remains.