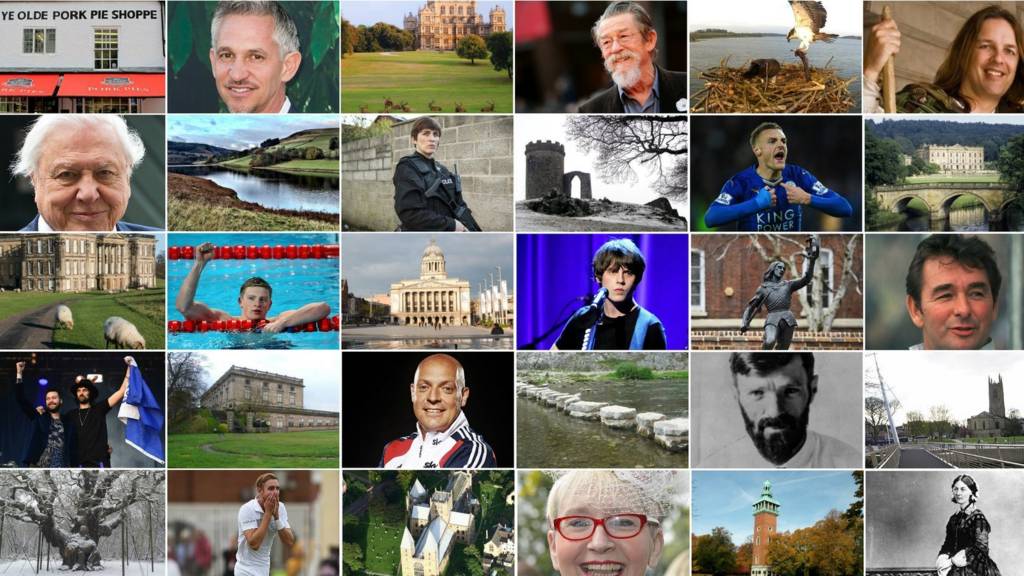 Latest updates: East Midlands Live
Listen live to your BBC local station in Derbyshire, Nottinghamshire and Leicestershire.
Summary
Third person charged over Chaddesden murder
Video shows wing mirrors kicked off
Man jailed over indecent child images
Crash causes disruption in Leicester
Two stabbed in city centre fight
Updates for Monday 29 April 2019
Mariam Moustafa death: Family not told about court case

The family of a student who died after an assault by a group of teenagers was not told about a court hearing in which three women pleaded guilty to affray.

Mariam Moustafa, 18, fell into a coma following the attack in Nottingham last February and later died of a stroke.

Her father Mohamed said authorities showed "no respect" for the family, who did not know about the hearing.

The Crown Prosecution Service (CPS) said it was "deeply sorry" for not informing the Moustafas.

Fog warning for motorists

Police are warning drivers in the East Midlands about the morning fog.

Dozens of caravans damaged by fire

Fire crews have been dealing with a large blaze at a caravan park in Blidworth overnight.

Nottinghamshire Fire and Rescue Service estimates about 70 caravans, motor homes and a horse box were destroyed by the fire and a further 50 were damaged by the heat.

The fire was extinguished by about 04:45. Firefighters are planning to carry out an inspection of the site at 10:00.

Watch: East Midlands weather

Lots of fog across the East Midlands to start with but this will clear towards the afternoon - here's the full forecast.

David McDaid

BBC Olympic sports reporter

The female police officer was left with life-changing injuries.

A charity hands out free toiletries, chocolates and condoms to women on the streets of Derby.

Severe disruption: M1 Derbyshire southbound

BBC News Travel

M1 Derbyshire southbound severe disruption, from J28 for A38 Alfreton to J27 for A608 Mansfield Road Hucknall.

M1 Derbyshire - All traffic being temporarily held and a police incident on M1 southbound from J28, A38 (Alfreton) to J27, A608 (Hucknall).

To report traffic and travel incidents dial 0330 123 0184 at any time

Severe disruption: M1 Nottinghamshire both ways

BBC News Travel

M1 Nottinghamshire both ways severe disruption, at J27 for A608 Mansfield Road Hucknall.

M1 Nottinghamshire - The main road is closed, with traffic being routed around the junction and back on again, on M1 in both directions at J27, A608 (Hucknall), because of a police incident.

To report traffic and travel incidents dial 0330 123 0184 at any time

Our live coverage across the day

That's it for our live updates today but you may see some articles appear on this page overnight.

The live updates will return at 08:00 on Tuesday.

Neo-Nazi accused teen chooses not to testify

A teenager who denies being a member of a banned neo-Nazi terror group has opted not to give evidence in his own defence.

Connor Scothern, 18, is standing trial at Birmingham Crown Court alongside three other defendants who also deny being part of National Action after it was outlawed in December 2016.

Jurors have previously been told that Mr Scothern, of Bagnall Avenue, Arnold, claims to have quit the group a day before it was made illegal.

The prosecution claims Scothern was pictured giving a Nazi salute in a Nottingham cemetery in November 2016, and was "effectively an activist's activist" following the ban on National Action.

Closing addresses by prosecution and defence barristers will take place later this week after agreed facts are presented to the court on behalf of Mr Scothern.

Weather outlook for the East Midlands

It's going to be a slightly chilly night with temperatures dropping throughout the week.

Delays after motorbike collides with pedestrian

David Pittam

BBC News Online

A motorbike has hit a pedestrian on a major road in and out of Nottingham city centre.

Traffic is slow on Alfreton Road after the crash at the junction with Forest Road West.

Police confirmed they attended the scene but have no information about injuries at this point.

Travel: Delays after Ashby accident

Police have advised motorists to avoid Nottingham Road in Ashby De La Zouch because of an accident.

It is closed between Dents Road and Wood Street.