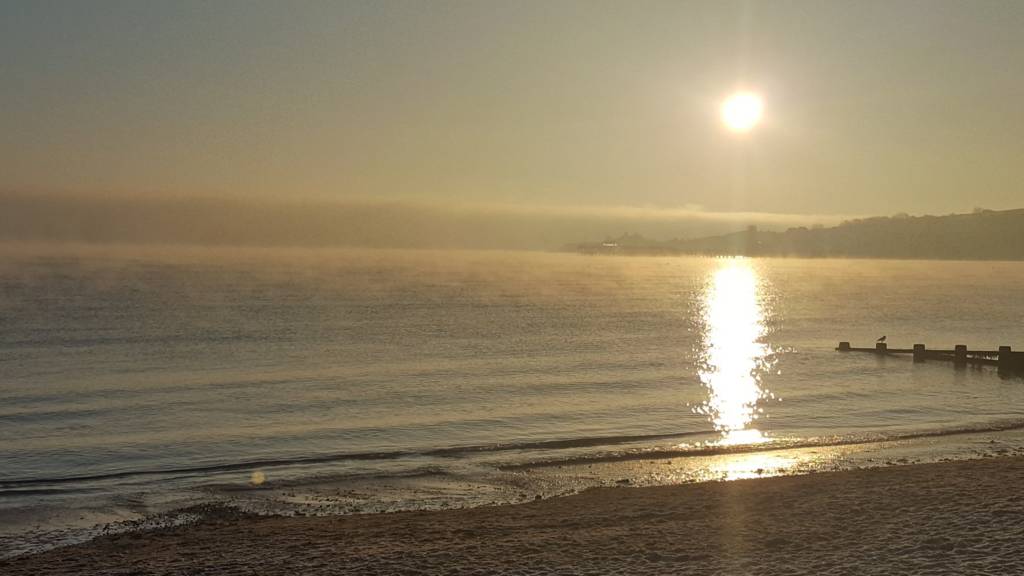 Dorset and Hampshire Live: Monday 6 March
You can get in touch by email, on our Hampshire and Dorset Facebook pages or on Twitter @BBC_Hampshire and @BBCDorset.
That's all for the BBC Local Live service for Hampshire, Dorset and the Isle of Wight today. It will resume at 08:00 on Tuesday.

You can still get in touch by  email , on our  Hampshire  and  Dorset  Facebook pages or on Twitter  @BBC_Hampshire  and  @BBCDorset .

Latest news headlines: Roof fall hospital to be prosecuted

Sport headlines: Hampshire cricketer Crane included in New South Wales squad

Manchester United's Zlatan Ibrahimovic and Bournemouth defender Tyrone Mings have until 18:00 GMT on Tuesday to reply to a  charge of violent conduct by the Football Association
New signing Martín Caceres could make his first appearance in a Southampton shirt tonight - he's in the Under 23 squad to face Chelsea at St Marys
Eastleigh Director of Football Richard Hill says shouting and screaming at his players, who are still without a win this year, won't help them 
In cricket, Hampshire legspinner Mason Crane has been included in the New South Wales squad

Two men sought over double stabbing in Southsea

Officers investigating a double stabbing in Southsea are trying to trace two men who may be able to help with the investigation.

A 50-year-old man received life-threatening injuries and a 31-year-old man sustained serious injuries. after being found in Somers Road (pictured) with stab wounds on Friday.   

Two men were seen running away from the scene at the time of the assault. They are described as mixed-race/black, in their 20s and wearing tracksuits.

A 35-year-old woman, from Portsmouth, and a 26-year-old woman, from Southsea, were arrested in connection with the attack and have been bailed until 26 April,  police said .

Woman 'grabbed and dragged to the floor' in Havant woodland

Officers are investigating after a woman was grabbed and dragged to the floor in Leigh Park woodland by a man she did not know.

It happened as the woman, in her 30s, was walking through Great Copse Woods between High Lawn Way and Middle Park Way.

She did not suffer any injuries and the man, who is described as white, in his 30s, with short hair or balding, then fled the scene on foot,  Hampshire Constabulary said .

He was wearing a light blue hooded top, blue jeans, and yellow Timberland shoes, the force added.

'Hitler sent me chocolate and sausages'

Surviving Germans who fought in Tiger tanks during World War Two have spoken of their experiences ahead of an exhibition at Bovington Tank Museum in Dorset.

Copyright: Wilhelm Fischer/Tank Museum

The men have revealed how they felt superior to other soldiers, received special packages from Hitler and sang songs about how they would fight to victory or die, the  museum  said.

But they also described the horrific realities of tank warfare, witnessing concentration camp victims and nightmares they still suffer from.

The Tiger Tank Collection exhibition, which opens on 6 April and is supported by World of Tanks, will include the museum's own Tiger 1, two King Tigers and Jagdtiger, along with the Elefant.

Copyright: Wilhelm Fischer/Tank Museum

Quote Message: Every month I got four packages from Adolf Hitler; they had chocolate in, cigarettes, sausage, we even got cured sausage every now and then. It was only the tanks. The infantry didn't get anything, they just lay in the mud. from Wilhelm Fischer German Tiger Tank veteran

Three-match ban 'clearly insuffient' for Mings

Manchester United's Zlatan Ibrahimovic and Bournemouth defender Tyrone Mings  have been charged with violent conduct by the Football Association  following a clash during Saturday's 1-1 draw. 

"The players were involved in two separate incidents in or around the 44th minute which were not seen by the match officials at the time but caught on video," said an FA statement.

Deliberate elbowing and stamping are both red card offences, so would result in three-match bans if either Ibrahimovic or Mings were found guilty. However, Mings could face an increased ban for his offence.

The FA statement added: "Furthermore, the FA has submitted a claim that the standard punishment that would otherwise apply for the misconduct committed by the Bournemouth defender is 'clearly insufficient'."

Vaping kit worth 'tens of thousands of pounds' stolen during Southampton burglary

Bournemouth A338 plans 'to go on display'

Dorset travel latest: Purbeck school bus delayed

Signalling problems and engineering works causing rail disruption

Extra Liberation sailings to handle backlog

Condor Ferries are putting on extra Condor Liberation sailings tomorrow to deal with those unable to travel today due to the weather. 

This will involve changes to other routes. The Rapide will also operate an additional service to St Malo. 

More on the  Condor website .  

Ibrahimovic and Mings charged

Football

The pair clashed during the 1-1 draw between their sides on Saturday when Mings, 23, landed on the United forward's head with his studs. 

Moments later, Ibrahimovic caught Mings in the face with his elbow at a corner. 

Both the players have until 18:00 GMT on Tuesday, 7 March to reply to the charge.

Breaking

FA charge Ibrahimovic and Mings

Manchester United's Zlatan Ibrahimovic and Bournemouth's  Tyrone Mings have been charged by the Football Association with alleged violent conduct. 

More on this in a mo...

Weather outlook: Unsettled

Dan Downs, Weather Forecaster

Dorset travel warning: Wessex Water works to continue

Hampshire travel latest: Emergency gas works near Southampton University

Watch: Proposed Dorset merger 'would ensure more homes'

Leaders of six of the county's existing nine councils have written to the government to support the creation of new unitary authorities for the east and west of Dorset.

The plan was rejected by Christchurch, Purbeck and East Dorset councils.  

It would see one unitary authority covering Bournemouth, Christchurch and Poole and a second authority for East Dorset, North Dorset, Purbeck, West Dorset, Weymouth and Portland.