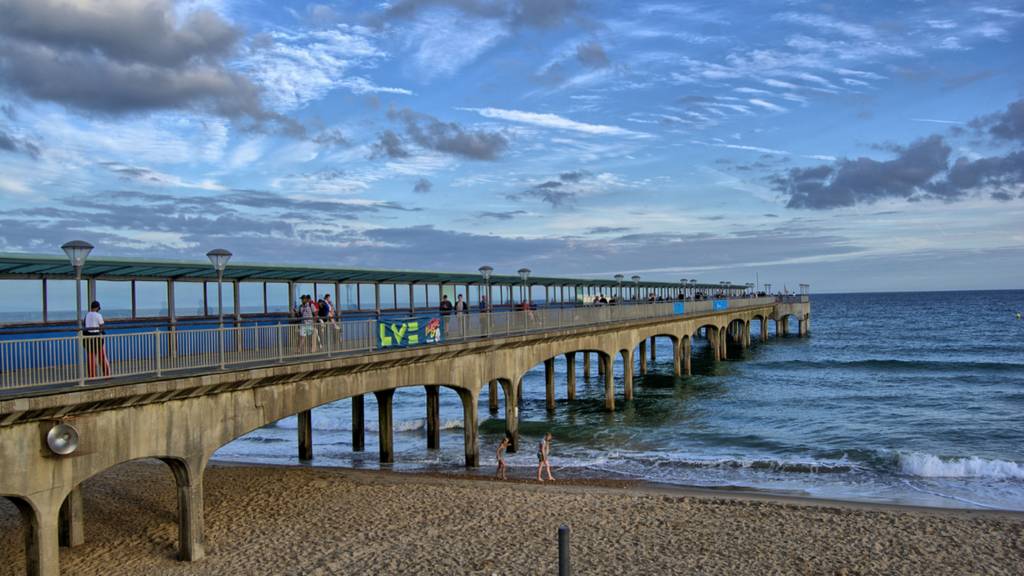 Dorset and Hampshire Live: Monday 27 March
You can get in touch by email, on our Hampshire and Dorset Facebook pages or on Twitter @BBC_Hampshire and @BBCDorset.
Summary
'Fake doctor' escapes jail sentence
Restaurant plan for Fawley Power station
Stagecoach loses South West Trains rail franchise
Bournemouth and Poole see rise in holiday school absences
Updates from Monday 27 March
Thanks for joining us today. We'll be back from 08:00 BST on Tuesday.

Latest news headlines: Soldier 'stabbed ex while children slept'

Weather outlook: Dry but chilly

It will remain dry overnight but some clear spells will mean it'll turn cold once again. 

During the early hours, cloud will increase from the southwest bringing the chance of the odd shower by dawn.

Showery outbreaks of rain will continue through the day tomorrow - possibly turning heavy and thundery for a time. 

Despite this, there will still be some warm sunny spells.  

For a full 10-day forecast, visit the  BBC Weather  site.

Sport headlines: Portsmouth's Rose says experienced heads will be crucial in promotion race

Portsmouth midfielder Danny Rose  believes "experienced heads" will help see them through in their bid to secure automatic promotion from League Two
Meanwhile Pompey defender Christian Burgess has been nominated for the PFA Player in the Community award at the 2017 EFL awards
Southampton captain Steven Davis has been named as Northern Ireland's player of the year for a second year in a row  
Poole Pirates manager Neil Middleditch says he begins the new speedway season confident that his side can land some silverware
In cricket, it's the second day of four in the MCC Champion County match in Abu Dhabi - Hampshire pair Tom Alsop and Mason Crane are in the MCC side

Severe accident: B3081 Dorset both ways

BBC News Travel

B3081 Dorset both ways severe accident, between A30 Salisbury Road and Dinah's Hollow.

B3081 Dorset - B3081 Higher Blandford Road in Cann Common closed in both directions between the A30 Salisbury Road junction and the Dinah's Hollow junction, because of an accident.

To report traffic and travel incidents dial 0330 123 0184 at any time

'Spectacular' plan for Fawley Power Station chimney

A disused 650ft (198m) power station chimney could be converted into a public viewing tower and restaurant overlooking the Hampshire coast, under plans released by developers. 

Proposals revealed by developers Long Harbour would make the disused Fawley power station chimney the tallest such attraction south of London's Shard.

With an application for outline planning permission due later this year, building could start in 2018.

Copyright: Marks Barfield Architects

Quote Message: We'd be mad to knock the chimney down - its our signature piece of infrastructure. If you think of the money spent building the i360 in Brighton, or the Spinnaker Tower in Portsmouth, this building is already there so with relatively little investment we can do something very spectacular." from Aldred Drummond Long Harbour Developers

Dorset travel latest: 'Long delays' in West Parley

Natasha Wake death: Jay Nava 'stabbed ex while children slept'

A soldier stabbed the mother of his child 11 times after she discovered he was being investigated for a sex offence, a court has heard. 

Jay Nava, 26, of the Royal Citadel, Plymouth, is charged with murdering mother-of-two Natasha Wake, 26. 

He repeatedly stabbed her using a kitchen knife while her children slept upstairs, his trial was told. 

Miss Wake was found wrapped in a duvet in a cupboard under the stairs of her Bournemouth home on 2 October.

Man dies in pony and trap collision

A man driving a pony and trap has died following a collision with a car near Southampton.

Police were called to Portsmouth Road in Bursledon late on Sunday evening after the pony and trap collided with a Volkswagen Bora.

The 33-year-old man, from Guildford was taken to Southampton General Hospital where he died a short time later.  

A 28-year-old man from Southampton was arrested on suspicion of causing death by dangerous driving.  

MP 'heartbroken' over police officer's death

Tobias Ellwood has released a statement about the terror attack at Westminster last week.

The MP for Bournemouth East tried in vain to save the life of PC Keith Palmer after he was stabbed by Khalid Masood .

Fake doctor escapes jail sentence

A woman who pretended to be a doctor and gave a woman with a terminal illness "false hope" has escaped a jail sentence.

Julie Higgins, 54, from Poole, Dorset, had claimed to be an oncologist at London's Great Ormond Street Children's Hospital, Bournemouth Crown Court heard. 

She also falsely claimed she had located transplant organs for terminally ill Angela Murray (pictured), from Swanage, who she befriended through a beauty salon.

The judge said he wanted to jail her but his hands were tied by the law, and he gave her a 12-month community order.

Higgins, of Spruce Close, previously admitted pretending to be a medical practitioner and fraud by false representation. 

Restaurant plan for Fawley Power station

Peter Henley

Political editor, South of England

Copyright: Marks Barfield Architects

Plans have been unveiled to convert a 650ft (198m) power station chimney into a public viewing tower over the South coast.

The scheme for a hotel and restaurant at the top of the former Fawley power station chimney would be the tallest man-made structure south of London's Shard.

Architect plans released today show a petal shaped glass structure at the centre of a marina development of housing and restaurants. 

The total scheme is expected to cost in excess of a billion pounds, with an application for outline planning permission set to be submitted later this year. Building could start in 2018.

Copyright: Marks Barfield Architects

Viral video teen Lewis Hine reaches funding appeal target

A disabled teenager who made a video about growing up with a brain tumour has reached his target in an online fundraising appeal .

Lewis Hine  posted the video  to mark his 16th birthday and it has been viewed more than 20 million times on Facebook.

It prompted Sir Elton John to phone him to say it had moved him to tears.

Lewis, from Portsmouth, wanted to raise £15,000 for teenagers who had missed their school proms through illness or disability to have their own party.

Isle of Wight Festival search for new talent

Organisers of the Isle of Wight Festival have announced details of the New Blood competition which gives two up-and-coming artists the chance to play on the festival's stage in June.

It's open to artists anywhere in the UK who could find themselves on the same bill as Arcade Fire, David Guetta, Rod Stewart and Run DMC.

Full details are on the Isle of Wight Festival website .

New names for Cowes Floating Bridge

Suggestions for the name of the new Cowes Floating Bridge have been flooding in.

Isle of Wight Council has asked the public to come up with suggested names for the new chain ferry, due to enter service next month.

"Floaty McFloatface" has been vetoed by the authority. 

Among the suggestions on the council's Facebook page - 

The Queen bridge 
King Kanute 
Bryan Ferry 
The Wight Pearl 
Norman Wightside
Buoyant Bess  

Copyright: Isle of Wight Council

Mother killed in head-on crash after Christmas pantomime

Amy Gladwell, BBC News Online

A young mother was killed by a speeding driver in a head-on crash on her way home from a Christmas pantomime with her family, a court has heard. 

Sabrina Bellman, 28, from Hampshire was travelling with her baby daughter, husband and mother-in-law while holidaying in Cornwall when Daniel Smith, 31, hit them on Boxing Day 2015, a jury was told.

Mr Smith from St Teath admitted causing death by careless driving but denies causing both death and serious injury by dangerous driving. The case continues at Truro Crown Court.

Copyright: DEVON AND CORNWALL POLICE

Watch: Should New Forest speed limit be cut to 30mph?

Cash stolen during Dorchester pub break-in

A "quantity of cash" has been stolen from a pub in Dorchester after a break-in overnight, police said.

Thieves entered the Old Ship Inn on High West Street, via its back entrance on Princes Street.

Officers, who were called at about 08:15 this morning, said no arrests had been made and an investigation was under way.