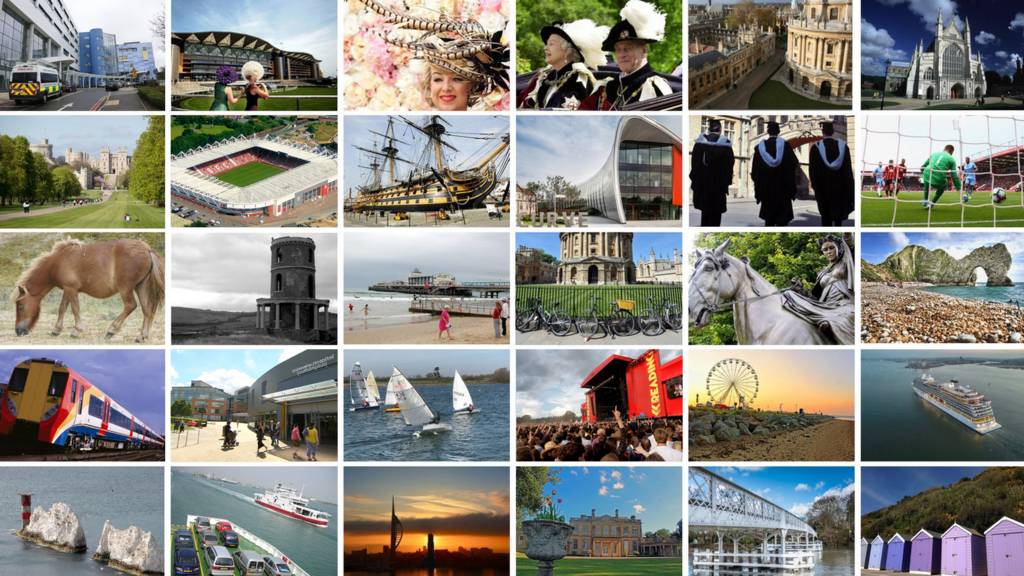 South Live: Thursday 1 November
You can get in touch by email, on our Berkshire, Oxford, Hampshire and Dorset Facebook pages or on Twitter @BBCBerkshire @BBCOxford @BBC_Hampshire and @BBCDorset.
By Mark Mitchener

BBC Sport at the Vitality Stadium

Thanks for reading today.

We'll be back with more news, sport, weather and travel from 08:00 tomorrow.

Armed robbers threaten Reading betting shop staff

Robbers armed with a handgun have threatened staff and stolen cash from a bookmakers in Reading.

Thames Valley Police said two men entered a Betfred in Oxford Road at 08:24, produced a handgun and demanded money.

A quantity of cash was placed in a plastic bag and both left the store.

Both suspects are white men in their 30s, the first was dressed in a black waist-length jacket with a fur-lined hood and dark trousers.

The second was dressed in a multi-coloured red and blue hooded jacket, with dark trousers with white stripes down the leg and light-coloured shoes.

Dorset man wanted for breaching bail conditions

Dorset Police is appealing for help finding a wanted man from Gillingham.Phillip Torrance, 36, is wanted in connection with a breach of court bail conditions on 22 October.He is white, about 6ft and of slim build with short brown hair.

Fire crews find gas cylinder 'booby trap'

Award for soup kitchen founder

Banbury court closure "deplorable"

A council leader will write to the Ministry of Justice to raise concerns over the planned closure of Banbury Magistrates' and County Court.

The court was found to be underused earlier this year and is now earmarked for closure.

In a meeting on Tuesday, Cherwell district councillors unanimously backed a motion which branded the plans "deplorable".

Leader Barry Wood said: "People who are the victims of crime deserve to see justice done in their own area."

Woman's body found in Isle of Wight field

Hampshire Constabulary said the body of a woman in her 80s was found in a field off Bowcombe Road, Carisbrooke, this morning.

The death is not being treated as suspicious and a file will be prepared for the coroner.

Man robbed in Oxford alleyway

Image caption: A man was robbed in Bullwarks Lane in Oxford

A 21-year-old man was walking in Bullwarks Lane in Oxford when he was approached from behind by a man who punched him in the face and grabbed his phone.

Thames Valley Police said the robbery happened at about 01:35 on Friday, and the suspect ran off towards Park End Street.

The suspect is described as Asian, between 5ft 9 and 6ft, with short dark hair, and was carrying a bag.

The victim sustained a bruised nose but did not require hospital treatment.