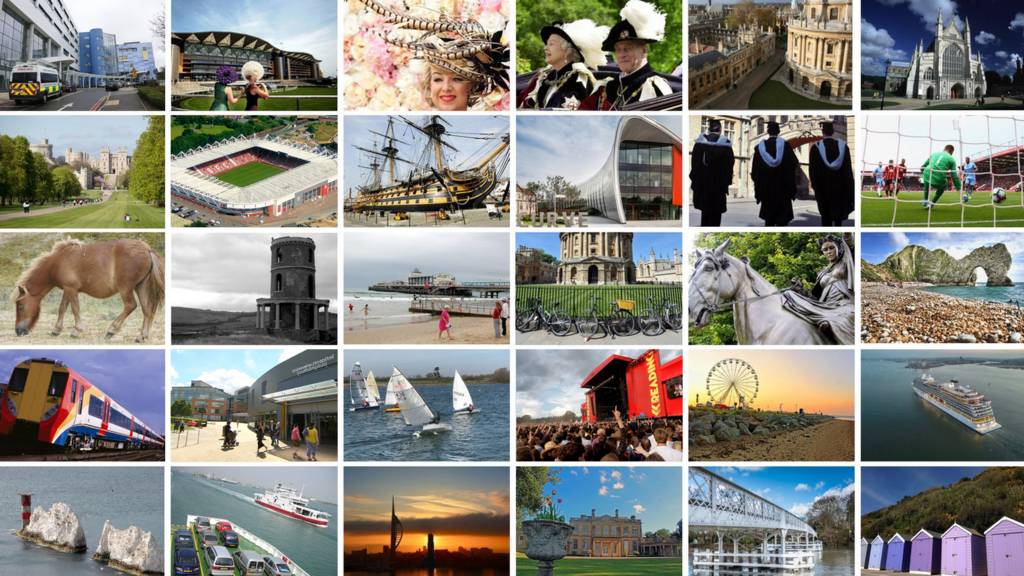 South Live: Wednesday 20 February
You can get in touch by email, on our Berkshire, Oxford, Hampshire and Dorset Facebook pages or on Twitter @BBCBerkshire @BBCOxford @BBC_Hampshire and @BBCDorset.
Four officers praised for 'saving girl on bridge'

Four Thames Valley Police officers have been praised for helping save the life of a girl who was teetering on a motorway bridge.

Police constables Victoria Justice and Matthew Huard, Sergeant Andy Fiddler and Chief Inspector Henry Parsons responded to reports that a schoolgirl had climbed onto a bridge above the M40 in Oxfordshire

The officers co-ordinated their efforts with fire crews to close the motorway underneath the bridge, and grab the girl who was teetering precariously on the thin ledge.

PC Justice said: "It was a challenging situation, and given she wasn't talking we didn't know if she was just ignoring us, so we had to try and make her understand she wasn't in any trouble."

The four officers will receive a Thames Valley Police Federation Bravery Award on 28 February.

Travel update: M27 lanes reopened after 'severe accident'

Runners react to Dorchester Half Marathon cancellation

Police appeal after potential attempted child abduction in Reading

Police are trying to find the victim of a potential attempted child abduction in Reading.

A witness said a girl, about 10 years old, was approached by a man on a bicycle who and grabbed her arm at about 13:00 GMT on Southampton Street.

After asking the girl to come with him she freed herself, and the man cycled away on his silver and black bike.

The man is described as white, in his 40s, between 5ft 10ins and 6ft tall, and he spoke with an accent which could have been Eastern European.

Detective Constable Conor Hatton said: "Our priorities are to find out who the girl is, and of course who the man is.

"It is possible that they know each other and there is an innocent explanation to what the witness saw."

The girl is said to have been wearing leggings and a green parka jacket with a fluffy hood.

Today's weather: Mild and settled

There's quite a lot of cloud hanging around this morning, but we should see some sunny spells breaking through during the day.

Temperatures will be between 11C and 14C across the South.

That's all for today.

We will be back tomorrow from 08:00.

City council tax increase and budget cuts agreed

Local Democracy Reporting Service

Plans to increase council tax in Southampton by 2.99% have been agreed by councillors.

In a meeting today, it was also agreed to increase tolls on the Itchen Bridge by 20p and close Glen Lee care home in Bitterne to save about £1m a year, the Local Democracy Reporting Service said.

About £4m of cuts from the adult social care budget were also approved.