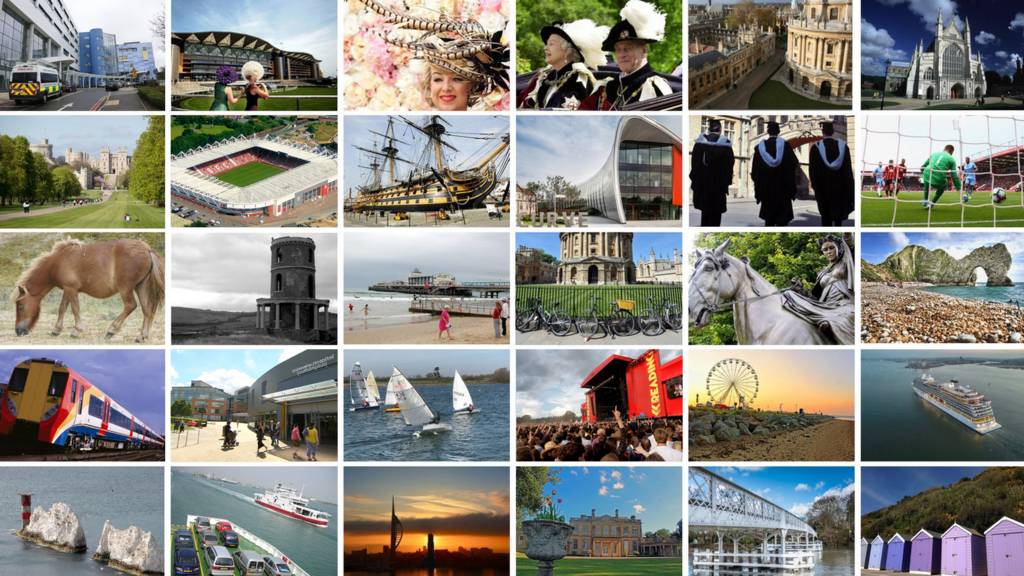 South Live: Friday 22 February
You can get in touch by email, on our Berkshire, Oxford, Hampshire and Dorset Facebook pages or on Twitter @BBCBerkshire @BBCOxford @BBC_Hampshire and @BBCDorset.
By Jonathan Jurejko

BBC Sport

By Shamoon Hafez

BBC Sport

Thank you for joining us again today.

We will be back with all of the region's news at 08:00 on Monday.

Wokingham council tax to rise by 3.49%

Council tax in Wokingham borough will go up by 3.49% after councillors voted to approve the authority's budget on Thursday evening.

This means a band D taxpayer will pay up to £49 more a year.

The council's financial plans were approved following more than two hours of debate between councillors.

Honours awarded at final council meeting

Local Democracy Reporting Service

The final full council meeting of Weymouth and Portland Borough Council saw current and former councillors recognised for their work.

Andy Hutchings, who had served for almost 25 years before standing down, was among the existing Honorary Aldermen to receive a special badge at Thursday evening's meeting.

He told the meeting, if nothing else, he would be remembered for getting a new sign put up in the former chief executive's office pointing to the way out.

He said: "On my first day I was ushered into the chief executive's office and at the end stood up to walk out - only to find myself in his toilet. He said 'right, that's it' and after that a sign was put up saying 'this way out.'"

The following were awarded Honorary Aldermen titles: Ian Roebuck, Kevin Brookes, Hazel Bruce, Christine James, Paul Kimber, Richard Kosior, Margaret Leicester, Pamela Nixon, Gill Taylor, Mark Tewkesbury and Kate Wheller.

King Street Lane in Winnersh will be closed overnight on Tuesday to Wednesday next week.

The closure is due to new street lights being installed.

Shooter Lisa Chapman hopes to realise dreams of competing at a first paralympics if she can secure sufficient funding.

'Urgent repairs only' for Oxfordshire's roads

Image caption: Only the most urgent repairs will be prioritised when it comes to Oxfordshire's roads

Only the most urgent repairs will be prioritised on Oxfordshire's roads because a full overhaul would cost £450m, the county's transport boss has said.

Councillor Yvonne Constance said Oxfordshire County Council's entire budget for a year would be eaten up with all the work required to fix potholes and sinking roads.

She called for utility companies to be held to a "higher standard" when repairing roads after installing cables and pipe.

Ms Constance added work would not be going ahead to improve the A34 until plans for the Oxford to Cambridge "expressway" were finalised.