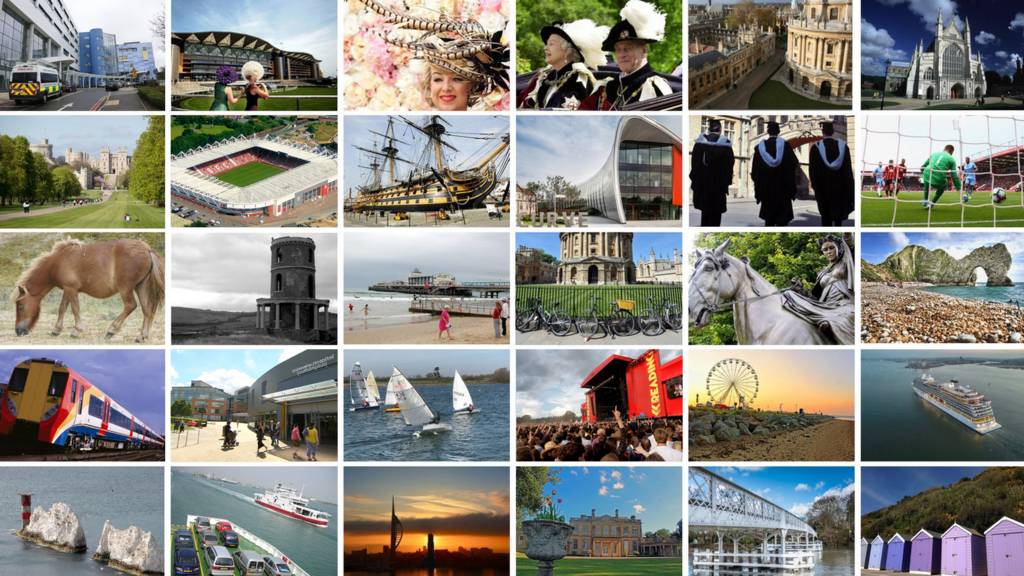 South Live: Tuesday 30 July
You can get in touch by email, on our Berkshire, Oxford, Hampshire and Dorset Facebook pages or on Twitter @BBCBerkshire @BBCOxford @BBC_Hampshire and @BBCDorset.
Severe accident: M4 Berkshire westbound

BBC News Travel

M4 Berkshire westbound severe accident, from J11 for A33 Basingstoke Road to J12 for A4 Bath Road.

M4 Berkshire - One lane closed and queues on M4 westbound from J11, A33 (Reading) to J12, A4 (Theale), because of an accident.

To report traffic and travel incidents dial 0330 123 0184 at any time

Attempted murder charge after man stabbed

Image caption: Police said they received reports of an assault on Wimborne Road

A man has been charged with attempted murder after another man entered a restaurant with stab wounds in Bournemouth.

Jesley Barrett, 28, is due to appear at Poole Magistrates' Court later and has also been charged with assault.

Dorset Police said an assault took place inside an address in Wimborne Road at about 18:50 BST on Sunday.

The force added a man entered a nearby restaurant with "serious injuries" shortly after and was then flown to hospital.

A 29-year-old Bournemouth woman, who was arrested on suspicion of causing grievous bodily harm with intent, has been released without charge.

Cycle hire scheme in Southampton to end

London-based company YoBike set up an initial fleet of 300 bikes at allocated parking spaces throughout the city nearly two years ago.

The bikes are unlocked via a mobile app which uses GPS technology to show riders where the nearest available bike can be found.

The firm said theft and vandalism have made it financially unviable.

Southampton City Council says it's disappointed that the scheme is ending and said it's looking for partners to run a new venture in the future.

Hello and welcome to South Live.

We will be bringing you the latest news and travel from across the region.

Have a great day.