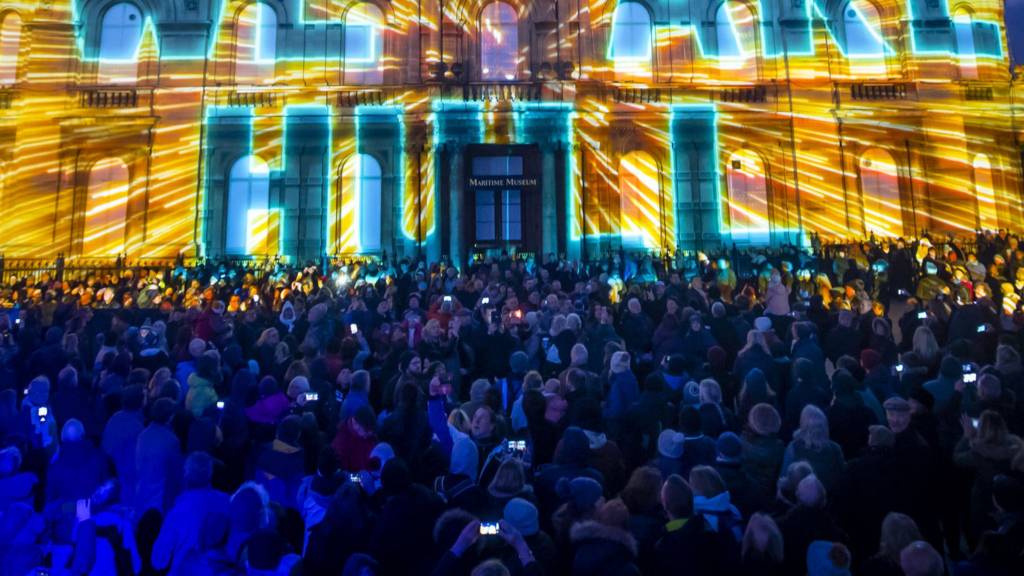 Hull 2017 UK City of Culture live
City of Culture work begins as venues reopen

As lockdown restrictions ease, Coventry begins its first working week as the UK City of Culture with the opening of a number of arts venues across the city.

Following its official launch with a specially-commissioned film on Saturday night, it's hoped the year-long planned events will rejuvenate the city's venues and show the world what it has to offer.

Creative director Chenine Bhathena said: "We are starting to really see our cultural life restarting again and I just can't wait to welcome audiences and the public back into the cultural venues and organisations across the city."

Coventry set for City of Culture crown

Part of £11m City of Culture upgrade under way

Part of an £11m upgrade in Coventry has started this week as it prepares to celebrate City of Culture.

Work has started at the Upper Precinct to remove a ramp and former jewellers.

The city council said it would open up views not seen since the 1970s.

This year's celebrations will include a series of music, arts and cultural events showcasing the city's heritage and diversity.

Coventry City of Culture: 'Bold' makeover planned

A "dramatic" make-over is planned to "breathe vitality" into part of central Coventry ahead of the city's tenure as UK City of Culture.

Copyright: Coventry City Council

Artist Morag Myerscough is set to transform Hertford Street, linking the city's Broadgate with Bull Yard.

The "bold" transformation - imagined in the computer-generated image above - will be installed over the spring months, the city council says.

"Community is at the heart of every project I do," said Ms Myerscough.

"Working with the food traders and surrounding shops, together we aim to make a new destination for everyone that brings joy to an area that needs some love."

Money found to fund theatre redevelopment

The Albany Theatre, in Coventry, has been given £2.9m to pay for redevelopment work.

The money from the city council was approved in a meeting on Tuesday night, with some of the money coming from the City of Culture fund.

Copyright: Albany Theatre

Work can now begin to improve the Studio Theatre, create three new studios, a new café and improved audience and community facilities.

Councillors to vote on Ikea store transformation

Plans to transform a vacant Ikea store into an arts centre are to be discussed by councillors today.

Copyright: Coventry City Council

Ikea closed its Coventry branch in March 2020, but new proposals could see it become home to national and local artworks and collections.

The centre could be created through a partnership between Arts Council England, Culture Coventry Trust and Coventry University, said the city council.

Coventry is the UK's 2021 City of Culture and the council said transforming the Ikea store would deliver a "lasting legacy".