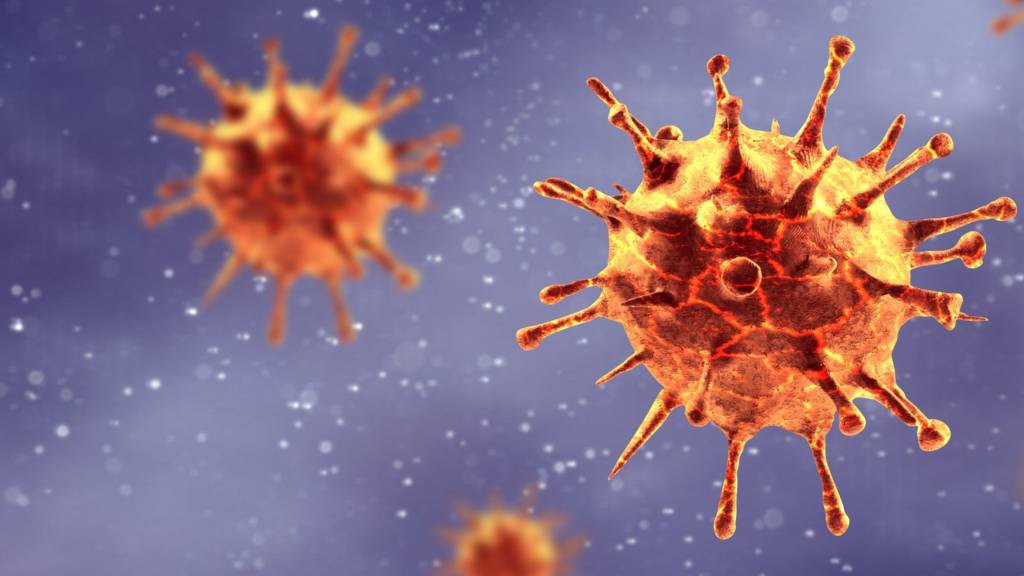 Goodbye from the BBC South East live team

By Hannah Richardson

Education and social affairs reporter

Karen Mannering, whose social media appeal to observe lockdown went viral, has given birth.

Survey on how coronavirus has impacted lives

A mass survey has been launched asking people across East Sussex how coronavirus has affected them.

The survey also asks what people's priorities are for when the county begins to rebuild from the impact of Covid-19.

The findings will be used by East Sussex County Council, which has commissioned the questionnaire, to shape its recovery for the months and years ahead.

Council leader Keith Glazier said: "It's important for us to understand the impact this terrible virus has had on the people of East Sussex.

"We know some have sadly paid the heaviest price and there will be many others whose lives have been turned upside down.

"Rebuilding and recovery won't be easy, but as we start that long process together it will help enormously to know about your experiences and your thoughts for the future."

The survey runs until Sunday 29 June.

John Lewis to open more stores

John Lewis has announced plans to open nine more shops next Thursday, including one in the South East, as retailers begin welcoming shoppers back to stores.

The John Lewis department stores which will reopen to customers on June 25 are; Cribbs Causeway, Leeds, Liverpool, Milton Keynes, Newcastle, Peter Jones, Southampton, Tunbridge Wells and York, the retail added.

Further announcements on reopenings will be made in the coming weeks, the employee-owned retailer said, and more customers will be allowed in stores following lessons learned from the stores already open.

By Kevin Peachey

Personal finance reporter

Good morning from the Coronavirus: South East live team

Goodbye from the BBC South East live team

Natallie Stephens is learning to walk and talk again.after having coronavirus.

Council reveals 179 children disappeared during lockdown

Dozens of children under the care of Kent County Council (KCC) went missing amid the coronavirus lockdown.

A total of 69 Kent youngsters have been involved in 179 missing episodes since April 24. Three have yet to return to their foster placements, the Local Democracy Reporting Service said.

KCC's cabinet member for children's services, councillor Sue Chandler (Con), said the number of cases represented a 33% decrease compared to the six-week period prior to the start of the UK-wide lockdown on March 23.

Speaking at KCC's virtual full council meeting yesterday, the Dover councillor said: "We are committed to maintain different ways of working and staying in contact with children and young people in the future."

Her comments came after concerns were raised by a KCC member over recent changes to UK government laws which allows local authorities to "relax" their duty of care towards vulnerable children during the pandemic.

More than 300 children under KCC's care went missing in 2019, including 72 unaccompanied asylum-seekng children aged under 18. Many sought contact with their friends, family and partners.

Amid the pandemic, a substantial drop in the number of missing episodes has occurred, decreasing from 238 to 179 over the last three months.

The main reasons behind the drop include home schooling while children have found more activities to do in the house.

They have also been unable to meet up with friends in public spaces, such as parks, but still receive virtual social support.

Concluding, councillor Chandler added: "As a result of the need to reduce face to face visits, social care staff have been creative in the ways they have found to engage with young people via social media."

Race circuit to start drive-in movie shows

Goodwood Motor Circuit in West Sussex is to start drive-in movie screenings, beginning with the racing film Rush.

The drama between motor racing rivals James Hunt and Niki Lauda will be the first movie attendees can see from their cars.

Moana, The Incredibles, Cars, Mary Poppins Returns, Zootropolis, Toy Story, The Hunger Games, Knives Out, Moulin Rouge, Star Wars, Dirty Dancing, Reservoir Dogs, Pretty Woman, Fight Club and American Psycho also on the bill.

Secret Cinema will also be putting on pre-screen performances recreating scenes from the movies.

The Duke of Richmond, who owns the Goodwood estate, said: "Our reaction to the current pandemic is to try and do what we're best at - which is bringing people together through shared passions.

"This represents a step towards the new normal, allowing us to help get things going again in a safe and socially distanced way."

The drive-in opens on 5 July.

Councillors approve 4.2% pay rise

Ciaran Duggan

Local Democracy Reporter

County councillors in Kent have approved a pay increase of more than 4%.

Kent County Council's Conservative members voted for the 4.2% rise to their basic allowances during County Hall's first virtual full council meeting amid the coronavirus crisis.

A total of £1.3million will be paid out to its 81 members. None of the councillors wished to speak about the rise in the public meeting.

Technical glitches disrupted the key vote in mid-session but the Local Democracy Reporting Service understands that Labour, Lib Dem and Green party members abstained along with two Tories.

Council leader Roger Gough (Con), who will see his pay rise from £66,000 to £70,000 for this financial year, described the system as "awkward" for members involved and said he could understand resident's frustrations.

After the meeting, he said: "We try to detach ourselves from the process as much as possible."

A basic allowance refers to the amount of cash that councillors receive from KCC for their services throughout the year.

The latest increase will see this rise from £15,561 to £16,217 for each elected member. Many KCC councillors receive higher pay for taking on extra responsibilities, such as becoming a committee chairman or cabinet member.

This is reviewed annually and elected members vote on the proposal at full council.

By Ben Weisz

The Next Episode

Public transport is beginning to get busier, but when lock down started Yousif Derias' bus was empty.