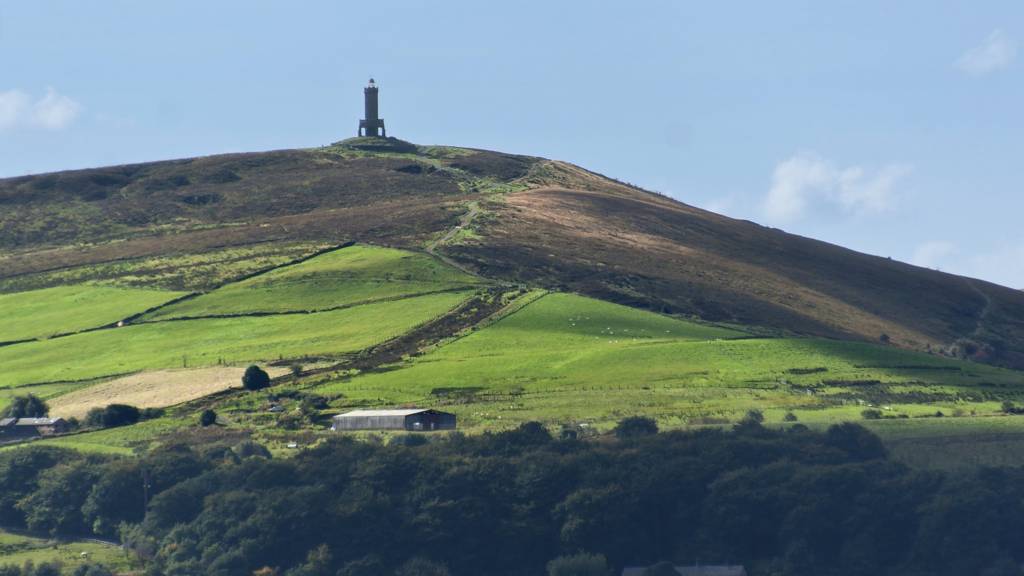 BBC Local Live: Lancashire
Our live coverage across the day

Weather: Rain will clear to leave a dry evening

Rain will clear to leave a mostly dry evening. A cold night with the possibility of frost by the morning in some areas. Lows of 4C.

Lancashire's weird and wonderful Pancake Day traditions

Teenager campaigns for medication for brother's condition

A teenager from Burnley is campaigning for medication to help ease the symptoms of a condition that leaves lesions on the skin of her younger brother.

Alice, 15, looks after her eight-year-old brother William, who has a condition called Tuberous Sclerosis Complex or TSC.

It causes lesions on the skin and often on the face, and although there is no cure for the condition, a cream which can make living with the condition more manageable, is available, but not on the NHS.

Alice is trying to raise awareness of TSC in the hope that one day the treatment will be readily available.

Tunisia beach attack: 'Lessons must be learned'

The son-in-law of a Blackpool couple who were killed in the Tunisia beach shootings has said "lessons must be learned" by the tourism industry. false

Thirty-eight people lost their lives when a gunman opened fire on tourists staying in the popular resort of Port El Kantaoui, just north of Sousse in June 2015.

Among those killed were former Birmingham City footballer Denis Thwaites and his wife Elaine, who lived in Blackpool.

Their son-in-law Daniel Clifford said tour operators need to put "additional safeguarding measures in place" in light of the increased terror threat at some holiday destinations.

Latest headlines for Lancashire

The coroner rules the victims of the Tunisia terror attack were "unlawfully killed" by a gunman at a hotel in Sousse in June 2015
Northern rail staff vote in favour of a 24-hour strike in March over plans for driver-only operated trains
A Burnley teenager campaigns for medication that would help ease her brother's condition, to be made available on the NHS

Northern, Southern and Merseyrail staff to strike

Staff on Northern, Southern and Merseyrail have voted to strike in a dispute over the role of guards.

The RMT union announced the walkouts in a dispute with the firms over plans to remove guards from trains, which would become driver-only-operated (DOO).

Union officials, who confirmed the 24-hour strike on 13 March, say the move will make trains potentially dangerous.

The  Office of Road and Rail insists they are safe  provided the right equipment and training is given.

Northern, owned by Arriva Rail North, runs services between cities and towns across the north of England.

Drug poisoning highest for a decade

More patients are being admitted to hospital in England for drug-related mental health issues or poisoning  than at any time in the past 10 years.

Official figures reveal 15,074 cases of people in hospital with illicit drug poisoning in 2015-16, 51% more than 2005-06.

Mental health issues had drugs as a cause in 81,904 cases.

The 2015-16 figures revealed Blackpool had the highest rate of people admitted to hospital because of poisoning by illicit drugs.  

Public health experts say falling investment in drug treatment services may explain the rise.

Football: Blackpool need leaders - Bowyer

Blackpool manager Gary Bowyer has called on his players to be leaders following a run of draws in League Two.

The Seasiders have drawn 13 games this season, the joint-most of any side in the division, and are 15th in the table, seven points off the play-offs.

Bowyer's side conceded in injury time to surrender a two-goal lead in Saturday's  2-2 draw with Exeter,  their seventh draw in 10 games.

"We need some leaders to make some demands on players," Bowyer said.

Burnley scores a UK "first" with launch of starter homes scheme

People urged to avoid Southport and Ormskirk A&Es unless serious

People are being urged to avoid A&E units at Southport and Ormskirk hospitals unless they have a serious or life-threatening condition.

Southport and Ormskirk Hospital NHS Trust said an increase in numbers who attended yesterday put pressure on beds and delayed the admission of some patients.

Patients attending with minor ailments are being asked to attend West Lancashire Health Centre at Ormskirk hospital for treatment.

Quote Message: We need our community's help and never more so than during this particularly busy period. Please help your local NHS by using A&E services wisely and thinking carefully before calling an ambulance. from Therese Patten Chief Operating Officer

Coroner condemns Tunisia police response

The police response to a terror attack at a Tunisian beach resort in which 30 Britons died was " at best shambolic and at worst cowardly ", a coroner has concluded.

Judge Nicholas Loraine-Smith ruled the group including Denis and Elaine Thwaites, from Blackpool, were "unlawfully killed" when a gunman opened fire at a hotel in Sousse in June 2015, claiming 38 lives in total.

He rejected a finding of neglect against the tour firms and the hotel.

The police response could and should have been effective, he added.

Northern rail staff to strike over driver only trains

Northern rail workers have voted in favour of 24-hour strike action after being balloted over driver-only operated trains.

Copyright: El Pollock, geograph

The union confirmed guards and drivers voted to strike on 13 March after the company failed to give assurances  on the future role of the guard on their services.

Members voted by 83.6% for the action.

Northern, which is owned by Arriva Rail North Ltd, took over the franchise on 1 April 2016.

Latest headlines for Lancashire

The inquest into the deaths of a couple from Blackpool, who were among 30 British tourists killed in the Tunisian terror attack concludes today
The family of a man who has been missing from Waterfoot for about four weeks, appeal for help and information in tracing him
Residents on the Fylde say the number of homes set to built in the area is "very disturbing"

Family's appeal to missing man

The family of a man from Waterfoot who has been missing for about four weeks are "really worried" about him.

Copyright: Lancashire Police

Robert Christopher Hornsby, 50, was last seen at his home address by neighbours.

His brother Andrew Hornsby said: "It seems as if he has just disappeared. We are really worried about you and just want to know that you are okay."

He is described as white, about 6ft 4ins, and of large build with a ginger coloured beard and receding hair. He also wears glasses. 

Police are asking anyone with information to contact them. 

Cricket: Australia block all-rounder's Lancashire move because of injury

Australia all-rounder James Faulkner has been refused permission to play for Lancashire this summer by his country because of an ongoing knee injury.

The 26-year-old had re-signed for the Red Rose club for the 2017 T20 Blast, which he helped them win in 2015.

But Lancashire have not received the necessary paperwork from Cricket Australia to allow him to rejoin.

"The decision has been taken for me to rest up in July and August," said Faulkner.

Morecambe arts group shortlisted for national award

Fylde residents angered by homes development

Residents in Wrea Green and Warton have described the number of homes set to be built in the area as "very disturbing".

Copyright: David Dixon, geograph

Nearly 30,000 homes are waiting to be built across the county, according to research carried out by BBC Radio Lancashire.

On the Fylde, developers have been given permission to build on the surrounding green fields.

Quote Message: It's very disturbing. As far as we can see there is no need for this housing. There's been no improvement to the infrastructure. Builders are building here because it gives them the most profit. from John Rowson Chariman of the Community Association for the Protection of Wrea Green

Business rate increase will be 'unaffordable'

The owner of a pub in Cleveleys says a rise in business rates will make it "impossible" for her to pay.

Copyright: Steve Daniels, geograph

Jakki Slack who owns The Venue on the seafront, received a letter from the Valuation Office Agency in October last year detailing the increase in her business rate from April by 25%.

She says the increase, which will amount to £112,500, will be "unaffordable" for her.

Financial forecasters are predicting that the issue of rising business rates will be addressed in the chancellor's forthcoming budget.

Latest headlines for Lancashire

The inquest into the deaths of a couple from Blackpool who were among 30 British tourists killed in a terror attack in Tunisia, concludes today
The owner of a pub in Cleveleys says business rate increases of up to 25% will be "unaffordable" 
Residents on the Fylde say the number of homes set to be built in the area is "very disturbing"