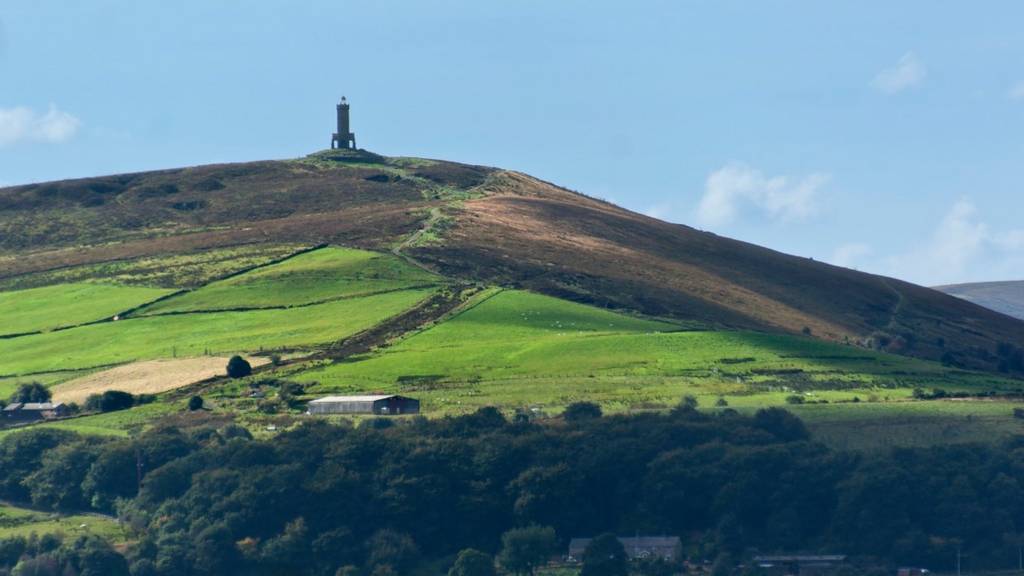 BBC Local Live: Lancashire
Our live coverage across the day

Weather: Dry and clear overnight

It will turn drier this evening, allowing clear skies to develop by dawn.

A bright start tomorrow morning, but cloud and hill fog will soon spread in from the west, possibly giving some rain over the hills.

Highs of 12C.

Latest headlines for Lancashire

Anti-fracking protests have left Lancashire Police using "a lot of overtime" to " maintain normal services ", says  the chair of the county's police federation
A series of indecent exposure incidents over a six-year period in the Hyndbrun area is being investigated
One of the founder members of a hospice in Pendle dies aged 93

String of indecent exposures investigated

A string of indecent exposures in which a man exposes himself to women who have lights on and curtains open in their properties are being investigated by police.

Police said a total of 13 incidents have been reported in Hyndburn, with the most recent happening in Winchester Avenue, Accrington on 9 March.  

The first offences were reported in 2011 in Oswaldtwistle and Accrington.

Patrols in the Accrington area have been increased and police are ppealing for information.

Quote Message: Whilst we cannot be certain that one man is responsible for all of the offences, their similarity is so striking that we believe they are likely to be linked. These offences are committed after dark so it's very difficult for victims to provide us with a description. from DI Tim McDermott

Appeal for whereabouts of missing Leyland woman

There is growing concern for the welfare of a missing woman from Leyland.

Copyright: Lancashire Police

Vikki Adamson, 41, was last seen at about 11:15 yesterday on Preston New Road. She then contacted friends at about 19:00.

She is described as white, 5ft 5in (1.67m), slim build with dark coloured, shoulder length hair. She was wearing a black leather jacket and black leggings.

Police believe she may have visited Leyland town centre last night and want anyone with any information to contact them.

Police 'stretched' by fracking protests

Anti-fracking protests have left a police force using "a lot of overtime" to "maintain normal services", a police federation has said .  

Protests have been held near Little Plumpton, Lancashire, since shale gas extraction was approved in 2016.

Lancashire Police Federation chairwoman Rachel Baines said, as a result, the force was "going to be stretched throughout the summer".

The Home Office said the force would "continue to have" necessary resources.

Lancashire Police and Crime Commissioner Clive Grunshaw expressed concern about the "strain" on "already depleted resources", adding that he believed the government should pick up the cost of extra policing as it had granted the licence.

Contact the Local Live team

Man arrested over attempted robbery in Nelson

A 36-year-old man has been arrested following an attempted robbery in Nelson.

A 23-year-old man was asked for cash and then grabbed by the neck and a knife pushed against his stomach by two men in a car in the early hours of Thursday in Rakes House Road.

Police are appealing for information and are keen to find two women who may have witnessed the incident.

The 36-year-old man, from Colne, arrested on suspicion of robbery has been released on bail until 1 April pending further inquiries.

In 2000, former Liverpool, Rangers and Southampton manager  Graeme Souness became the new boss of Blackburn , signing a three-and-a-half-year contract. He left in 2004 to become manager of Newcastle United.  

Weather: Blustery with outbreaks of rain

A period of light rain or drizzle could move across Lancashire this afternoon, along with a strengthening westerly wind.

The cloud will break through the night and it should turn drier.

Lows overnight of 8C.

Hospice founder member dies aged 93

One of the founder members of Pendleside Hospice has died aged 93.

Muriel Jobling, who was a former solicitor, helped set up the hospice in 1988.

Ms Jobling, who was awarded the MBE for services to the community in 1994, said her inspiration was her cleaner, who had cancer.

She was also a Deputy Lieutenant of Lancashire.

Current chairman David Brown said the hospice had "lost a very good friend".

Arrests after six robberies over three days in Blackpool

Two men have been arrested following six robberies over three days in Blackpool.

A man brandishing a knife climbed over a desk at Ladbrokes bookmakers in Whitegate Drive and stole £180 from the till at about 19:15 on Friday.

Further robberies include another bookmakers in Coronation Street on Saturday and a local shop on Sunday, with the final one taking place at about 21:40. 

A 16-year-old man, from Blackpool, and a 25-year-old man, of no fixed address, have been arrested on suspicion of robbery and remain in custody.

Latest headlines for Lancashire

Two men, aged 16 and 25, are arrested following six robberies over three days in Blackpool
A series of indecent exposures over a six-year period in Hyndburn are being investigated
Former Lancashire all-rounder Tom Smith is appointed as assistant head coach of Women's Super League side Lancashire Thunder

Ribble Valley head teacher selected in high profile role

County council has buyer for Fulwood Library

Delays expected due to M55 roadworks

Drivers heading towards the M6 from Broughton have been advised to allow more time for their journeys, due to the closure of the eastbound M55 filter lane. 

Vehicles can still access the eastbound slip road onto the M55 from Broughton roundabout, but the dedicated lane from the A6 has closed.

The temporary closure is likely to lead to increased queues particularly at peak times. 

It is part of the continuing construction work on the Broughton Bypass.

Football: Mowbray focused on Fulham challenge

Blackburn head coach Tony Mowbray says his players will not allow themselves to be intimidated by Fulham's impressive form tonight.

The London club are unbeaten in nine Championship games and were 3-1 winners over leaders Newcastle at the weekend.

A win could move Blackburn out of the relegation zone.

You can hear commentary from 19:45, on BBC Radio Lancashire.

Latest headlines for Lancashire

Lancashire's police and crime commissioner is urging the government to fund the cost of policing anti-fracking protests
An appeal is made to find a missing Skelmersdale woman
Tributes are paid to the founder of Pendleside Hopsice who has died aged 93

Appeal made for missing Skelmersdale woman

An appeal to find a missing 19-year-old woman from Skelmersdale has been launched.

Copyright: Lancashire Police

Katie Heron was last seen about 13:00 on 8 March at her home in Ivydale.

She was last seen wearing a black and white dress, leggings, black knee high boots and a khaki parka jacket. She is also thought to have a rucksack with her. 

Anyone with information is asked to contact police.

Quote Message: Katie's family are getting increasingly worried about her and we would appeal to anyone who may have seen Katie or knows where she is to get in touch with us. Similarly we would urge Katie, if she sees this appeal, to make contact with us so that we can make sure she is safe. from PC Helen Smith

Council agrees £9m hospital cash boost

Blackpool Council has given the green light to a £9m loan for local hospitals .  

The  deal  for Blackpool Teaching Hospitals NHS Foundation Trust's frontline services was agreed by councillors on Monday evening.

The council's executive has approved a £9.2m loan from its £100m business loans fund.

It will be paid back with interest over 10 years and will be secured against the trust's new multi-storey car park.