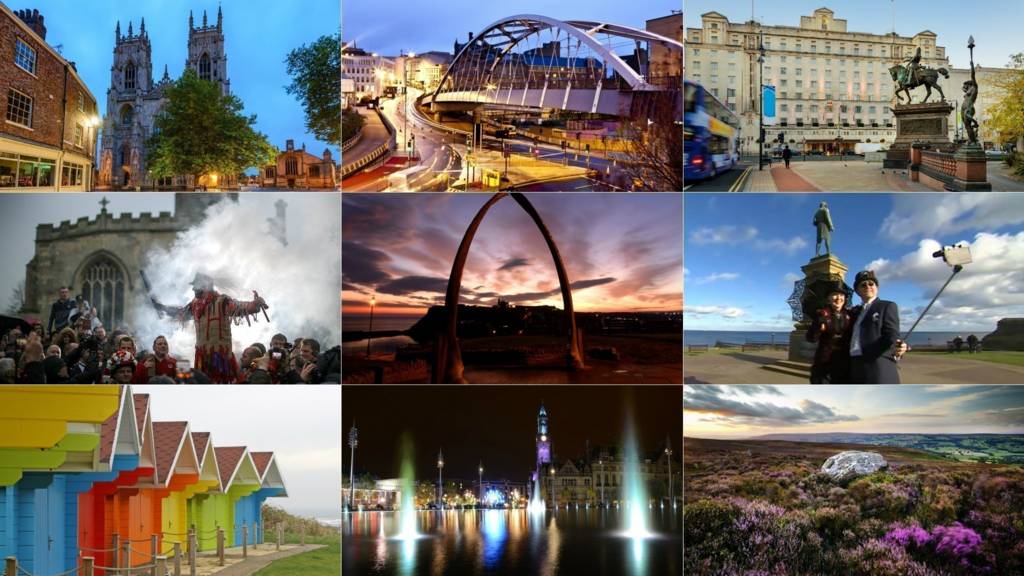 Our top five stories today

Oli Woodcock

BBC Local Live, Yorkshire

That's all from the team today, but we'll be back on Monday from 06:30 with all the latest news, sport, weather and travel for Yorkshire.

Before we go, let's look back at a selection of our top stories from today:

1. Three former South Yorkshire police officers facing charges in connection with the Hillsborough disaster have asked for public funding to pay for their legal fees

2. A 20-year-old man who went on the run after being convicted of violent car-jackings in West Yorkshire has been arrested

3. The High Court judge overseeing Sheffield City Council's bid for a court order to stop protests over tree felling in the city says he won't announce a judgement today

4. Armed police patrols are being increased in Huddersfield after a man was shot and a car damaged in two separate incidents in the town last night

5. Famous Leeds nightclub Back to Basics will join forces with Opera North this evening

Have a great weekend!

Severe disruption: M1 South Yorkshire southbound

BBC News Travel

M1 South Yorkshire southbound severe disruption, between J33 for A630 Catcliffe and J32 for M18.

M1 South Yorkshire - One lane closed on M1 southbound between J33, A630 (Catcliffe) and J32, M18 (Thurcroft), because of a broken down vehicle. Traffic is coping well.

To report traffic and travel incidents dial 0330 123 0184 at any time

Woodhead Pass pub owner concerned about closures

Tom Ingall

Journalist, BBC Look North

The owner of pub on the trans Pennine Woodhead Pass says his business is being threatened by the road being shut for repairs or bad weather.

Steve Marsh is concerned its getting completely closed more often for maintenance or the weather at what he says is the "whim" of Highways England and fears having to lay-off staff at the Dog and Partridge.

But the road operator says repairs to the road which links South Yorkshire and Mancester have be done and they're working with business owners to minimise disruption.

Your weather forecast for Yorkshire

Abbie Dewhurst

Weather Presenter, BBC Look North

Breezy with rain, occasionally heavy, spreading across all parts during the first half of the night. This easing away east during the early hours of Saturday, with clear spells following. Temperature lows of about 14C (57F).

A mostly dry and bright day to come on Saturday with some decent spells of sunshine. Winds should ease a little but we could see a couple of well scattered showers. Feeling cool in the wind but pleasant in the sun with highs of about 20C (68F).

Watch: The handiwork of Sheffield's River Banksy is back

The work of a renegade artist in Sheffield who likes to remain anonymous is back.

Last year he installed some sculptures in the River Don near Blonk Street in Sheffield, and now he's made some more:

Government ban on diesel and petrol cars boost for Sheffield firm

A Sheffield firm could cash in following government moves to ban the sale of new diesel and petrol cars in the UK from 2040.

I-T-M Power, on Atlas Way have developed a component which helps to run hydrogen fuelled cars, which omit nothing but water.

Sheffield Boeing factory prepares for lift-off

Kate Linderholm

BBC Local Live, Sheffield

The world's largest aerospace company, Boeing, has been given a flying start in their move to Sheffield, after planning officers at Sheffield City Council approved their multi-million pound plans today.

Sheffield City Council has approved the aerospace giant's plans for a manufacturing and research building along with car parking and landscaping at Sheffield Business Park, in the Advanced Manufacturing Innovation District

Other research buildings are in the process of being completed in the western corner of the site.

Family fun day at Sheffield Hallam University

Kate Linderholm

BBC Local Live, Sheffield

No bored children at Sheffield Hallam University today.

Crowds turned out for a family fun day to learn about the body, play virtual reality games, and race a robot around a maze.

Skip hire firm fined for dumping in Doncaster

The owner of a skip hire company has been fined £1,500 after a large amount of waste was found dumped in Stainforth in Doncaster.

Copyright: Doncaster Council

Mark Addlesee of Addlesee Skips was prosecuted at Doncaster Magistrates Court after an investigation by Doncaster Council's enforcement team found rubbish being dumped on the site of a disused colliery in Stainforth.

As well as the fine, he's been ordered to cover the clean-up costs.

Armed police patrols are being increased in Huddersfield after a man was shot and a car damaged in two separate incidents in the town last night.

A car passenger was treated in hospital and discharged after being shot in Holays near Bradley Mills at about 20:52 - a man has been arrested.

Officers were called to a second incident in New House Road, Deighton at about 22:04 in which a VW Golf was damaged.

Quote Message: "Investigating recent firearms offences is my absolute number one priority..... Residents will continue to see increased armed patrols in Huddersfield and continued proactive disruption tactics against those suspected of involvement in gun and drugs crime. " from Ch Supt Steve Cotter District Commander of Kirklees District Police

Air quality in York is getting worse

Air quality in the Coppergate area of York is getting worse according to the council's annual air quality report.

Copyright: York Civic Trust

The report says there are increasing concentrations of nitrogen dioxide in the area.

Air pollution in the city's other two management areas has reduced over the last six years.

Rotherham town centre fire was accidental

Kate Linderholm

BBC Local Live, Sheffield

South Yorkshire Fire Service say the fire at Howard Street in this morning probably started accidently.

One man was taken to hospital after inhaling smoke - he was one of three people found to be sleeping rough in the derelict building.

Leeds surgeon gets on his bike for charity

A surgeon from Saint James' Hospital in Leeds is getting on his bike to raise money for charity today.

Sunjay Jain, who's a bladder cancer surgeon, will ride 140 miles across the width of the country starting in Cumbria and ending at the North Sea in Tynemouth.

The cash he raises will go to the charity Yorkshire Cancer Research.

Missing West Yorkshire girl thought to be in Hull

Kimberley Metcalfe

BBC Local Live, Hull and East Yorkshire

Police are urgently trying to find 12-year-old Summer Brewitt who is believed to be in Hull.

Copyright: Humberside Police

She was reported missing from her home in Huddersfield yesterday evening and is now thought to be in the east Hull area, where she is known to have family.

Summer is described as having long ginger hair and a fair complexion. She was last seen wearing black jeans, a black jumper and green parka with fur.

Police say they're concerned for Summer due to her age and need to confirm that she is safe.

Anyone with information about her whereabouts is being asked to get in touch with police as soon as possible.

Hillsborough police officers want public funding for defence costs

Three former South Yorkshire police officers facing charges in connection with the Hillsborough disaster have asked for public funding to pay for their legal fees.

South Yorkshire Police and Crime Commissioner Alan Billings says no decision on funding has been made yet.

The three officers seeking financial support are former Ch Supt David Duckenfield (pictured below), who is facing a charge of manslaughter, former Supt Donald Denton and former Det Chf Insp Alan Foster, who are both charged with perverting the course of justice.

Three arrested after police pursuit

Liam Barnes

BBC News Online

Three men have been arrested after police searching for suspected burglars spotted a car believed to be stolen.

Nottinghamshire Police said three men thought to be wearing balaclavas and carrying weapons entered a house in Sheffield early on Thursday before fleeing in the car, which was seen by an officer on the A614 in Ollerton.

The car was brought to a halt at Burntstump Hill in Arnold at about 16:00 BST yesterday, and after the suspects fled on foot they were tracked down.

All three men have been taken back to South Yorkshire for questioning.

Behind the scenes: Excavating North Yorkshire POW camp

An archaeological dig is taking place on the site of Skipton's First World War training and POW camp.

Copyright: Peter Barry & Charles M Whittaker

Students from schools across the area are joining professional archaeologists for a week in August surveying and excavating part of the former Raikeswood camp site.

The site was set up as a training camp for the Bradford Pals in 1915 and was later used as a POW camp for captured German Officers.

The dig follows archaeological excavations which took place on the site of the camp last summer and unearthed a number of artefacts linked to the British and German occupation of the camp.

These included a trench whistle and a Prussian ammunition pouch belt clasp.

The finds from the digs will be put on public display in an exhibition next spring about Craven during the First World War at Craven Museum & Gallery.