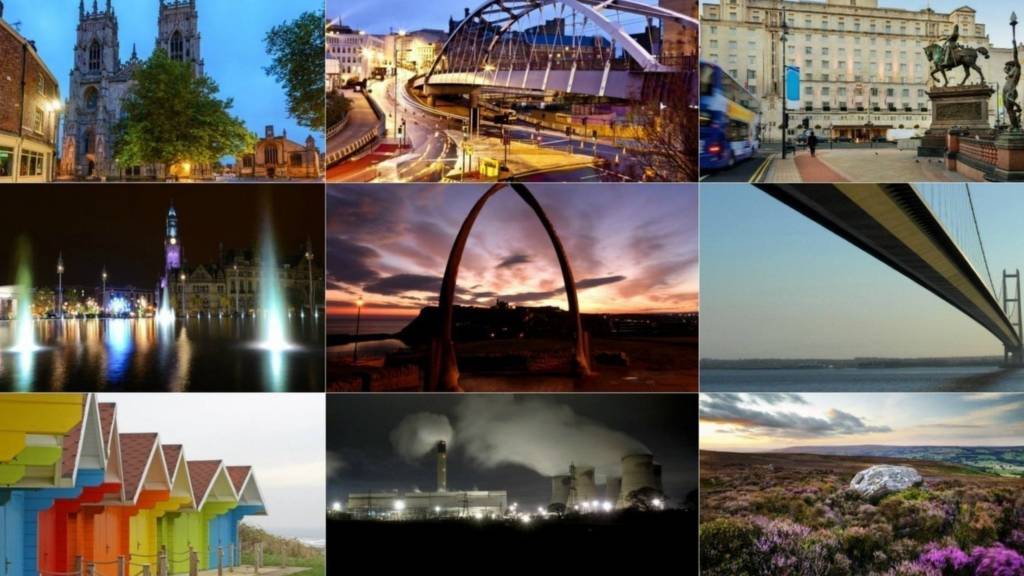 Halifax pool will not reopen after lockdown

Local Democracy Reporting Service

Halifax swimming pool will not open again once Covid-19 restrictions are lifted, Calderdale Council has confirmed.

The Skircoat Road site, which has been open for more than 50 years, has been subject to numerous maintenance problems and system failures, requiring continued repairs for many years, the council says.

A heating failure over Christmas also caused extensive damage, meaning it is no longer safe for either the staff or the public, it says.

Repairs would be costly and would not be a long-term solution given the age of the building and the fact many of its systems are obsolete, the council adds.

Cabinet member for Public Services, Jenny Lynn, says: "We know this will be really upsetting news for the individuals and clubs that regularly used Halifax Pool."

The pool was "well-loved" and it was with a "heavy heart" that the council took the decision, she adds.

However, Ms Lynn says the council remains committed to leisure facilities and plans for a new complex on the site of the existing North Bridge Leisure Centre are moving forward.

Second Eurovision chance for Yorkshire-born artist

The Yorkshire-born singer-songwriter chosen last year to represent the UK in the Eurovision Song Contest is to get another chance after last year's show was cancelled.

Copyright: Victor Frankowski

James Newman, who was born in Settle in the Yorkshire Dales, has been selected to represent the UK for the 2021 show.

He has written for other acts including Ed Sheeran and Jess Glynne and is the older brother of John Newman.

James Newman said his new song will be revealed at a later date, but he's promising something "positive and upbeat".

"I was so gutted when it got cancelled last year and I didn't get the opportunity to go to Rotterdam and sing on stage. I instantly wanted to take part again."

The contest is due to take place between 18-22 May at Rotterdam's Ahoy! venue.

York's playground smokers could be told to stub it out

Local Democracy Reporting Service

Health bosses in York want to make the city's playgrounds no smoking areas and are asking residents to have their say in an online public consultation.

City of York Council wants to introduce more smoke-free zones across the city, particularly in areas where smoking is most visible or harmful.

Liberal Democrat councillor Carol Runciman, executive member for health and adult social care, says: "While in York we have seen the number of smokers reduce in recent years, smoking is responsible hundreds of deaths a year and costs the economy over £34m a year.

"Smoking remains one of the major public health issues facing our population, which is why with partners across the city we have committed to working towards a smoke-free generation.

"Our plans look to protect children across the city from the harms of second-hand smoke and look to protect young families," she added.

Man jailed for multiple sexual offences against children

A man who committed a series of sexual offences against two children has been jailed for 21 years.

Copyright: West Yorkshire Police

Ian Mitchell, 58, was found guilty of 22 charges, including rape and indecent assault, following a trial at Bradford Crown Court.

The majority of the offences were committed in the 1990s, though one had taken place last year.

West Yorkshire Police said the victims had come forward in May 2020 to report Mitchell's actions.

Mitchell, of Walker Drive, Bradford was made the subject of a sexual harm prevention order and will be added to the sex offenders register for life in addition to his jail sentence.

Yorkshire cinemas to get Covid recovery funding

Four cinemas in Yorkshire will receive grants to help them recover from the impact of the coronavirus pandemic.

The money is part of the government's £1.57bn Culture Recovery Fund.

Today, the British Film Institute announced 30 cinemas would receive a share of £5m in funding.

The Light Cinema Bradford and The Light Cinema Sheffield will both receive just under £300,000 each, while Reel cinemas in Hull and Wakefield will each receive about £115,000.

New Covid variants matter of 'when not if' for Sheffield

Local Democracy Reporting Service

Sheffield's health boss has said he's expecting new variants of coronavirus in the UK to be found in the city.

Greg Fell (pictured), director of public health, said it was a matter of "when, not if" variants first recorded in South Africa and Brazil were found in Sheffield.

Mr Fell said: "In Sheffield about 75% of all cases are the B117 ["Kent"] variant. It's definitively more transmissible, that will have and upward impact on the seven-day infection rate.

"There are two other significant variants of concern. One is the South Africa variant, one is the Brazil variant – neither of which are in Sheffield that we know of at the moment.

"That is probably a matter of when, not if and both of those are of significant concern," he added.

Mr Fell also said case rates and hospital activity were falling, but warned there was still a long journey towards returning to life without Covid restrictions.

Teenager bailed over Leeds sex assaults

A 14-year-old boy arrested on suspicion of five sex assaults in Leeds has been released on bail.

The assaults all took places in the Little London and Headingley areas of the city over the last two weeks, West Yorkshire Police said.

The force said investigations into the assaults were ongoing.

Wind turbine factory set to double in size

A company has submitted a planning application to double the size of its existing wind turbine factory in Hull.

Copyright: Siemens Gamesa

Siemens Gamesa currently employs about 750 people at the factory in the city's Alexandra Dock.

UK managing director Clark Macfarlane said no firm decision had been made on whether to invest in the new facility.

He added that the planning application was "part of preparations for our future requirements".

If the development goes ahead, the factory, which opened in 2016 at a cost of £310m, would increase in size from 36,000 sq m to 77,600 sq m, with a separate office building.

Hull City Council has welcomed the plans.

Villagers mystified over vanishing drain covers

Local Democracy Reporting Service

Residents of a village near York have been left mystified after a number of drain covers vanished overnight.

An estimated 48 covers were removed in the early hours of Wednesday morning from a number of roads in New Earswick.

Helen Butcher, who lives in the village, said potentially dangerous holes had been left in several streets.

She said council staff had been fitting new grates and putting cones over open drains on Thursday.

Affected streets included Willow Bank, Rowan Avenue and Hawthorn Terrace North.

The City of York Council has been approached for comment.

Three arrested in hare coursing operation

Three men have been arrested in a police operation to catch people hare coursing in East Yorkshire.

Copyright: Humberside Police

The men were reported by a resident near Grimbthorpe, Humberside Police said.

The force used an air support helicopter and fixed-wing plane to help locate the suspects who were then arrested on suspicion of hunting with dogs.

A Volkswagen Caddy van and three dogs were also seized under the Hunting Act.

The men have been questioned and released under investigation, police added.

Cats rescued from Sheffield fire

Three cats have been saved from a blaze in Sheffield in what firefighters say was a "pawfect rescue".

Copyright: South Yorkshire Fire and Rescue

South Yorkshire Fire and Rescue Service said the animals were rescued from the fire on Wednesday morning at premises on Goodwin Road.

No people were in the property at the time at the fire, the fire service added.

The cats were given oxygen using specialist masks and were taken to a vets where they are said to have made a full recovery.

The fire is believed to have started accidentally.

Covid recovery grants for historic Yorkshire sites

The North Yorkshire Moors Railway has received a £296,000 award from the government's £1.57bn Culture Recovery Fund.

Copyright: Graham Staples

The money will go towards its Yorkshire's Magnificent Journey (YMJ) project which has been delayed due to the coronavirus pandemic.

The cash, awarded by the National Lottery Heritage Fund, is one of a number of targeted grants aimed at heritage organisations to help them restart planned work that has been delayed or which faces increased costs because of Covid-19.

The heritage railway said the grant means it can continue with a major element of the YMJ project - the renewal of two bridges at Goathland Station in January next year.

Copyright: Chemical Engineer

Other Yorkshire beneficiaries of the funding include the Thackray Medical Museum in Leeds, which has been awarded £174,000.

Meanwhile, a £285,000 grant will enable the Hyde Park Picture House, in Leeds, to begin its redevelopment project in the spring.

The project, combining restoration work with new accessible facilities, has been on pause for 10 months due to the pandemic.

The cinema, which opened in 1914, is the only remaining gaslit cinema in the country.

Extra officers deployed to target 'blatant' Covid breaches

Police in North Yorkshire say more officers will be out this weekend as force continues to target people breaching coronavirus lockdown restrictions.

Copyright: North Yorkshire Police

The force issued 186 fixed penalty notices for breaches of the rules in the week to the 16 February - the most issued in a single week since the start of the third lockdown.

Supt Mike Walker (pictured) said although infection rates were falling it was not the time to be complacent.

He said: "As for the reckless minority who think the regulations do not apply to them, we will continue to actively target these blatant breaches, while providing a highly-visible and reassuring presence for the wider community who are doing the right thing and helping to tackle this public health crisis."

National League North declared null and void

The football season has come to an early end for a number of Yorkshire's sides after the National League's North and South Divisions were declared null and void.

While the majority of National League South clubs voted to continue its season (12-9), fewer counterparts in National League North felt the same (7-15) and the decision to scrap the campaign with immediate effect was taken.

The decision means the end of the season for York City, Farsley Celtic, Bradford (Park Avenue) and Guiseley AFC.

In a statement posted on Twitter, York City said it was "bitterly disappointed" with the decision.

Hundreds of jobs to go as distribution centre closes

A distribution centre in Leeds is to close with the loss of 400 jobs as a result of the collapse of the Arcadia fashion empire, according to the GMB union.

The union said the former Burton factory has been in operation since 1922, most recently as a distribution centre for Arcadia stores including Dorothy Perkins and Burton.

A consultation period will begin on 24 February and run until 30 April, when the site will close.

Jake O'Malley, from the GMB, said: "A century of history and hundreds of good jobs down the pan, while Philip Green is living it up on his private yacht and the administrators pick the bones of the business clean.

"The GMB will fight tooth and nail to make sure workers get what they deserve from this mess."

Yorkshire's Friday weather forecast

It will be a cloudy and breezy start to the day. With showery spells of rain pushing in from the south-west later. Those downpours could be quite heavy in places, with strong gusts.

This evening the outlook remains unsettled. The winds will be slightly lighter, but showery spells of rain will continue sweeping in from the south-west.

Tourism body admits 'big mistakes' over spending

Welcome to Yorkshire's boss has admitted the organisation made mistakes in the way it spent taxpayers' cash.

The comments come after it emerged the tourism body spent over £430,000 on the investigation and removal of its former chief executive Sir Gary Verity (pictured).

He left in March 2019 after a decade in charge following concerns over expenses claims and the way staff were treated.

Two independent investigations followed his departure.

Welcome to Yorkshire is funded by tourism businesses and councils and the current chief executive James Mason said it was important that "money given by the taxpayer should be properly scrutinised".

He admitted "big mistakes" regarding finances had been made in the past, but said "some great things" had also been achieved.