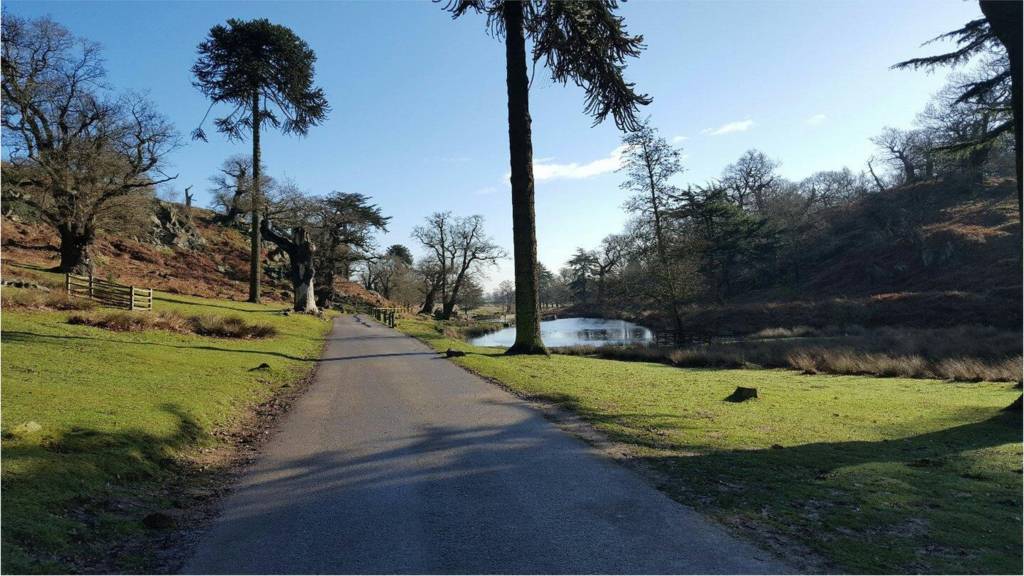 Latest updates: Leicestershire Live
Summary
Man died from stab wound in city centre, police say
Lord Janner's alleged victims drop civil action
£14m cash boost for city's space industry
Dubai training camp 'worthwhile' for Foxes
Selby faces Fu at Players Championship
Updates for Thursday 9 March 2017
Our live coverage across the day

Our live updates have now ended and will return tomorrow from 08:00. 

Lawrence unsure of Foxes future

Leicester City midfielder, Tom Lawrence, who is on loan at Ipswich Town, has told BBC Radio Suffolk that he is not sure if he has a future at King Power Stadium. 

He said: "I couldn't say either way with regards to my future. You never know what's going to happen.

"I'll just take things from the summer when I speak to Leicester. I'll see what they say and go from there." 

The 23-year-old last played competitively  for the Foxes in a 0-0 draw with Hull in March 2015.

Space industry and roads investment 'an important milestone'

Calum McKenzie

BBC Local Live

Chancellor Philip Hammond has said money announced earlier for Leicester's space industry (13:09) and the county's road network (15:05) are part of larger plans to maximise the economic potential of the Midlands.

Almost £14m is going towards boosting the Leicester Space Park and National Space Centre (pictured above) and £12m will be spent on developing the M1/J23 and A512 at Loughborough.

Mr Hammond said: "The Midlands Engine Strategy is an important milestone, setting out the concrete actions we are taking, where we are not only investing in what it does well but also tackling some of the long-standing productivity barriers in the region including skills and connectivity.

"It is a vital part of the government's work to create an economy that works for everyone, and all parts of the country."

Sherwood Forest included in £392m 'Midlands Engine' plan

Sandish Shoker

BBC News Online

Sherwood Forest is to receive investment as part of a the Midlands Engine scheme, which sets out a £392m government investment  to maximise the potential of the Midlands.

The plans will see £500,000 being spent on a new visitor centre at the Nottinghamshire attraction and improvements to existing walking and cycle routes.

Chancellor Philip Hammond made the announcement today in Dudley and said money would also go towards other projects in the East and West Midlands, including a £6m regeneration of Derby city centre and improvements to road connections around Loughborough.

East Midlands weather update: A clear, dry and chilly night

It will be a dry and chilly night, with clear spells and light winds.

However, cloud will gradually increase by the early hours.

Severe disruption: M1 Leicestershire southbound

BBC News Travel

M1 Leicestershire southbound severe disruption, between J19 for M6 and J18 for A5.

M1 Leicestershire - Slow traffic and one lane closed on M1 southbound between J19, M6 (Catthorpe Interchange) in Catthorpe and J18, A5 (Rugby) in Northamptonshire, because of a broken down lorry. In the roadworks area.

To report traffic and travel incidents dial 0330 123 0184 at any time

Changes to Leicestershire to London trains this weekend

Calum McKenzie

BBC Local Live

East Midlands Trains tweets...

Your photos: Sunny Loughborough

It has been a gorgeous day across the region - including in Loughborough where BBC Weather Watcher Maggie T took this picture.  

Copyright: Maggie T/BBC Weather Watchers

Severe accident: M1 Leicestershire northbound

BBC News Travel

M1 Leicestershire northbound severe accident, between J21 for M69 and J21A for A46 Leicester North.

M1 Leicestershire - One lane blocked and slow traffic on M1 northbound between J21, M69 (Leicester) and J21a, A46 (Leicester North), because of an accident.

To report traffic and travel incidents dial 0330 123 0184 at any time

Zieler: City's Dubai trip has helped build team spirit

Calum McKenzie

BBC Local Live

Leicester City goalkeeper Ron-Robert Zieler has spoken about how togetherness was a key theme during the three-day training game in Dubai.

Copyright: Julian Finney/Getty Images

"It has been a good opportunity for us to get away from England,"  the German international told LCFC TV HD.

"I think... one of the main reasons [why we made the trip] was to build team spirit.

"We've worked but we've also had some leisure time so it is a combination of both." 

Civil claims dropped by three of Lord Janner's alleged victims

Daniel De Simone

BBC Home Affairs producer

Three alleged victims of former Leicester MP Lord Janner have dropped out of a civil case against his estate.

Lord Janner died in December 2015  facing multiple accusations of child sexual abuse and is now the subject of a delayed investigation by the national Independent Inquiry into Child Sexual Abuse (IICSA). 

This latest development means six people are now taking civil action against the late Labour peer's assets.

A preliminary hearing at the High Court in London has heard the late Lord Janner's estate is worth £1.8m. 

£12m cash windfall from government to improve county's roads

Calum McKenzie

BBC Local Live

As well as the £14m for Leicester's space industry (see 13:09), the local enterprise partnership has also secured £12m for the government to improve the county's roads.  

The money will be spent on junction and road improvements for the M1/J23 and the A512 at Loughborough. 

It is hoped that once this work is complete, it will provide greater access to land which will in turn help provide new houses and jobs. 

Nick Rushton (pictured above), leader of Leicestershire County Council, said: "This should help reap huge economic benefits for the area. 

"It means we can ensure there is the necessary infrastructure to support the building of 4,000 homes and potentially provide access to more than 5,700 jobs, including those created through the Loughborough and Leicester Enterprise Zone."

East Midlands weather update: A warm and pleasant afternoon ahead

Alexandra Hamilton

BBC weather presenter

Scattered cloud will build in places this afternoon, but there'll still be plenty of bright and sunny spells.

Your photos: Sunshine in Kegworth

It looks a nice day at the Deep Lock in Kegworth.  

Copyright: South Notts/BBC Weather Watchers

Thanks to BBC Weather Watcher South Notts for sending it in. 

Man absconds from prison 'while working outside fence'

Sandish Shoker

BBC News Online

A prisoner has absconded from Ranby Prison in Retford , Nottinghamshire.

Matthew Rooney, 36, from Leicestershire, disappeared between 12:00 and 15:00 yesterday while working outside the perimeter fence. 

Nottinghamshire Police said he "does not pose a threat to the public."

Copyright: Nottinghamshire Police

Government pledges nearly £14m to help Leicester's space industry

Calum McKenzie

BBC Local Live

Nearly £14m has been awarded to Leicester to help the space industry in the city, the government has announced. 

Copyright: Joel Kowsky/NASA via Getty Images

A total of £12.9m has been earmarked for the development of the Space Park . 

The Space Park's first building is expected to be ready in 2019.  

Once complete, it is hoped the park will create 600 jobs and support up to 100 businesses. 

Copyright: Ross Kinnaird/Getty Images

One million pounds has also been awarded to the National Space Centre (pictured above) to help towards an extension. 

All of this money for the city's space industry was secured following a bid by the Leicester & Leicestershire Enterprise Partnership to the government in 2016. 

Breaking

Man died from stab wound, police say

Calum McKenzie

BBC Local Live

A man who died after being found injured on Wednesday morning near Leicester railway station died from a stab wound, a post-mortem examination has revealed .

Leicestershire Police are yet to formally identify the victim, but they believe he is a 30-year-old man who lived in the city. 

A 30-year-old man, who was arrested on suspicion of murder, remains in custody, the force added. 

Craig Shakespeare: Dubai training camp 'worthwhile'

Calum McKenzie

BBC Local Live

Leicester City's interim manager Craig Shakespeare has said the club's three-day training camp in Dubai has helped build team spirit. 

The Foxes were able to head to sunnier climes because of Arsenal's participation in the quarter-finals of the FA Cup this weekend. 

"It's been a really worthwhile few days," Shakespeare told Leicester City's official website.

"We wanted to be able to give the players some downtime together, as a group, but it was important to balance that with some work to recover from recent games and to prepare for the tests ahead. 

"The spirit within this group has always been strong and a few days away together has certainly helped build on that, especially for some of the newer players in the group."

Copyright: Tom Dulat/Getty Images

It was not all just work and no play though for the players - they got to visit the Burj Khalifa (pictured above) - the world's tallest building. 

Don't look down... 

Landlords 'not renting to benefit claimants in Leicester'

There is not a single vacancy rental opportunity for a benefit claimant in Leicester, a BBC investigation has found.

The BBC England data unit analysed listings on the website SpareRoom, looking at Leicester and 18 other towns and cities across England. 

Out of 11,806 adverts for rooms to let across the country, just 2% were open to people on benefits.

Campaign groups have said it is "naked discrimination" and are calling for a change in the law.

But landlords believe more social housing needs to be built.

Your photos: Sunny Highcross

Calum McKenzie

BBC Local Live

This is a great shot of the early morning sun reflecting off the cinema at Highcross in Leicester. 

Copyright: wato1129/BBC Weather Watchers

Thanks to BBC Weather Watcher wato1129 for being up nice and early to capture it.