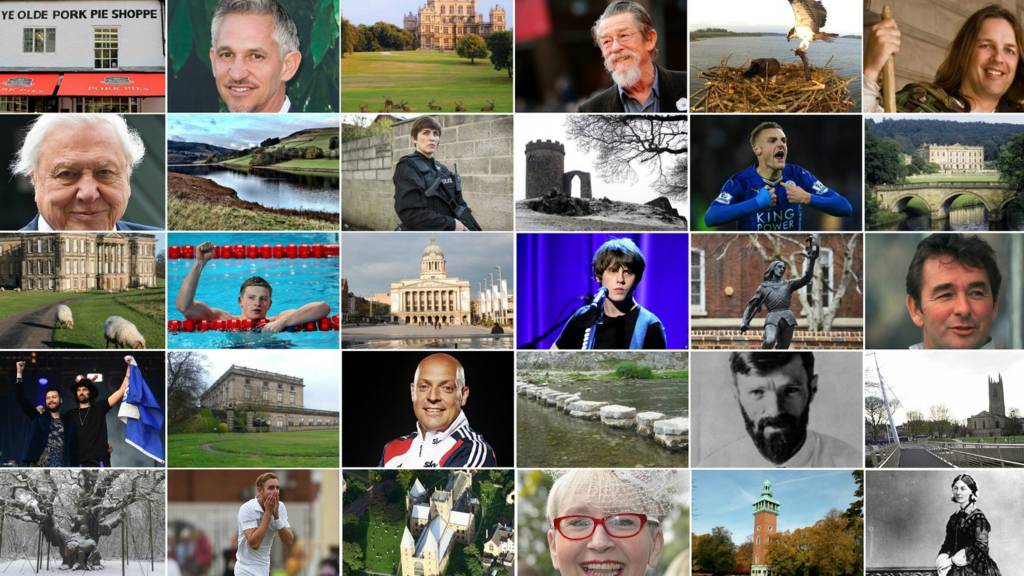 Our live coverage across the day

That's all from East Midlands Live - updates will continue on Thursday at 08:00.

You can continue to follow the developments in Madrid on BBC Sport's live page.

Your comments: Leicester City v Atletico Madrid

Our Facebook has gathered a few comments following the disturbance in Madrid ahead of Leicester City's Champions League clash against Atletico Madrid.

Mandy Windram wrote: "Same happened in Seville. Our fans were brilliant but police ruined it!"

Pat Ferris added: "That's so uncalled for."

Joanne Youart White also added: "Disgusting"  

Fan 'hit by police' describes Madrid disturbance

Khia Lewis-Todd

BBC Local Live

Aimee Evans has tweeted that she was struck by Spanish police, and filmed this footage apparently "two seconds" before she was hit. 

Injured Leicester fans amid the Madrid chaos

Khia Lewis-Todd

BBC Local Live

Fans have been showing us their injuries following clashes with riot police.

Watch: Objects thrown at Madrid police

Phil Mackie

Midlands correspondent, BBC News

Riot police were seen moving into the Plaza Mayor where hundreds of Leicester fans gathered ahead of tonight's Champions League quarter-final.

Fans complain of 'random attacks' by Madrid police

Greig Watson

Reporter, BBC News Online

On social media, videos and pictures appear to show objects being thrown at police along with some reports of flares.

Fans have also been reportedly taunting police with chants about Gibraltar.

Meanwhile, there have been complaints that police in riot gear had been hitting people at random.

Watch: Leicester fans in confrontation with Spanish police

Greig Watson

Reporter, BBC News Online

Leicester City fans have been involved in further clashes with Spanish police ahead of their Champions League tie against Atletico Madrid

Witnesses describe police charge in Madrid

Phil Mackie

Midlands correspondent, BBC News

One witness in Madrid told the BBC that there were a couple of people who antagonised the police.

But she said they then "took out all these people". 

"There were people with children and they came with batons and just hit a 70-year-old man. There was kids and people with children," she added.

Trouble in Madrid as Leicester fans charged by riot police

Owynn Atkin

BBC Radio Leicester

It was a beautiful day in Madrid and a wonderful atmosphere in the Plaza Mayor when all of a sudden a couple of flares went off. There was blue smoke over the whole of the square.

There was another bang and then the tone of the chanting changed. The noise of the crowd changed and there was a sense of panic.

Another bang went off then the police riot vans moved in very quickly.

I did see bottles being thrown into the air, although I'm not sure who they were directed at. 

Nottingham experts help to develop app for asthma sufferers

Khia Lewis-Todd

BBC Local Live

Lung experts in Nottingham have helped develop a phone app to help asthma sufferers manage their condition. 

The MyAsthma app allows people to record information about what seems to trigger their asthma. 

A team from the Nottingham Respiratory Research Unit, based at the University of Nottingham, worked with a leading pharmaceutical company to create the app.

Nike 'to investigate' Gyspy slur logos

Nike has told a Gypsy Traveller activist that they will look into "misuse" of their logo on products branded with a race hate slur.

Dr Hazel Marsh, a Romany Gypsy and a lecturer at the University of East Anglia, says she complained because she was worried the products would encourage race hate towards Travellers.

Nike is yet to respond to Newsbeat's requests for a statement, but Dr Marsh has shown us her emailed response.

The letter, from a Nike representative, said: "We here at Nike respect and appreciate every one of our consumers no matter what their race, age or gender is."

A Nottinghamshire Romany Gypsy said the term used on the products was offensive and damaging.

Breaking

Riot police clear Madrid square of Leicester fans

Delays expected after collision between four cars and motorhome on A1

Khia Lewis-Todd

BBC Local Live

Heads-up, commuters... delays are expected on the A1 north near Newark following a collision involving four cars and a motorhome.

Nottinghamshire Fire and Rescue Service say two crews attended the scene after receiving a call at 15:40.

Everyone involved in the collision was uninjured and the fire service left at 16:00, but delays are expected due to the backlog of traffic. 

Final preparations for Queen's Maundy visit

Amy Harris

Reporter, BBC East Midlands Today

Not long now until Her Majesty arrives in Leicester...

Missing: Have you seen Tianna?

Police have put out an appeal for a missing 15-year-old.

Copyright: Nottinghamshire Police

Tianna McKenzie was last seen in St Ann's at about 15:00 yesterday.  

Burton Albion 'relishing their role as underdogs'

Luke Varney says Burton Albion are still relishing their role as Championship underdogs. 

Burton host Varney's former club Ipswich on Friday. 

They could go eight points clear of the bottom three if results go their way.

Charlie Slater

BBC Weather presenter

It'll be a warm one! 

Expected to still be around 24/25C come kickoff time tonight for Leicester City vs Atletico Madrid.