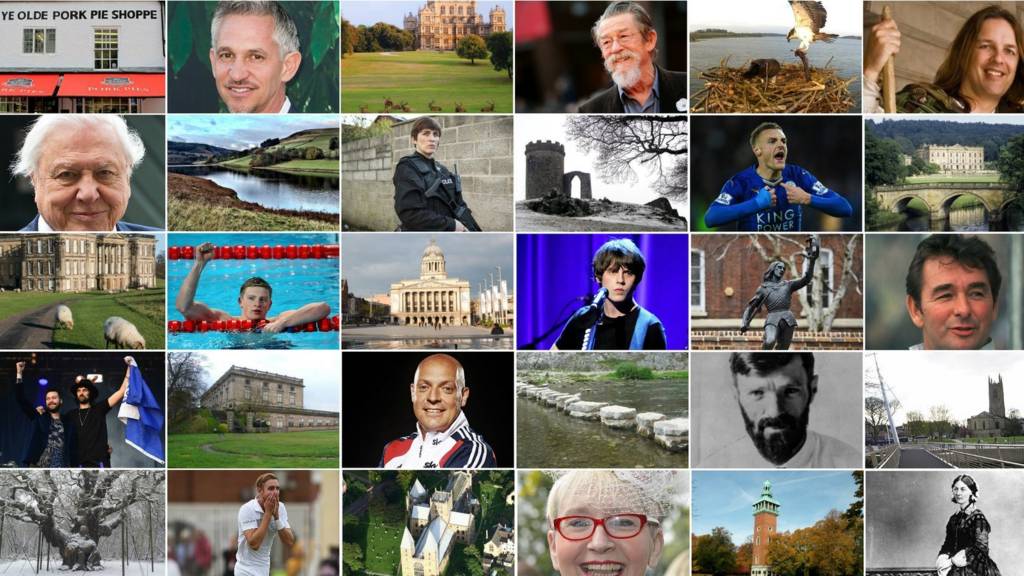 Severe disruption: M1 Derbyshire northbound

BBC News Travel

M1 Derbyshire northbound severe disruption, between J30 for A616 and J31 for A57 Sheffield.

M1 Derbyshire - One lane closed and slow traffic on M1 northbound between J30, A616 (Worksop) and J31, A57 (Sheffield), because of a broken down vehicle.

To report traffic and travel incidents dial 0330 123 0184 at any time

Severe accident: A52 Derbyshire westbound

BBC News Travel

A52 Derbyshire westbound severe accident, between Cole Lane and A6096 Lodge Lane.

A52 Derbyshire - A52 Brian Clough Way in Borrowash closed and slow traffic westbound between the Cole Lane junction and the A6096 Lodge Lane junction, because of an accident.

To report traffic and travel incidents dial 0330 123 0184 at any time

Severe disruption: M1 Derbyshire northbound

BBC News Travel

M1 Derbyshire northbound severe disruption, between J28 for A38 Alfreton and J29 for A617.

M1 Derbyshire - One lane closed on M1 northbound between J28, A38 (Alfreton) and J29, A617 (Chesterfield), because of a broken down vehicle. Traffic is coping well.

To report traffic and travel incidents dial 0330 123 0184 at any time

Our live coverage across the day

Dedicated live coverage on this page has now ended for Thursday, but some news, sport and travel will continue to be posted automatically overnight.

East Midlands Live returns from 08:00 tomorrow morning.

Authority could buy back council houses

East Midlands venues gearing up for UEFA draw

Chesterfield and Loughborough University will find out shortly which teams will be visiting next month as part of the European Under-17 Championship.

The draw for the 16-team tournament takes place at St. George's Park.

Both venues will be hosting five matches each.

Ornate fountain to be repaired

A Grade II listed fountain at a country park is to be repaired.

Copyright: Rufford Abbey Country Park

Bosses at Rufford Abbey Country Park, near Ollerton, said the Nemi Fountain had been leaking for many years.

Andrew Cox, from the park, said: "We are so pleased we are able invest in the repairs to the fountain as it is a main focal point at Rufford.

"It is going to be great to see it in full working order."

The work to repair the fountain is expected to start this week and take three days to complete.

'Fewer coaches' on London-Nottingham train

East Midlands Trains tweets...

Rams pay tribute to Ray Wilkins

Derby County FC tweets...

Zoo visitors queue for 'hours' outside attraction

Visitors to Twycross Zoo have complained of long delays getting into the attraction today.

The zoo began operating a one-in one-out system from about midday leaving many people queuing outside for several hours.

Copyright: Katie-Louise Hopkins

One person posting on the zoo's Facebook page said: "We got stuck for hours with three kids in the car. Now my kids aren't even going to the zoo and had their day ruined because of not being able to get past the traffic."

Another said: "We waited two hours queuing. Had to leave queue as had a hungry baby and five-year-old in the car."

Twycross Zoo is advising those planning to visit the zoo over the school holidays to "set out early".

Police patrols stepped up after fight

Hold up in A46 Lancaster bomber plans

Ambitious plans to place a replica Lancaster bomber by the side of the A46 between Lincoln and Newark have not yet been approved.

Copyright: Bomber County Gateway Trust

The Bomber County Gateway Trust had hoped to submit its proposals for consideration earlier this week, but the group missed the deadline due to the Easter Bank Holiday.

North Kesteven District Council's planning committee will now consider plans for the 85ft (26m) steel structure on 24 April.

"We have every confidence of getting the permission and have had a great meeting with planning officers," a statement from the trust said.

There are hopes the sculpture will be in place by Armistice Day.

Trains disrupted after lorry hits bridge

Here's a map from East Midlands Trains which shows a stretch of track which is closed this afternoon after an accident:

Copyright: East Midlands Trains

It's been issued after a lorry hit a bridge near Ancaster.

East Midlands Trains says Network Rail staff are on the way.

Services between Skegness and Nottingham are currently affected.

Rugby: Nottingham hope to down league leaders

Gearoid Lyons starts at fly-half for Nottingham as they host Championship leaders Bristol at Lady Bay tomorrow night (19:45).

Copyright: Nottingham Rugby

Lyons, who scored ten of his side's 20 points against Richmond last week, replaces the injured Tiff Eden.

Green and Whites head coach Ian Costello said: "Bristol are the best side in the division with star quality right across their team but, from our point of view, we are going to focus on ourselves and our performance.

"We've had a tough period since Christmas... we feel we have turned a corner with three wins from the last four games."

Overturned car causes long delays

An alert from Highways England...

Ex-police officer avoids jail for building cash fraud

A former police officer has avoided jail after using charity money to pay for renovations on his own home.

Ryan Bowskill, 30, from Newark, used cash earmarked for renovating a youth centre in Worksop to pay for building materials and a building inspection on his own home.

Bowskill was given a one-year prison sentence, suspended for two years, and ordered to complete 180 hours of unpaid work after admitting six counts of theft and one of fraud.

A Nottinghamshire Police disciplinary hearing in February had found him guilty of gross misconduct and he was dismissed from the force.