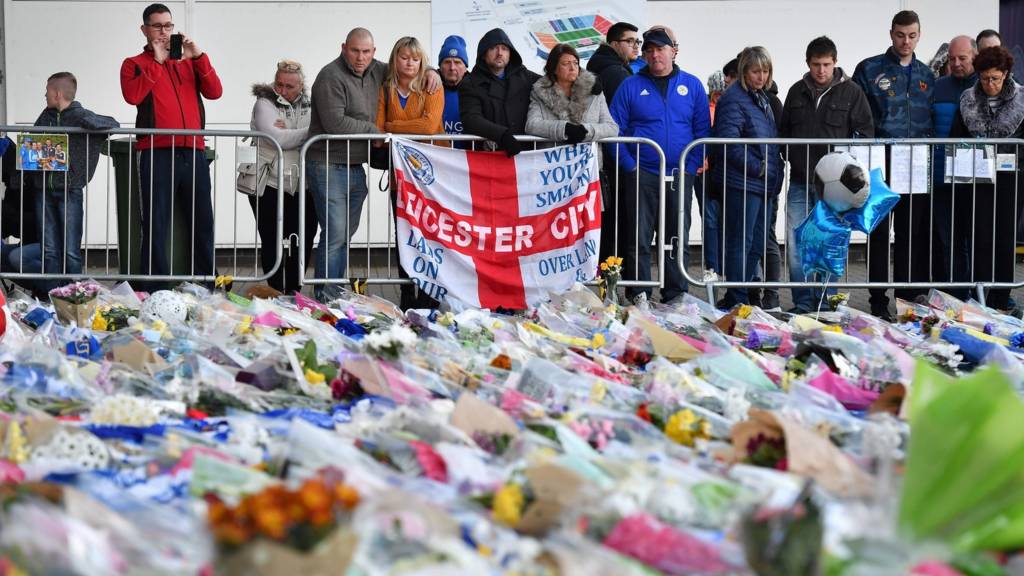 Severe accident: M1 Leicestershire southbound

BBC News Travel

M1 Leicestershire southbound severe accident, from J21 for A5460 to J20 for A4304 Lutterworth Road.

M1 Leicestershire - One lane closed on M1 southbound from J21, A5460 (Leicester) to J20, A4304 (Lutterworth), because of an accident.

To report traffic and travel incidents dial 0330 123 0184 at any time

Severe accident: M1 Leicestershire northbound

BBC News Travel

M1 Leicestershire northbound severe accident, from J20 for A4304 Lutterworth Road to J21 for A5460.

M1 Leicestershire - Stationary traffic on M1 northbound from J20, A4304 (Lutterworth) to J21, A5460 (Leicester), because of all traffic being temporarily held and an accident.

To report traffic and travel incidents dial 0330 123 0184 at any time

Our live coverage across the day

East Midlands Live has now finished for the day however some posts will continue to appear.

Updates will resume at 08:00 on Tuesday.

Seven arrests targeting drug suppliers

Nick Smith

BBC News Online

Seven people were arrested during an operation targeting drug use and dealing in Nottingham city centre.

Police stopped and searched 37 people and in addition to the arrests dealt a number of dispersal orders to leave the city centre.

Suspected offences included possession of cannabis, ketamine and mamba.

Cricket club pays its respect to Foxes owner

Leicestershire County Cricket Club have added their own tribute to Vichai Srivaddhanaprabha outside the King Power Stadium.

The message, written on a cricket shirt, read: "You brought so much happiness and contributed so much to our city.

"You will be deeply missed but long may your passion and legacy continue."

Copyright: Leicestershire CCC

Foxes chairman remembered at King Power Stadium

Vichai Srivaddhanaprabha's family members have met Leicester City staff and players on the pitch at King Power Stadium this afternoon.

Teens arrested after Mansfield stabbing

Two teenage boys have been arrested after a 16-year-old boy was stabbed in Mansfield this afternoon.

The boy suffered stab wounds to the back and was taken to hospital in Nottingham.

Two 15-year-old boys have been arrested on suspicion of causing grievous bodily harm and remain in police custody.

There's a police cordon near Heron Foods on Westgate.

Robbers who tied couple up jailed for more than 18 years

Nick Smith

BBC News Online

Two robbers have been jailed for a total of more than 18 years following a "terrifying" robbery of a couple in Gedling.

Thomas Bullivant, left, and Scott Hatherley, right, were sentenced at Nottingham Crown Court today.

Copyright: Nottinghamshire Police

Police say that they tied the couple up around their wrists, threatened the husband with a knife and kicked and punched him and told him his sister was tied up in the boot of their car.

They then tied the couple to each other and searched the house before stealing the couple's vehicles, the force added.

Det Con Colin Kirkup said: "Thankfully the victims were not seriously injured but they were subjected to a terrifying ordeal at the hands of Hatherley and Bullivant."

Hatherley, 29, was sentenced to 11 years after being found guilty of robbery and possession of a bladed article.

Bullivant, 31, of no fixed address, pleaded guilty to the same offences and was sentenced to seven years and four months.

Watch: Diwali lights attract thousands

Thousands of people came out in Leicester for the 2018 Diwali light switch on.

Tributes left at King Power headquarters in Bangkok

Nick Smith

BBC News Online

Flowers and signed shirts have been left outside King Power's headquarters in Bangkok, Thailand.

A message on one of the shirts read: "Khun Vichai, you made the impossible, possible.

"Thank you for everything you have done for my club, my City."

Mum's plea to missing son

A CCTV image of a missing Coalville man has been released by police hoping to find him.

Fraser Smith was last seen at home on Friday at around 9:30 in the morning.

Copyright: Leicestershire Police

It's so far known that the 21-year-old visited the ASDA store on Ashby Road at around 15:00 on the Friday. It's thought he might have a red mountain bike with him.

Fraser's mum has pleaded for her son to return home - she said: "Fraser we miss you, you've not done anything wrong, please come home or call me, Marley your dog misses you and needs you as do we all."

Severe disruption: A46 Leicestershire westbound

BBC News Travel

A46 Leicestershire westbound severe disruption, from A6 Loughborough Road to A5630.

A46 Leicestershire - One lane closed and slow traffic on A46 westbound from the A6 Loughborough Road junction in Wanlip to the A5630 junction in Anstey, because of a broken down vehicle.

To report traffic and travel incidents dial 0330 123 0184 at any time

Foxes players pay respects to club owner

The crowd outside King Power Stadium fell silent as Leicester City players arrived to pay their respects to the clubs owner Vichai Srivaddhanaprabha.

Motorcyclist killed in crash named

A motorcyclist, killed in a crash in Middleton last weekend, has been named as 39-year-old Leslie Upton from Cheadle.

Mr Upton was driving near the Rising Sun pub on the B5035 when his bike left the road on a bend and crashed into trees.

The air ambulance was called but he was pronounced dead at the scene.