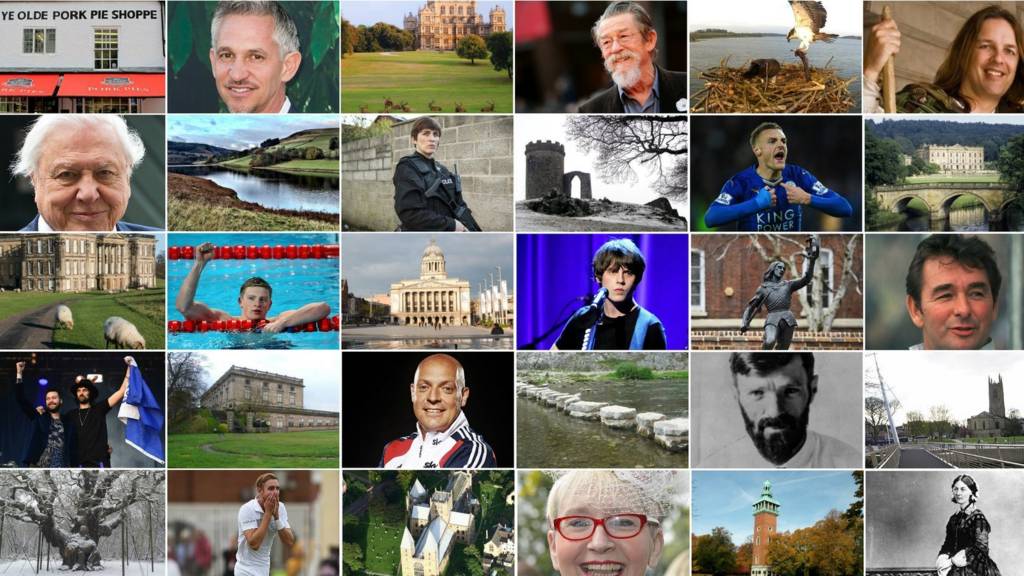 Severe disruption: A606 Nottinghamshire both ways

BBC News Travel

A606 Nottinghamshire both ways severe disruption, from A52 to Lenton Avenue.

A606 Nottinghamshire - A606 Melton Road in Tollerton closed in both directions from Wheatcroft Island to the Lenton Avenue junction, because of a vehicle striking railway bridge.

To report traffic and travel incidents dial 0330 123 0184 at any time

By Ian Stringer

BBC Radio Leicester

Our live coverage across the day

East Midlands Live has now finished for the day but some updates may still continue to appear on this page.

Full live coverage will resume at 08:00 on Friday.

Marriage costs going up in county

Kit Sandeman

Local Democracy Reporter

The cost of civil ceremonies is set to be increased slightly for people in Nottinghamshire.

The price of a marriage at a venue other than a register office will go up by £25 in the week and £30 at the weekend, between now and 2020/2021.

It means from April 2020, a mid-week wedding or civil partnership at an approved location will cost £410 (up from £385) or £450 at the weekend (up from £420).

The cost of a civil funeral or memorial service will also go up, from £175 now to £185 in 2021. There will be no change to the price of individual citizenship, which stays at £115.

The price of a basic wedding at a register office will change from £125 in the week or £150 at weekends to £130 and £160 respectively.

Changes for 2019/20 were approved last year, but the council has now proposed further increases for some services for 2020/21.

By Owen Phillips

BBC Sport

New date for Leicester v Southampton match

Leicester City's Carabao Cup match against Southampton has been rescheduled for Tuesday 27 November.

The fourth round tie had been due to take place on Tuesday but was cancelled following the helicopter crash that killed the Leicester chairman.

The match will kick off at 19:45 at the King Power Stadium. The club said all tickets purchased for the original fixture will be valid for the rescheduled date.

Appeal for Vichai flag at Cardiff match

A printing company in Leicester is hoping to raise £2,500 to cover the cost of a huge flag to be taken to the Leicester City game in Cardiff at the weekend.

The plan is for the 20m x 15m Thailand flag to be passed around the whole of Cardiff City Stadium, including by home fans, as a tribute to the chairman Vichai Srivaddhanaprabha.

Printvision is also hoping to raise enough money for 15 smaller flags to be held by travelling Foxes fans.

Ash Patel said: "Cardiff City's owner has asked whether we can make a giant version, which could surf across the ground before kick off. This will be poignant and we're desperate for it to happen.

"If we get over the £2,500 then the rest of the money will go to The Foxes Foundation."

Wildlife 'estate agents' in Beeston

If you're looking to buy a house you go to an estate agent. Well you can now do the same for a wildlife house.

Polluted pond sends fish into 'distress'

The Environment Agency has been responding to reports of "hundreds of carp in distress" at a pond in Leicester.

Copyright: Environment Agency

Pollution was found to be entering water at Braunstone Park but it has now stopped. The Environment Agency said it's working with Severn Trent Water to find the source.

Pumps have been used to add oxygen to the water.

Women benefit from community project

A 12-month project aimed at helping women in Leicester has now ended.

The government's Building A Stronger Britain programme was held at the Shama Centre in the Highfields area.

The scheme allowed women from communities across the city to get involved in classes teaching cookery, jewellery making and computer skills. The idea was for people of different faiths, countries and cultures to mix and make friends.

Jemma (left) went to the Shama Centre after being a victim of domestic abuse.

She told the BBC: "When I came here I was quite reluctant to open up or talk. For years I've just not socialised, I've kept quiet and not really gone out anywhere."

She took a course on making friends with people from different religions.

She said: "Coming here... has been a massive step."

Man with 'potentially life-altering' injuries after crash

A 47-year-old van driver, who was involved in a crash on the Kimberley bypass yesterday, remains in hospital with serious injuries.

Police have said his injuries are not life-threatening but potentially life-altering.

Emergency services were called to the crash between a van and a lorry on the A610 just before 15:00.

The 40-year-old lorry driver was arrested on suspicion of causing grievous bodily harm with intent and on suspicion of driving while under the influence of drugs. He's since been released on bail.

Meat retailer collapse puts jobs at risk

Crawshaws has gone into administration putting up to 600 jobs at risk.

The meat retailer has more than 50 stores including in Chesterfield, Worksop, Mansfield, Retford, Derby, Loughborough and Leicester.

The company said it did not have "sufficient cash resources" to carry out a restructuring after it failed to raise funds from investors.

Earlier this month, the retailer said it was attempting to raise equity to restore growth and profitability.

Boy thanks ambulance staff with cakes

How thoughtful - this little boy took cakes to ambulance workers following the death of Riley Jake Jackson.

The six-year-old boy died after a house fire in Ilkeston last Friday.

Young Foxes fan honours chairman with song

A young singer from Leicester, who previously appeared on TV show The Voice, has written a song in tribute to Vichai Srivaddhanaprabha.

Kade Smith has been a fan of Leicester City since he was six and even met the owner at one point.

He said any money he makes from his song 5,000-1 will go to the Foxes Foundation charity.