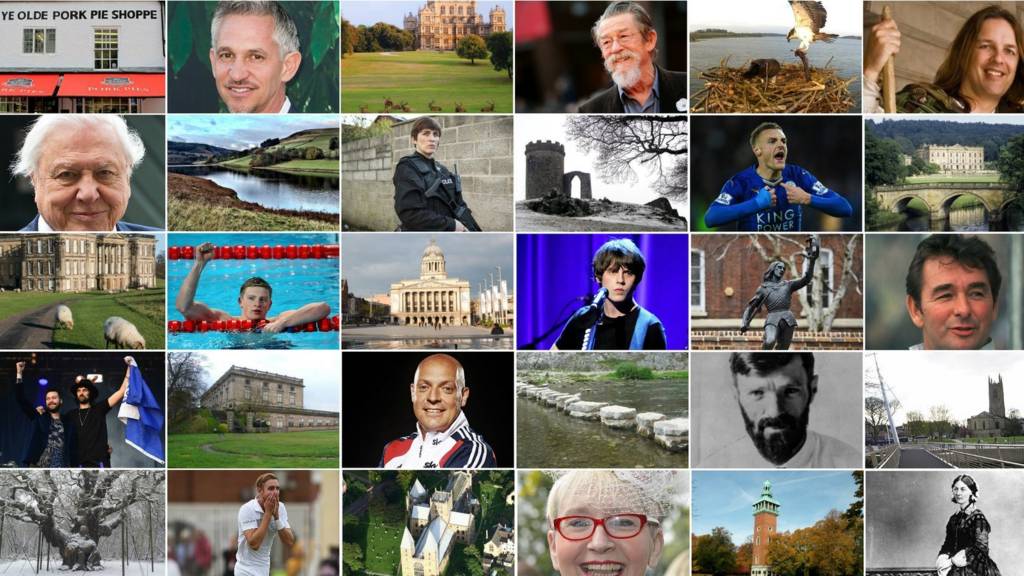 By Amy Woodfield

BBC News, East Midlands

Nottinghamshire has one of lowest rate for second doses

Hugh Casswell

Political reporter, BBC Radio Nottingham

BBC analysis shows Nottinghamshire has one of the lowest rates in England of people who've had both doses of a coronavirus vaccine.

In the area covered by the Nottingham and Nottinghamshire Clinical Commissioning Group (CCG), 9% of over-16s have had both jabs as of last Sunday. That's the sixth lowest of any CCG in England.

For comparison, West Lancashire has fully vaccinated 22% of adults.

This isn't unexpected though because Nottinghamshire's vaccination programme got off to a slow start for first doses and then caught up, so this looks like the knock-on effect of that.

The Nottingham and Nottinghamshire CCG confirmed the numbers were to be expected following the slightly later start.

It urged people who have had their first vaccine to make sure they attend for their second dose.

A spokeswoman added: "The second dose acts as a 'booster' jab to enhance immunity to the virus and offer a greater protection against infection.

"While a single dose of the vaccine does provide a good level of protection from the effects of Covid-19, the second dose is very important to ensure the strongest possible protection."

Missing boy, 11, found safe and well

The family of an 11-year-old boy who was reported missing from his Leicestershire home on Wednesday has been found safe and well, police have said.

'Enormous variation' in Covid cases in Nottinghamshire

There is an "enormous variation" in the number of Covid-19 cases across Nottinghamshire, the county's head of public health has said.

Jonathan Gribbin said the overall picture across the county was positive, and added: "Taking the county as a whole, the rate of infection is 34 people per 100,000, with most districts and boroughs having slightly lower rates than a week ago.

"But we see an enormous amount of variation across Nottinghamshire county.

"Rushcliffe now has a rate of 5.9 per 100,000, up to Mansfield which has a rate of 98.9 per 100,000."

Mr Gribbin said about half of the positive cases were under 18, with many of secondary school age, and the other half of positive cases were from people of working age.

He added: "There is no part of the community that should see itself as exempt from the restrictions.

"Continue with all those rules and restrictions."

He emphasised that mixing with households must be limited to six people, and outdoors, and asked people to make regular asymptomatic testing part of people's weekly routines.

Teens spotted on River Trent with air rifle

Police were called after reports of boys in a rubber dinghy on the River Trent with an air rifle earlier this week.

Nottinghamshire Police said they received calls "from concerned members of the public" about two teenagers shooting at wildlife on the river in Newark on Wednesday morning.

The force said they were detained until their parents collected them.

Copyright: Nottinghamshire Police

The force added: "Both teenagers have been interviewed under caution in relation to firearms and wildlife offences.

"Enquiries are continuing to establish the full circumstances and we will look to take positive action against the individuals."

PC Archie Fogg, said: "Wildlife offences are a priority in Newark. As such, a number of officers were quickly in the area detaining the individuals responsible."

Crews battled to stop pallet fire spreading to building

Fire crews spent four hours putting out a fire involving 100 wooden pallets and a large container in Sandiacre yesterday evening.

Firefighters managed to stop the blaze spreading to a nearby industrial building in Mark Street after it was reported at about 17:15.

Copyright: Nottinghamshire Fire and Rescue Service

The smoke flume from the blaze could be seen across Sandiacre and Stapleford.

Nottinghamshire Fire and Rescue Service said the cause of the fire was yet to be determined.

Copyright: Nottinghamshire Fire and Rescue Service

Fine and dry day expected after frosty start

Today sounds like a good day to be out and about as the weather is set to be a fine and dry, with sunny spells and a light breeze.

After a chilly and frosty start, temperatures are expected to reach highs of 11C, with cloud building in the afternoon.

Tonight will be cold again with mist and fog patches, light winds, and a frost as temperatures fall to -2C.