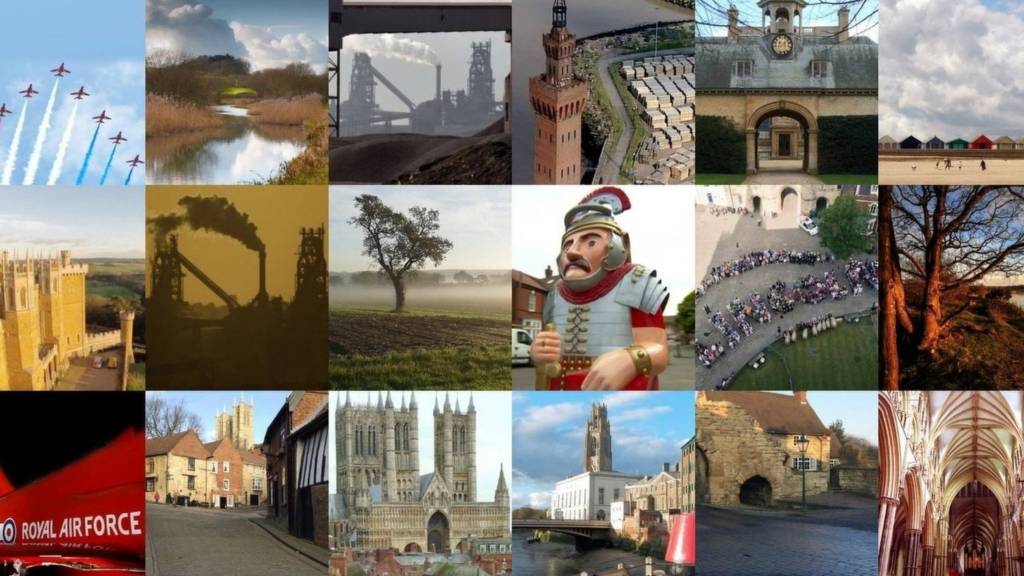 Lincolnshire breaking news: Latest updates
Five things we've learned today

Hope Bolger

BBC Local Live, Lincolnshire

Well, that's it from me today. We'll be back on Monday morning with more news, sport, weather and travel.

For now though, I'll leave you with five things we've learned today:

Have a good weekend.

Community give back this Christmas

Harry Parkhill

BBC Local Live, Lincolnshire

Hundreds of Santa sacks full of gifts are being delivered to struggling families in Lincoln.

150 volunteers have spent the week gathering donations and wrapping presents.

So far the team at Bridge Church have wrapped over 1,000 presents, made 501 sacks and 330 food hampers to give out in the community.

EMAS on hand for party-goers this weekend

Martin Slack

BBC Local Live, Lincolnshire

East Midlands Ambulance Service is setting up a treatment tent in Lincoln city centre tonight to deal with an expected influx of patients with minor injuries.

Clubs and pubs are likely to be exceptionally busy this weekend and next, as revellers head out for Christmas celebrations.

The team will be setting up near the Stonebow.

Harry Parkhill

BBC Local Live, Lincolnshire

When you think of graffiti, you probably think of spray paint daubed over buildings and walls.

Well it turns out that Lincoln Cathedral has quite a lot of graffiti, but don't worry, it's medieval!

Now volunteers are needed to help scour the building for ancient inscriptions and catalogue them.

The Lincoln Cathedral Connected Project is offering people training to learn basic archaeological recording techniques.

Quote Message: We have discovered some fascinating graffiti over the last few years. I'm pleased to be able to share this opportunity with the public to find more hidden treasures." from Cathedral Connected Project

Want to get involved? Just send the team an email!

Watch: The weather this weekend

Abbie Dewhurst

Weather Presenter, BBC Look North

Brisk northerly winds will bring showers and sunny spells, these showers wintry, especially over hills, but showers becoming confined to coastal areas later.

Feeling chilly, but temperatures will be slightly higher near the coast with stronger winds.

Unsung hero award announced this weekend

A North Lincolnshire man who won the BBC Yorkshire and Lincolnshire unsung hero award will find out if he's won the national award this weekend.

Stuart Usher from Messingham has been recognised for his work running a martial arts class for children.

Liz Brown explains why she nominated him for the award.

You can see who wins the national unsung hero award on Sunday on BBC One from 17:00.

This afternoon's headlines

Charlotte Wright

BBC Radio Lincolnshire

Our top stories this afternoon from our Lincolnshire newsroom:

Rob Makepeace

BBC Radio Lincolnshire sport

You might've heard of a new book called Impvasion: On the Road with Lincoln City.

It's the work of Roger Bates, who's a director at the club.

The book follows the story of fans following the Imps around the country.

It seems our boys have been out signing copies...

Hoax bomb pair spared jail

Charlotte Wright

BBC Radio Lincolnshire

Two men who tried to put a hoax bomb on a Grantham street have been spared jail.

The men claimed the incident, in October last year, was a 'scary prank.'

Robert Kwa, who's 35, and 63-year-old Stephen Wells pleaded guilty to attempting to place an incendiary device on Thorneydene Gardens.

Lincoln Crown Court heard how Kwa drove Wells and another man into Grantham.

During the journey he heard them talking about a plan to attend a party and, as a joke, leave a bag containing petrol.

The device didn't go off but both men admitted they wanted people to believe that it would.

Kwa, from Duke Street in Derbyshire, was handed a five month prison sentence, suspended for 18 months and 100 hours community work.

Wells, from Coleridge Gardens in Lincoln, was given four months imprisonment - also suspended for 18 months - and must also obey a home curfew.

We always get some fantastic shots of lovely Lincolnshire from our BBC Weather Watchers.

Thank you to Lincolnshire John for this cracker of last night's sunset.

Copyright: Lincolnshire John

Farmers warn new administration fees will affect business

Paul Murphy

BBC Look North

Livestock farmers in East Yorkshire and Lincolnshire say huge increases in administration charges imposed by the Environment Agency could threaten their livelihood.

The amount they will have to pay for a permit to set up some pig and poultry farms is set to double to more than £7,000.

The National Farmers' Union (NFU) say the proposals could see costs spiral and prevent the industry from expanding and are urging a re-think.

Thieves target hospice shop

Charlotte Wright

BBC Radio Lincolnshire

The chief executive of St Barnabas Hospice has tweeted saying one of their shops was broken into:

Getting colder as we head into the afternoon.

Reaction to Grantham A&E night closure

Rod Whiting

BBC Radio Lincolnshire

It's been decided that the accident and emergency department at Grantham hospital is to remain closed overnight.

The hospital trust board said last month it was minded to reopen the night time service, after a successful drive to recruit more doctors.

But, in a highly charged meeting this morning, the board voted to keep it shut during the night.

Grantham councillor Ray Wootten says patients have been let down...

Quote Message: The public have a right to be angry today." from Grantham councillor Ray Wootten

The trust's chief executive Jan Sobieraj said the board was following the recommendation of an independent body of clinicians, which scrutinised the situation in Grantham.

Lincoln set to be 'child friendly' city

Hope Bolger

BBC Local Live, Lincolnshire

Lincoln has applied for international status to be recognised as one of the best places in the world to be a child.

UNICEF has highlighted Lincoln as a city where good work is being done to tackle the issues faced by young people.

The city is currently bidding to become a Child Friendly City, as recognised by the United Nations Children's Agency.

That means protecting a number of rights, including a child's right to education, health and to influence decisions made in their community.

Controversial plans to build turbines on WW1 battleground

Controversial plans to build eleven wind turbines on a battlefield in France have generated anger among campaigners here in Lincolnshire.

The battlefield in question is the site of the Battle of Loos in World War One that resulted in the death of more than 350 soldiers from the Lincolnshire Regiment.

Campaigners including the Commonwealth War Graves Commission say the area should be treated as a war grave and not developed.

Arrests following £500k cannabis raids

Police have arrested three men after cannabis plants with a street value of around £500,000 were found in three houses.

The plants were recovered by Nottinghamshire Police from properties in West Bridgford, Wollaton and Sleaford in Lincolnshire.

One man, aged 30, has been charged with the production of cannabis.

Police said two other men, aged 26 and 57, have been released pending further investigation.

Traffic and travel: Burst water main in Gainsborough

Summer Hill in Gainsborough is closed in both directions due to a burst water main.

Breaking

Grantham A&E to remain closed overnight

Rod Whiting

BBC Radio Lincolnshire

Grantham A&E is to remain closed overnight, the hospitals' trust has decided.

Last month the United Lincolnshire Hospitals Trust said it was considering reopening the unit at night, after it successfully recruited more doctors.

But, following intervention by NHS Improvement, it has decided to keep it closed.

The unit closed overnight in August 2016.