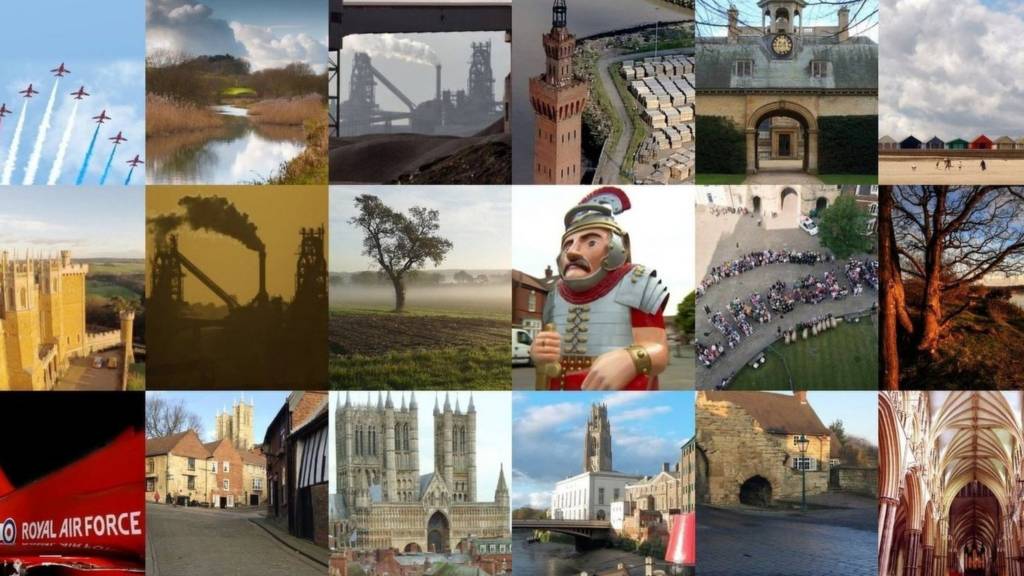 Lincolnshire breaking news: Latest updates
Summary
Lincolnshire Police release names of drink drivers
Live updates on Friday 29 December 2017
Severe accident: A1031 Lincolnshire both ways
BBC News Travel
A1031 Lincolnshire both ways severe accident, between B1201 Fen Lane and Grainsby Lane.
A1031 Lincolnshire - A1031 Fen Lane in North Cotes closed in both directions between the B1201 Fen Lane junction and the Grainsby Lane junction, because of an accident.
To report traffic and travel incidents dial 0330 123 0184 at any time
League One Southend United sign Harry Lennon from Charlton and Sam Mantom from Scunthorpe for undisclosed fees.
Read more
League One Peterborough United sign Grimsby Town forward Siriki Dembele on a three-year deal for an undisclosed fee.
Read more
Our top stories from across Lincolnshire today include:
Weather: A sunny evening ahead
It will remain fine with sunshine this evening, giving way to some long clear spells overnight.
Turning fairly cool once again with just a gentle breeze:
Watch: The Lincolnshire Show in 60 seconds
Whether you were one of the 60,000 people at the 2018 Lincolnshire Show or not, here's a recap of the 134th show:
Dispersal order in place in Mablethorpe
Police officers on the Lincolnshire coast say a dispersal order will be in place over the weekend in Mablethorpe town centre:
Council staff overpaid by £1.7m
Lincolnshire County Council staff who've been overpaid in error may be told they can keep the money.
Salary overpayments totalling £1.7m were discovered at the council.
The mistakes happened after private contractor Serco took over payroll - and more than £1m has so far been recovered.
Where the overpayments are "relatively insignificant" staff will not be asked to give the money back.
Sebbie Barnes, from the county council, says Serco will pay for the mistake not the council.
House of Fraser to close Lincoln and Grimsby stores
The House of Fraser stores in Grimsby and Lincoln are to close, it's been confirmed.
Creditors have approved a rescue deal for the department store but the move means the company will press ahead and close 31 of its stores.
About 280 jobs will be lost over both sites, it's thought.
Man given criminal behaviour order for begging in Lincoln
A 46-year-old man has been told he could face jail if he continues street begging in Lincoln.
Eamonn Walsh has been handed a criminal behaviour order lasting three years which bans him from asking for money within a designated zone.
It follows numerous charges of begging in Lincoln, particularly in the Bailgate area.
Evidence suggests that some beggars claiming to be homeless actually have a home and Lincolnshire Police say this is the case for Mr Walsh.
Sgt Jon Mellor, from the City Centre Street Policing Team, says the issue of people who are not homeless begging will not go away while well-meaning people continue give on the street.
This diverts money from those vulnerable people who really need it and leads to more and more begging which can be persuasive, aggressive and intimidating."
Plans for new hotel in Sleaford under scrutiny
Plans have been put forward for a hotel and restaurant in Sleaford.
The Local Democracy Reporting Service says the 21-bed hotel will be on Sleaford Enterprise Park.
The developer, Melbourne Holding Limited, said it would meet the needs of growing tourism and business in the area.
Police officers praised for 'courage' over arrest
Six police officers who were assaulted last night in Grimsby while arresting and detaining a driver who failed to stop have been praised for their "bravery and skill".
Three officers were injured while in the process of arresting the man and a further three officers were assaulted while he was in custody.
They suffered bruises, scratches and shoulder, leg and hand injuries.
The suspect was arrested on suspicion of failing to stop, dangerous driving, failure to provide a roadside breath test and assaulting a police officer.
Ch Supt Darren Wildbore, from Humberside Police, said he wanted to commend the officers involved for their courage:
Assaults on our officers throughout the course of their work is unacceptable and we will not stand for it. We are here to protect and serve our communities."
Grimsby Town sign striker Jordan Cook on a two-year contract following his release by Luton Town
Read more
Coastal residents urged to sign up for flood alerts
About 80% of residents on the Lincolnshire coast who are at risk of flooding aren't signed up to receive warnings, the Environment Agency has warned.
The free alerts provide vital information and aim to give enough time to prepare for flooding, but people aren't taking advantage of the service, the agency said.
Thousands of residents in homes and static caravans along the Lincolnshire coast haven't even registered with its scheme.
Local residents can sign up online, or by calling 0345 988 1188, the agency said.
Lincoln lecturer calls for an end to 'fast fashion'
A lecturer at the University of Lincoln is calling for an end to the so-called "fast fashion" culture.
Fashion expert Victoria Bellandini says shoppers are putting the environment at risk by throwing out cheap clothes which are worn only a few times.
Her comments come as it's been announced MPs will investigate the rise of cheap, disposable clothes and their impact on the environment.
The "fast fashion" phenomenon - cheap clothing with a quick turnover which encourages people to keep buying - has come under fire over its environmental impact, including water pollution, the use of toxic chemicals and textile waste.
We actually see clothes as part of this insatiable appetite for newness. We're changing ourselves all the time."
Special exhibition to celebrate Lincoln City
A special exhibition covering Lincoln City's last two years is opening at The Collection in the city.
The Journey - a Celebration of Lincoln City FC 2016-18 runs from Saturday 23 June until Sunday 22 July.
It charts the Imps' two historic seasons including the management of the Cowley brothers, the FA Cup run and winning the Checkatrade Trophy at Wembley.
Fans will also have the opportunity to see the trophy for the first two weeks of the exhibition.
Weather: Dry and sunny afternoon
Plenty of dry and sunny weather continuing into this afternoon and mostly light winds.
Some patchy cloud will appear at times.
Arthur Collins's younger brother admits possessing weapons and their parents deny a drugs charge.
Read more