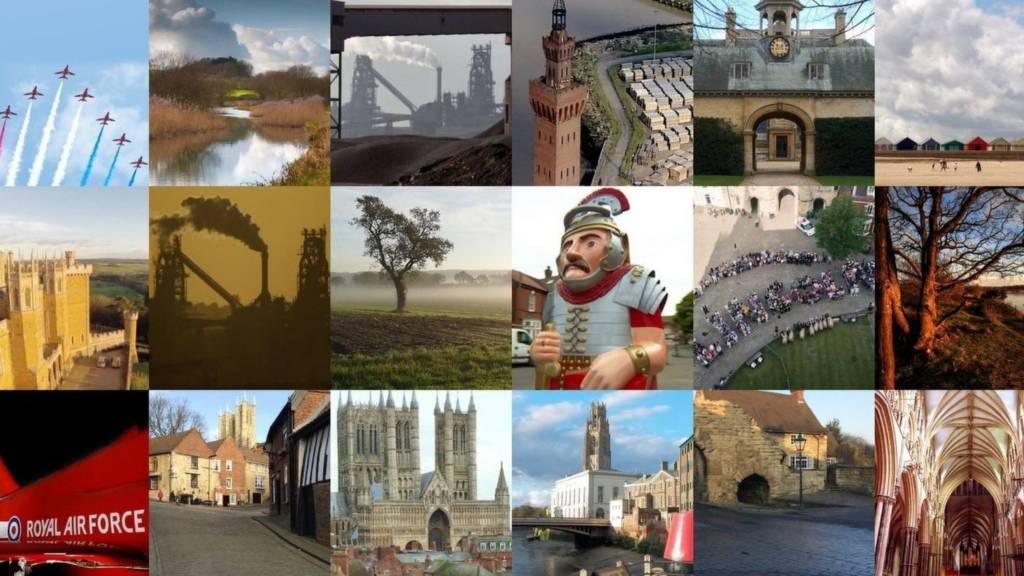 Lincolnshire breaking news: Latest updates
Our top stories in Lincolnshire today include:

Watch: Peter Levy with tonight's headlines

Watch the full stories on BBC One at 18:30.

BBC Weather Watchers: Orange skies over Lincolnshire

Our BBC Weather Watchers never fail to let us down.

Cracking shot from Ar in Walesby:

Watch: Tonight's weather forecast

Dry this evening and overnight with some clear spells. A touch of frost, especially across Lincolshire where temperatures could drop below freezing.

Lincoln leisure centre to open on Monday

Despite a number of objections, plans have pressed on for the £1.5m revamp of the Birchwood Leisure Centre in Lincoln.

And this news just in - it'll open on Monday.

A new, upgraded CCTV system is up and running in Lincoln.

The council has invested in 300 new, high definition cameras, which it says will save the authority money in the long run.

Councillors discuss cutting number of parking permits

City of Lincoln councillors are meeting to discuss how many parking permits houses under the residents parking scheme should have.

Currently each home can have three permits, but it's been proposed to reduce that to two.

It follows an increase in the number of complaints from residents who are struggling to find parking and also from responses gathered in a survey in which most people say they would support the change.

The issue will be decided on at a council meeting on Monday 26 February.

Your afternoon weather forecast

Looking like a dry afternoon with sunny spells continuing though turning hazy at times, along with a south west breeze.

Maximum temperature of 9C (48F).

Man denies stealing memorial fund money

A man's appeared at Lincoln Crown Court and denied charges of fraud, following an allegation that he stole money which had been donated in memory of his late brother.

Ford Anthony North, who's 25 and from Chauntry Road, Alford pleaded not guilty.

His brother Chase Tate died just over a year ago after being hit by a vehicle

The money was intended to buy a plaque in his memory.

Mr North's trial is due to start in July.

Revamp at railway station

Work's under way to revamp Lincoln Central railway station's coffee shop, waiting room and toilets.

Quote Message: There will be no changes to train services while the work is going on from Sarah Turner General Manager at East Midlands Trains

It's part of a wider £2m project which has seen other improvements including a new cycle hub and station forecourt.

The work's expected to be finished in the summer.

Walk with the Baron for Brain Injury

Now you may have heard of the Andy Nicholson aka the Brain Damaged Baron.

Copyright: The Brain Damaged Baron

Andy, from Lincoln, suffered a serious brain injury after falling 20 feet on a building site in Germany.

He was lucky to live.

Andy now blogs to raise awareness of brain injuries and help others in similar positions - he's attracted followers across the world.

For his next venture he's urging people to get their boots to walk a marathon for charity - at the same time as him!

Quote Message: The early feedback has been astonishing. Small groups all over the place are springing up in support" from Andy Nicholson The Brain Damaged Baron

The 26 miles walk - to Leadenham and back - is taking place on 1 July.

He's aiming to raise at least £1,000 for Headway.