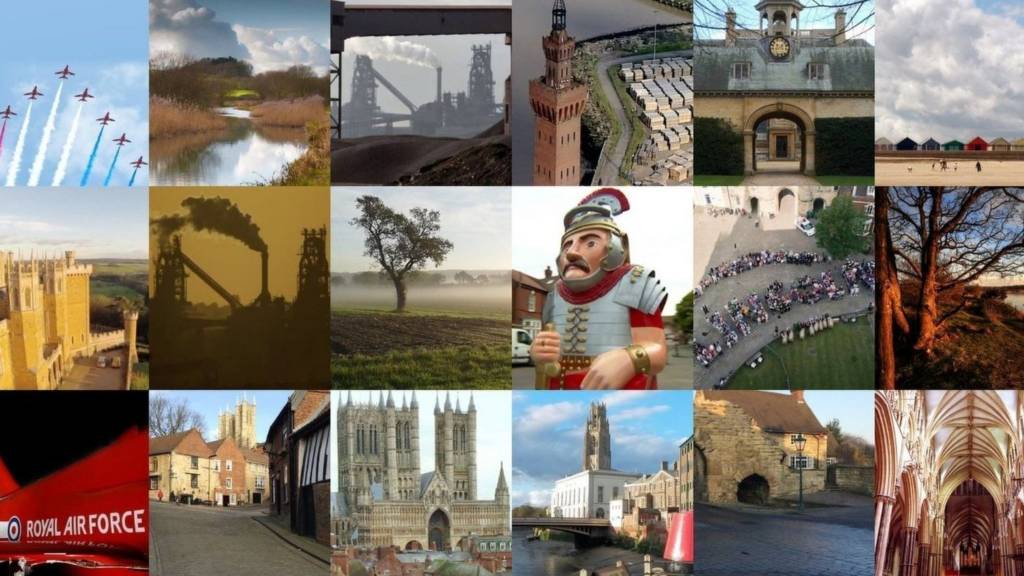 Lincolnshire breaking news: Latest updates
The top stories across Lincolnshire today include:

Updates on breaking news will continue through the weekend.

Weather: Dry evening ahead

It will remain dry through tonight with some cloud at times but there will be some clear periods as well.

Rather warm.

'Unprecedented amount of call-outs' for fire services

Four crews from Lincolnshire Fire and Rescue have been at the scene of another blaze in Lincoln today.

They've been tackling a grass fire at Hartsholme Country Park.

The service is warning people to take care ahead of another dry weekend.

Quote Message: We have had an unprecedented amount of call-outs to fires in out-door spaces and we are urging people to take extra care with another dry weekend coming up. Lit cigarettes, barbecues, campfires and even glass can all be incredibly dangerous when the conditions are as hot and dry as this." from Lee Marsh Lincolnshire Fire and Rescue

Sport: Scunthorpe United sign Steven Humphrys

Scunthorpe United have signed Fulham striker Steven Humphrys on a season-long loan.

The 20-year-old was on loan at Rochdale in the second half of last season, making 18 appearances scoring three goals, including once against Tottenham in the FA Cup.

He could be available to face Winterton Rangers tomorrow in the Iron's first pre-season friendly.

Polish lifeguard saves Poles swept out to sea

Three people have been rescued by lifeguards in Skegness after being swept out to sea on an inflatable.

The three, which included a child, were dragged 100 metres out to sea at 10:30 yesterday morning.

The group were shouting for help in Polish, but most of the lifeguards couldn't understand them.

Only Janusz Burda (pictured), a lifeguard who had come to work for the RNLI from Poland, understood their calls and put them at ease before towing the three back to safety on inflatables.

Quote Message: We are incredibly fortunate to have Janusz on our team as he was able to communicate with the casualties, which really helped the situation by keeping them calm." from Arun Gray Lifeguard Supervisor

Victorian chocolate goes up for sale

Its just a few weeks since 103-year-old chocolate bars fetched over £3,000 at auction in Scunthorpe.

Now a lady from London has contacted the auction house that sold it to say she has even older chocolate!

Copyright: Eddisons CJM Auction

So next Tuesday a 118-year-old block of chocolate that was sent by Queen Victoria to one of her soldiers fighting in the Boer War in South Africa is to go under the hammer.

Copyright: Eddisons CJM Auction

Paul Cooper, the auctioneer at Eddisons CJM says it was part of a gift sent by Queen Victoria to cheer up her soldiers during the Boer War in 1899.

It's thought it will fetch about £200-£300.

Six speeders caught by schoolkids

You may be used to cursing under your breath at the sight of speed cameras at the side of the road, but hopefully not at these youngsters:

Students at New Leake Primary School, near Boston, have been working with police to highlight the need for safer driving.

The school is on a long straight road, where police say drivers often break the speed limit.

School kids armed with speed guns pulled over six drivers, with the help of police officers, who were exceeding the speed limit.

Protesters hand over 60,000 petition to No10

Campaigners who want Grantham's A&E to reopen overnight have handed in a petition to Downing Street against the downgrading of the unit.

A&E services were suspended overnight in the town two years ago.

The group have the support of Labour Party members and the Conservative MP for Grantham and Stamford.

The petition attracted 60,000 signatures.

Firefighters return from 'apocalyptic' moorland fires

A Lincolnshire firefighter who's returned from tackling moorland blazes has described the scene as "apocalyptic".

Copyright: Lancashire Fire and Rescue

Fire crews from Lincolnshire have returned home after being drafted in to help tackle wildfires near Bolton and in Greater Manchester.

The teams from Lincoln and Kirton were stood down yesterday after operations there were scaled back.

Firefighter Lee Marsh said he'd never seen anything like it.

Quote Message: The scene of it was apocalyptic, I've never seen of that vast scale. But we were fortunate that Cumbria sent an asset which was just ideal for that job, it has a massive tank of water on it but a small pump that led to very small manageable hoses. So the lads were able to go out a hundred metres or more from the pump." from Lee Marsh Lincolnshire Fire and Rescue

'Much loved' cockatiels stolen in burglary

Two large grey cockatiels and a six-foot-tall gold cage have been stolen from a house in Louth.

Police say a large vehicle must have been involved to take the large cage.

The burglary happened on Scrub Lane on June 23.

Police officers said the birds were "much loved" family pets.