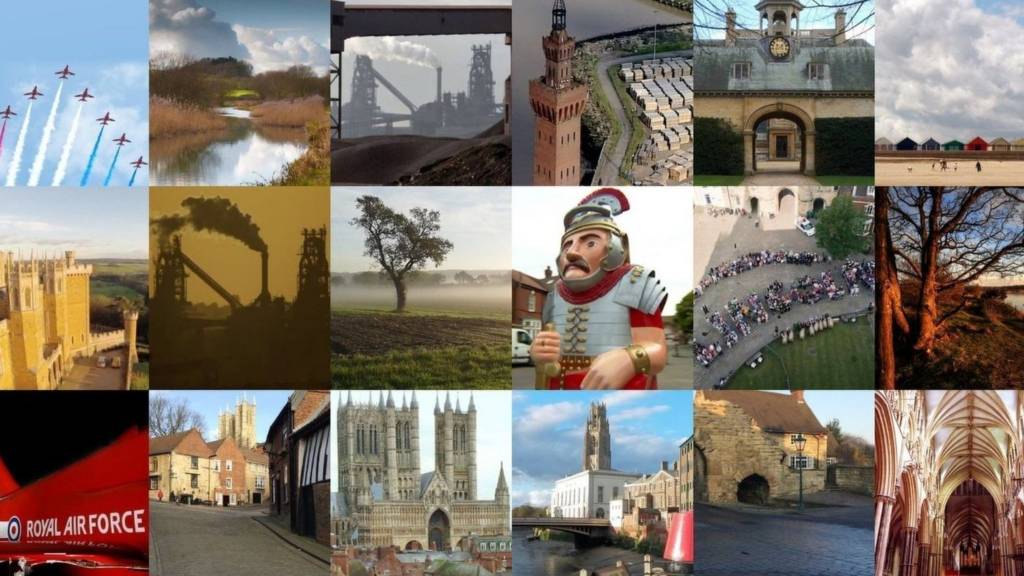 Lincolnshire breaking news: Latest updates
Mausoleum opens doors this weekend

A mausoleum is opening its doors to more than just the undead this weekend, as part of a history initiative.

Copyright: The Mausoleum Trust

The Johnson mausoleum in Spalding cemetery (pictured) is rarely opened to the public but will be open this weekend as part of a Heritage Open Days scheme.

More than 150 of Lincolnshire's historic sites and hidden gems are also taking part.

Quote Message: This is a fantastic opportunity for anyone with an interest in Spalding's past to gain a rare insight into how life and traditions were in the town almost 200 years ago. from Cllr Elizabeth Sneath Organiser

'No plans' to change overnight A&E closure

Health bosses say there are still "no plans" to reopen Grantham's A&E overnight, despite an ongoing campaign.

But bosses at a meeting of the United Lincolnshire Hospital Trust said that the hospital still has a "strong place" in the trust, according to the Local Democracy Reporting service.

The trust said it's working hard to make Grantham an important part of the trust's service.

A recent trial chose Grantham as the hub for a specialist bone care service.

Quote Message: It's an important hospital for the local population as well as Lincolnshire. We want to build up the work of that hospital particularly around elected care, and around planned care. from Jan Sobieraj Chief Executive of United Lincolnshire Hospitals Trust

Grimsby shop owner pleads guilty to selling illicit tobacco

A Grimsby shop owner's been ordered to pay £1,435 in costs after 3,400 illicit cigarettes and 400g of hand-rolling tobacco were found in his shop.

Trading standards officers found the cigarettes and tobacco, some of which were fake, in incorrect packaging at International Foods on Freeman Street.

Mariwan Osman Hassan, who's 32, pleaded guilty to six offences.

Expert: Data breaches 'will continue'

Data breaches, similar to the one affecting British Airways today, will continue to happen according to a tech expert in Lincolnshire.

Peter Cooper, who publishes guides for technology developers says that data breaches like the one affecting the airline are just part of the world we live in.

British Airways is promising compensation to 380,000 people who've had their financial details compromised in the hack.

Quote Message: The simple fact is that these systems are complex and it's just going to continue. It's something people do need to be vigilant about and just accept that this is one of the small prices we pay of living in the sort of world we do. from Peter Cooper Software Developer and Technology Publisher

Plans for new homes in Immingham

Developers have submitted plans for 525 homes and 80 retirement properties in Immingham.

Copyright: Brocklseby Estate

According to the Local Democracy Reporting Service the plans by the Brocklseby Estate would see the housing development built at Highfield Farm off Stallingborough Road in the town.

A mix of housing would be provided, including two, three and four bedroom homes.

The site is allocated under the council's local plan which was unanimously adopted back in March by councillors in the region.

The developer said that the historic Highfield Farmhouse would be retained on the site, but the remaining five farm buildings would be demolished.

A decision on the proposal will be made by the council at a later date.

Three car crash closes A17

Drivers are facing delays this afternoon after a three car crash on the A17.

Emergency services have been called to the scene on the road near Fleet near Spalding.

It's not known whether anyone has been injured in the collision.

Police officer assaulted during Bourne burglary arrests

Three men have been arrested in connection with a burglary at a charity shop in Bourne during the early hours of this morning.

A helicopter and police dogs were used to help officers at the Barnardos store on Elsea Park.

One of the men was arrested for aggravated burglary, assault on police, theft of a vehicle and possession of a bladed article.

The other two men were arrested on suspicion of aggravated burglary and assaulting a police officer and aggravated burglary and assault.

'We're catching most of our burglars' - Lincs police boss

A leading Lincolnshire police officer says he's confident the force is catching most of the county's burglars, despite new figures showing 78% of house break-ins went unsolved last year.

Copyright: Lincolnshire Police

Lincolnshire's Assistant Chief Constable Shaun West insists his officers are doing all they can bring burglars to justice.

Mr West says: "It's a sad reflection of these abhorrent criminals that they are committing a series of burglaries, they are career criminals."

Quote Message: So for the one that we catch...We may not be able to prove they've done the other four in that series, but I'm confident we are catching most of our burglars." from Shaun West Assistant Chief Constable, Lincolnshire Police

Police hunt flasher in flip-flops in Horncastle

A runner exposed himself to a pair of women who were walking along an old railway path in Horncastle, police say.

The incident happened at about 11:30 on Saturday 25 August as the women were walking from the Leisure Centre and were passed by a man jogging towards Woodhall Spa.

The two women who reported it to police say they had briefly talked to the "well-spoken" man five minutes earlier.

Police say they think it will be easy to trace the man involved in what they describe as a "very unusual" incident because of his unique appearance.

He was wearing black running tights, a bright blue long-sleeved running top and he was running in flip flops.

He's described as being in his late 20s, about 5ft 10ins tall, with black hair and of slender build.

Quote Message: The track between Horncastle and Woodhall Spa is regularly used by dog walkers and I wouldn't want people to worry about walking along the track due to this one incident. Someone will recognise the description of this man. In fact, I'm hoping the person in question will contact us." from Sarah Constantine Neighbourhood Police Officer

Three homeless deaths in two months

Three people have died in the last two months while sleeping rough on the streets of Lincolnshire, according to a homeless charity.

P3, an outreach programme based in Lincoln, says three homeless people died in the last three months.

They say that it shows that rough sleeping is "harmful and dangerous".

Portraits of legendary 'Dambusters' are coming home

Portraits of the 133 airmen involved in the Dambuster raids are to be kept permanently together in Lincolnshire.

Copyright: Dan Llywelyn Hall

The portraits were painted by artist Dan Llywelyn Hall to commemorate the 75th anniversary of the legendary raid this year.

There had been plans for them to go on display at the RAF Museum near London, but Mr Llywelyn Hall says the collection will stay in Lincoln.

Donors have raised money for the upkeep of the paintings which will be displayed at the Usher Gallery in Lincoln, according to Mr Llywelyn Hall.

The famous raid set off from RAF Scampton, north of Lincoln, in May 1943 and saw bombers break two German dams with "bouncing" bombs.