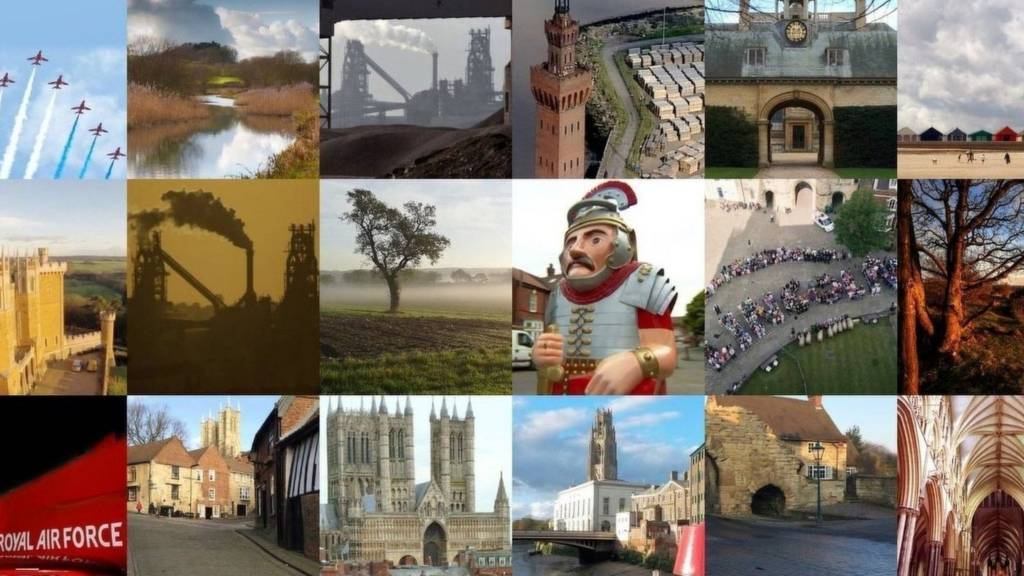 Lincolnshire breaking news: Latest updates
First Brit to walk in space to get honorary degree

A Lincolnshire astronaut, who was the first British man to walk in space, will receive an honorary degree from the University of Hull tonight.

Michael Foale, who was born in Louth, is one of the UK's most experienced astronauts and has spent more than 374 days in space, completing four space walks.

Lincoln City's 'shock' over former employee's £35k theft

Lincoln City say the club was shocked by the actions of its former general manager John Vickers.

Vickers, 48, has been jailed for 14 months after he admitted defrauding the club out of £35,000 to fund a gambling addiction.

He stole money from the football club's Paypal and Imps Birthday Lotto accounts for more than a decade.

Vickers, from London Road in Bracebridge Heath near Lincoln, held a variety of roles during his time at Sincil Bank until he left two years ago.

Quote Message: John Vickers was a trusted employee, work colleague and friend of many at Lincoln City Football Club for a number of years so the discovery of his actions was met with feelings of shock and disappointment."

Lincoln City's former general manager is jailed

John Vickers, the former general manager of Lincoln City Football Club, has been jailed for 14 months.

He admitted defrauding the club out of £35,000 to fund a gambling addiction.

The 48-year-old stole money from the football club's Paypal and Imps Birthday Lotto accounts over 11 years.

Vickers, from London Road in Bracebridge Heath near Lincoln, held a variety of roles during his time at Sincil Bank until he left two years ago.

Thousands of clocks wind up for exhibition

Criticism over £300 street light charge

Plans to charge town and parish councils in Lincolnshire hundreds of pounds to switch street lights back on have been criticised.

More than half of the county's street lights go off at midnight.

It is part of an effort by the county council to save money.

Parish and town councils are being given the option of a one-off £300 per light charge to put them back on.

If authorities are willing to wait though the cost goes down to £150.

Councillor Danny Brookes, from Skegness Town Council said: "I don't think it's right.

"Would they give us the choice of not to pay their bit of the council tax and then we can give it to the local council for them to put the lights on."

Lincolnshire County Council says it won't be switching individual lights back on and authorities will have to pay for an entire street.

The proposals will be discussed by councillors on Monday.

Animal rescue volunteers take in a silver fox

This is Dexter a two-year-old silver fox.

He was being kept as a pet, but his owners asked a vet to put him down as he was "too aggressive to be tamed".

Copyright: ARK Wildlife Park

Staff at the ARK Wildlife Park and Animal Rescue Sanctuary, in Stickney near Boston, stepped in to help.

ARK owner Jamie Mintram said: "Dexter has not been aggressive towards the keepers; he just seems a little nervous and is behaving exactly as a fox should, he is weary and scared but who can blame him?

"As with any fox, he is totally unsuitable to be kept as a household pet."

Jamie is appealing for donations towards Dexter's new enclosure and ongoing care.

Mother and son spared jail over fake clothing charges

A mother and son who sold fake luxury goods from their shop on the Lincolnshire coast have been spared jail.

Mavis Chamberlain, 78, and her 50-year-old son Darren, stored more than 2,000 items of counterfeit clothing, shoes, handbags and jewellery in the Bling store at Chapel St Leonards.

Lincoln Crown Court was told brands included Ralph Lauren, Adidas, Dior and Hugo Boss.

Both mother and son, from Fleetwood in Lancashire, admitted 20 trademark offences.

Darren Chamberlain was given a 12-month jail term, suspended for two years.

Mavis Chamberlain was sentenced to a six-month community order.

Both must obey a nightly curfew.

Hospital glitch sees woman get 26 identical letters

A Lincolnshire woman has spoken of her bewilderment after receiving a large bundle of identical letters from one of the county's hospital.

A total of 26 outpatient appointment cancellation letters was sent to Liz Frost, from Scopwick, near Lincoln.

Ms Frost said: "The postman must have been laughing."

A spokesperson from United Lincolnshire Hospitals Trust said: "A technical problem has resulted in duplicate letters being sent to some patients.

"This technical issue was due to an external supplier and has now been resolved."

Expansion plans for popular Lincolnshire holiday park

At least £5m is to be spent on transforming a Lincolnshire holiday park.

Tattershall Lakes Country Park is investing in new lodges, a bar and a children's splash zone.

The park is spread over 365 acres, incorporating nine lakes.

The business is owned by holiday park operator Away Resorts.

Firefighters called to Lincoln boat blaze

A boatowner's counting the cost this morning after a fire at a marina near Lincoln.

Three fire crews were called to Burton Waters marina just after midnight:

How times have changed for the police

These days the police have all sorts of fancy kit and gadgets to make the job a bit easier.

It was a very different picture in the 1950s:

Term-time holiday fines on the rise in Lincolnshire

The number of fines issued to Lincolnshire parents who have taken their children out of school during term time has tripled.

Just over 2,200 were handed out during 2017/18.

Lincolnshire County Council raised more than £87,000 in fines during this period.

Schools are allowed to fine parents when their child misses school for more than four and a half days over a six-week period.

Lincoln bypass contractor to down tools

Contractors employed by a company which called in the administrators earlier this week are expected to stop their work on the Lincoln Eastern bypass later.

Hawk Plant Limited has been carrying out earthworks.

Lincolnshire County Council says the scheme's main contractor, Galliford Try, will take over some of the work for now.

The bypass is still on track to be finished by May 2020, the authority says.