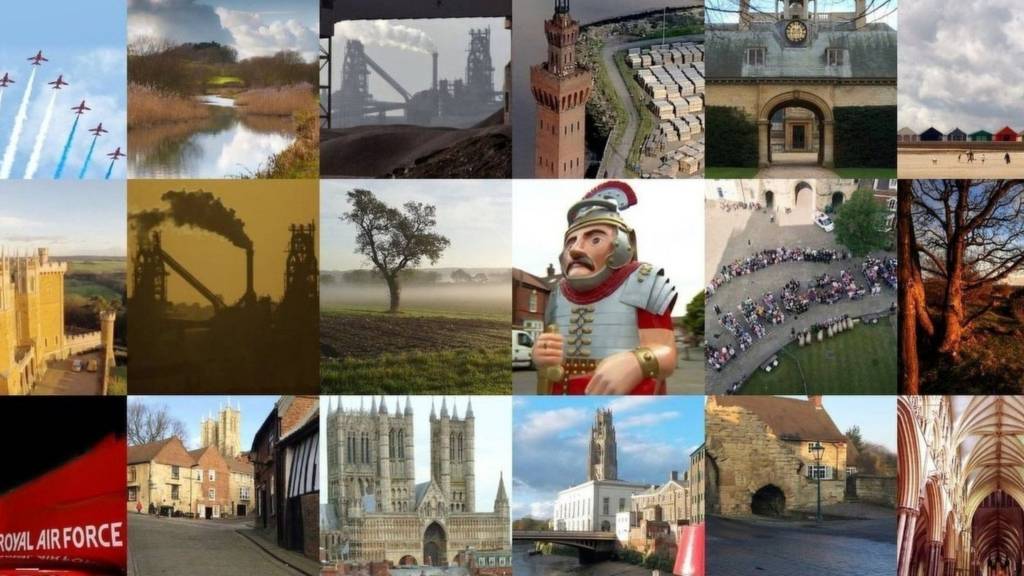 Lincolnshire breaking news: Latest updates
Health boss to step down in the summer

The Chief Executive of United Lincolnshire Hospitals Trust (ULHT) will step down at the end of June.

The trust says Jan Sobieraj, who has been in charge for four years, will retire following a major shake-up of ULHT which remains in special measures.

Interviews for a replacement are expected to take place at the end of April.

Mr Sobieraj hasn't commented on his departure.

Leicestershire trees could rebuild Notre-Dame

Belvoir Castle has pledged ancient oak trees to help rebuild the fire-damaged Notre-Dame cathedral.

The Duke of Rutland, owner of the stately home, has joined other estates across England in offering support to the rebuilding effort.

"The trees in the original roof at Notre-Dame probably started growing over 1,000 years ago," the Duke said.

"We're able to donate replacements because my great-great-grandfather had the foresight to plant trees that would only be valuable long after he died. And in turn we'll replant every tree we fell."

Steep Hill is one of the steepest!

It's thought Lincoln's Steep Hill could be the country's fourth steepest street.

Ordnance Survey says the famous hill has a gradient of 16.12 degrees.

Vale Street is Bristol the steepest at 21.81 degrees.

Lincolnshire firefighters helping tackle Newark blaze

Firefighters from Lincolnshire have joined colleagues from Nottinghamshire and Leicestershire to deal with the fire raging in Newark.

Copyright: Nottinghamshire Fire and Rescue Service

People living in the area are being advised to keep their windows and doors shut and motorists are being advised to avoid the area.

The fire on Great North Road started just before noon and involves 1,000 tonnes of metal.

Copyright: Nottinghamshire Fire and Rescue Service

The fire service is working with the police, Environment Agency, East Midlands Ambulance Service and Public Health England.

The A616 Great North Road is currently closed between the A46 roundabout and South Muskham.

1,000 tonnes of scrap involved in Newark fire

Emergency services are still dealing with a large fire at Newark.

The blaze at a scrap metal yard is causing a huge plume of black smoke which can be seen for miles around.

Nine crews were sent to the site just before midday.

It's thought around 1,000 tonnes of scrap is involved.

Nearby residents are being advised to keep doors and windows shut.

Youngsters in Lincoln try out cricket skills

It's hoped more children will be inspired to take up cricket as a result of an event in Lincoln today.

Taster sessions are being held on the lawns at the castle and cathedral.

They're tied in with the tour of the World Cup Trophy.

Scrapyard fire: Smoke seen for miles around

Fire crews are still tackling a large blaze in Newark near the A46 - smoke from which can be seen in Lincolnshire.

Copyright: Michael Tanner

Nottinghamshire Fire and Rescue has sent nine crews to the fire at a scrapyard, which involves 1,000 tonnes of metal.

People living and working in the area are being advised to keep their windows closed.

Lincolnshire businesses focus on cyber crime

Businesses in Lincolnshire are coming together to tackle cyber crime.

They're meeting police and representatives of the Federation of Small Businesses to talk about the issue at Bishop Grosseteste University.

It's hoped it will help local companies become more cyber aware.

Lincolnshire's afternoon weather forecast

It will be a dry and warm afternoon in Lincolnshire.

Here's the latest forecast:

Smoke from Newark scrapyard fire seen in Lincolnshire

Nine fire crews are tackling a blaze near Newark which involves 1,000 tonnes of metal - smoke from which can be seen in Lincolnshire.

Copyright: David Harverson

Firefighters were called to the scrapyard blaze just before 12:00 today.

Smoke can be seen for miles around.

There are no reports of any injuries.

CCTV appeal over Lincoln nightclub assault

Police are appealing for help to try to identify this man in connection with an assault outside a nightclub in Lincoln:

Copyright: Lincolnshire Police

A man was sitting on the floor outside Atmosphere nightclub at about 02:00 on 12 January when he was punched in the face, police say.

The offender is described as white, aged 40-50, with a beard, short hair and wearing a long- sleeved light coloured top and grey jeans.

Anyone who recognises the man in the CCTV image is being asked to contact police.

Woman killed in three-vehicle crash on A17

A woman has died in a crash involving three vehicles on the A17 in Lincolnshire.

A white Mercedes-Benz Sprinter van, a silver Vauxhall Combo and a black Land Rover collided near Moulton Marsh at about 20:45 last night.

Lincolnshire Police said the driver of the Vauxhall Combo, a woman in her 30s, died at the scene, while the driver of the Mercedes-Benz suffered "serious but not life-threatening" injuries.

The force has appealed for witnesses to come forward.

Howzat! Cricket at the castle (and cathedral)

Children aged between five and eight will be able to try their hand at cricket in the grounds of Lincoln Castle and cathedral later.

It's part of the All Stars Cricket Programme.

The sport's World Cup Trophy will also be on show.

Seeing lights in Lincolnshire's skies? Don't worry...

If you see some mysterious lights in the skies tonight above Lincolnshire you're being told not to be alarmed.

It's because RAF Coningsby is undertaking night flying until 01:15 tomorrow morning.

The RAF says it's a vital part of training for Typhoon pilots and apologises for any inconvenience caused.

Watch: Wednesday's weather forecast

Lisa Gallagher

Weather presenter, BBC Look North

Today will be warmer than of late with sunny periods and the odd shower.

Watch my full forecast here:

Work starts on Skegness zipwire attraction

Work is due to begin later on a new 70ft-high wire attraction in Skegness.

Altitude 44 will be a towering scaffold with obstacles which users can climb while wearing a harness.

Magna Vitae, which runs leisure facilities in East Lindsey, was given permission to build it near the seafront.