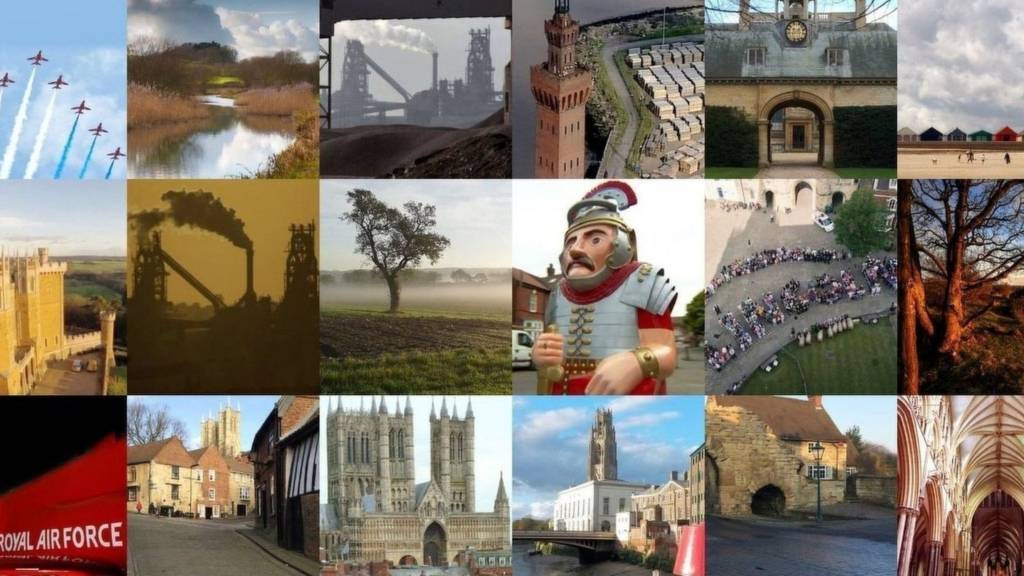 Lincolnshire breaking news: Latest updates
Lincoln boy died after window fall while reading book

A six-year-old Lincoln boy fell to his death from his bedroom window as he read a book during last summer's heatwave, an inquest has been told.

William Coy died last July at his home on Lindum Avenue in the city.

The hearing was told his bedroom window had been left open because of the hot weather and he was discovered unconscious on the concrete patio below the window by his 11-year-old sister.

A Mr Men book he had been reading was found under a bench close by, the inquest heard.

In a statement, his father Richard said William would often sit on the window sill and read or play.

The inquest was told the window had not been fitted with safety catches.

Lincolnshire Police said it believed William's parents were "very loving towards their children and it was a good family unit", and his death was not suspicious.

Recording a verdict of accidental death, coroner Richard Marshall said it was "one of the most tragic cases" he had ever dealt with.

Mr Coy said William's organs had been donated to save other lives.

Lincolnshire MP gets top Conservative party post

Boston and Skegness MP Matt Warman has been handed a top job within the Conservative party.

Officials at Downing Street have confirmed he's been made an assistant government whip.

He'll be charged with getting his fellow Conservative MPs to toe the party line.

Thief targets man, 95, as he picks up litter in Grimsby

A 95-year-old man had his rucksack stolen as he waited for a bus in Grimsby during the bank holiday weekend.

It happened on Ellis Way at about 13:00 on Saturday.

The rucksack was stolen as the elderly man, who walks with two sticks, put it down to pick up some litter.

Anyone with information about the incident is being asked to contact police.

Meet your local bobby on the bus

People in Lincolnshire will be able to meet their local bobby on a bus every week.

Bus Beat is a community service set up by Lincolnshire Police and bus operator Stagecoach East Midlands.

It involves community support officers using a local bus service rather than a police vehicle to reach rural areas on their beat:

Bus Beat operates on the InterConnect 56 Skegness to Lincoln service, covering the Wragby to Hagworthingham section.

The PCSOs who'll be travelling on the buses will be Nigel Wass and Jad MohamedBus Beat will operate at least once a week and the days and times will vary, police say.

Thousands sign up to garden waste scheme

More homes in Lincolnshire are doing their bit for the environment by signing up to a garden waste scheme.

At least 26,500 households in South Kesteven have already had their bins collected, meaning their rubbish is sent for composting.

It's hoped even more households will join in on the scheme as the year progresses.

Could Derrick become world's tallest donkey?

A donkey living at a Lincolnshire animal sanctuary could become the tallest in the world...

Derrick, who's based at the Radcliffe Donkey Sanctuary near Huttoft, is currently 5ft 7ins tall and hasn't finished growing yet, according to his owner.

The current record holder measures 5ft 8ins, is called Romulus and lives in Texas.

Owner Ross Clarke says: "He's only five and he's got a few years to grow - so fingers crossed."

Quote Message: The world record is 5ft 8ins which is about 17 hands. We've got a couple of big donkeys with his mum and dad being here and he totally eclipses them, so it might be a sign of things to come." from Ross Clarke Derrick's owner, Radcliffe Donkey Sanctuary

New subcontractor for Lincoln's Eastern Bypass

Lincolnshire County Council has appointed a new subcontractor for the earthworks contract on Lincoln's Eastern Bypass.

Copyright: Lincolnshire County Council

According to the the Local Democracy Reporting Service, Amery Construction Ltd has taken on work on the £120 million project and began today.

The Middlesex-based firm takes over from Hawk Plant Ltd, which collapsed into administration back in January.

The county council said the scheme is still on schedule to be completed by next spring.

Quote Message: Following a tender process led by Galliford Try, I'm happy to confirm that Amery Construction Ltd has been appointed as the bypass's new earthworks subcontractor and has officially started work on-site today. Over the past three months, Galliford Try has been carrying out the scheme's integral earthworks themselves. As a result, we're still on schedule for completing and opening the new road next spring." from Richard Davies Councillor

Moving exhibition remembering those killed on roads

Fifty-six pairs of shoes are on display in Lincoln Cathedral to represent the people killed on the Lincolnshire's roads last year.

The Road Safety Partnership and Churches Together in All Lincolnshire have joined together to create the tribute in the Morning Chapel.

One pair of shoes represents 11-year-old Amelia Wood who died in Manby last year.

She was struck by a wheel which came off a passing car.

The shoes will be on show for the next two weeks.

Quote Message: Each pair has been selected to represent someone who has died so they are appropriate shoes for that person. It's quite a stark and moving image. I think what this does is remind you it's people and it's families - they're people's children, parents, mothers, brothers and sisters." from Michelle Andrews from Lincoln Cathedral

Work to start on new Lincoln homeless shelter

Work is due to start today on a new homeless shelter in Lincoln.

The Nomad Centre, on St Rumbold Street, is due to open in October and will replace the current shelter on Monks Road.

The old YMCA gym (pictured) will be transformed into purpose-built emergency accommodation and essential day services.

Caroline Killeavy, from the YMCA in Lincolnshire, says: "The existing site has become really quite tired and a little bit life-expired."

Quote Message: The new centre is really going to help people coming to seek shelter from the streets and they're going to get en-suite rooms. We're going to create 22 en-suite rooms with bathrooms to really restore the privacy and dignity of people who find themselves homeless." from Caroline Killeavy Chief executive, YMCA Lincolnshire

Skegness beach cordoned off in bank holiday bomb scare

A cordon was put in place at Skegness beach after a member of the public thought they had found an explosive device during the bank holiday weekend.

HM Coastguard Skegness was helping to reunite a missing boy with his family on Monday when they were approached.

The bomb squad later confirmed the item, which the coastguard had said looked like "ordnance", was not a threat.

A post on the HM Coastguard Skegness Facebook page said: "Thank you to the member of the public who brought it to our attention.

"Seven team members attended, all members stood down and returned to our station."

Help needed to keep post offices open - Postmaster

More post offices will close this year if more isn't done to help them, according to one Lincolnshire postmaster.

Copyright: Danny Lawson/PA Wire

Research from the National Federation of Sub-Postmasters shows a third of all postmasters took no time off at all and 27% worked longer hours in 2018 than in 2017.

David Ward, postmaster at East Barkwith, says post office closures would have a significant impact on communities, particularly those in rural areas.

He added that people would have to travel further, with some using their cars which could cause environmental damage.

Police want to speak to a man they believe may have information about the theft of a handbag in Lincoln.

Copyright: Lincolnshire Police

A woman was putting on her shoes in the Bierkeller on Silver Street at 02:50 on 14 April when a man took her handbag and left the premises.

The man is described as white, of medium build, around 5ft 11ins tall, with short blond hair and a beard.

He also has a large tattoo on his lower left arm, and was wearing dark jeans.

Lincoln City crowned League Two champions

Lincoln City have been crowned champions of League Two.

The Imps secured promotion to League One just over a week ago and yesterday's goalless draw against Tranmere Rovers means they can't be caught at the top of the table.

Quote Message: This is a once in a lifetime opportunity, let's see what we can do and see where the club goes. I'm not talking about championship, or anything like that. Let's just do the best we can and see where we end up." from Clive Nates Club chairman

Today will be a dry day with sunny spells although high cloud will turn the sunshine hazy at times.

An easterly breeze will make it feel cool on the coast again.