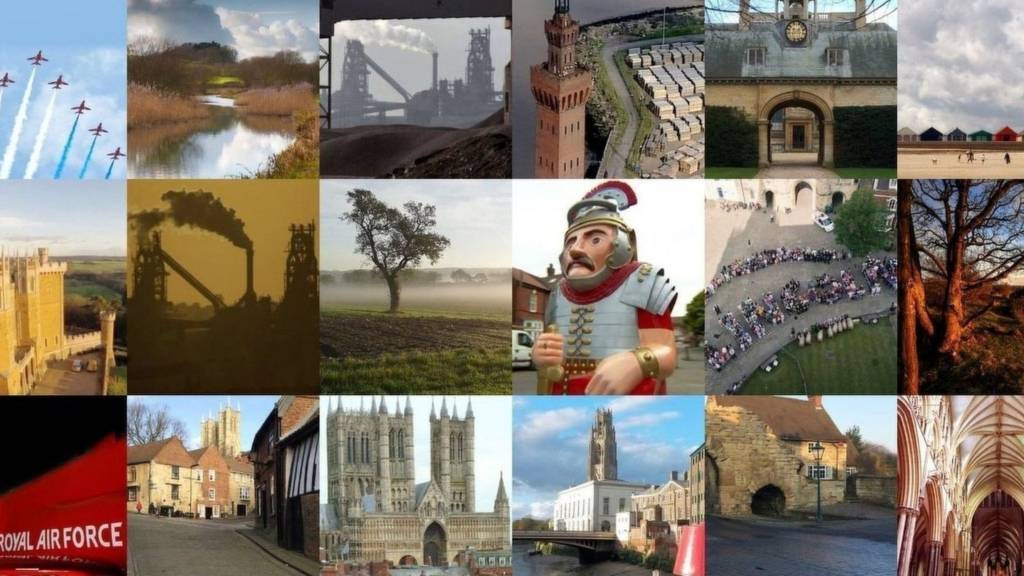 Lincolnshire breaking news: Latest updates
Weather: light rain and moderate breeze

There will be light rain and a moderate breeze this evening, with lows of eight degrees celsius overnight.

MP says more support is needed for veterans

The Grimsby MP is calling for more support for veterans.

Melanie Onn wants the government to review the Armed Forces Compensation Scheme - which she says is complicated to apply for and doesn't always compensate veterans for the injuries they receive.

She says not all veterans feel fairly treated.

Quote Message: There is a sense that the desire is to limit and minimise the amount of money that is spent on compensation for injuries incurred, so the idea is that people will be assessed and then perhaps there will be a lower level of injury given so they don't actually achieve the kind of financial compensation that they could do." from Melanie Onn MP for Grimsby

Scientists first to reproduce 'anti-tumour antibiotic'

A scientist at the University of Lincoln has helped crack the chemical code of an 'anti-tumour antibiotic' known to be highly effective against cancer cells and drug-resistant bacteria, and synthetically reproduce it in the lab.

Copyright: University of Lincoln

Dr Martin Lear, Reader in the School of Chemistry at the University of Lincoln, and Professor Masahiro Hirama, based at Tohoku University in Japan, have become the first scientists in the world to do so after 20 years of dedicated research.

Their findings are published in The Journal of Antibiotics from Nature.

This major breakthrough could hail a new era in the design and production of new antibiotics and anticancer agents.

Quote Message: This extraordinary journey has revealed new molecular insights and promising mechanisms for fighting cancer and combating drug-resistant bacteria, and it has challenged the frontiers of chemistry and biology. Now the new biological knowledge and chemical ability we have can be used to develop the next generation of antibiotics and anticancer agents." from Dr Martin Lear Reader in the School of Chemistry at the University of Lincoln

Special dedication for first policewoman

Britain's first warranted policewoman, who served in Grantham, has had a room at the town's police station dedicated to her.

Copyright: Lincolnshire Police

Edith Smith was born in 1876 near Oxton, Birkenhead. She joined the Woman's Police Volunteers in 1914 when the war broke out. The Woman's Police Volunteers eventually reformed as the Woman's Police Service. Edith was posted to the Grantham area to assist the fight against drunkenness, widespread use of cocaine, prostitution and the consequent spread of venereal disease.

At that time, women officers were expected to carry out policing duties with no powers of arrest, and unlike the male officers they were not paid out of local rates.

Edith's warrant card was signed in December 1915 and she received the power of arrest, becoming the first full WPC.

Quote Message: Edith was a pioneer in policing and we are immensely proud that she served the people of Grantham as the first woman in Britain with warranted power of arrest. Edith is already recognised by the local community with a blue plaque in the centre of Grantham and it is important that as officers we remember her contribution, her resilience and commitment as part of modern day policing in Lincolnshire." from Phil Vickers Chief Inspector, Grantham

Weekend bypass works to start at Bracebridge Heath

This weekend will see the first of five weekend road closures on the A15 Sleaford Road.

The closures are part of the Lincoln Eastern Bypass works, and essential ducting works and utility diversions will take place.

The diversion route will be via A607 Lincoln Road to B1178 White Lane/Tower Lane, and vice versa.

Councillor Richard Davies said closing Sleaford Road in the week would cause too much disruption.

The full list of closure dates, all of which will take place from 06:00 on Saturday to 06:00 on Monday, is: 27-29 April, 18-20 May, 1-3 June, 8-10 June and 15-17 June.

Quote Message: The team will do its very best to finish these works early so we don't need to close Sleaford Road for all five weekends. However, we're asking all road users to keep patient and remember that this closure, along with all of the other bypass roadworks, will be well worth it once the new road is officially opened next spring." from Richard Davies Councillor, Lincolnshire County Council

Work experience 'crucial' for secondary pupils

Work experience should be made compulsory at secondary schools, according to the Federation of Small Businesses (FSB) in Lincolnshire.

Copyright: Ben Birchall/PA Wire

The organisation has called on the government to reintroduce it for secondary school pupils.

In 2012, compulsory work experience for pupils in years 10 and 11 was axed.

But David Thorpe, development manager for the FSB in Lincolnshire, says it is a crucial part of learning for students.

Quote Message: When people leave full-time education they're more workplace ready. In other words, they have the skills and knowledge and readiness to go into the workplace and be more effective when they get there." from David Thorpe Federation of Small Business, Lincolnshire

Shackell stays with Imps for another year

Lincoln City's Jason Shackell has signed a one-year contract extension to stay at Sincil Bank until the summer of 2020.

Shackell initially had a contract running until this summer, but has agreed to extend his stay in Lincoln:

The former Premier League defender, who has five goals to his name in 40 appearances across all competitions this season, expressed his joy in renewing his deal with the Imps.

Quote Message: I'm delighted. I've really enjoyed this season and getting back to playing regularly. All the staff and the lads have been great, after all the success we've had this year I'm really excited to be staying for another year." from Jason Shackell Lincoln City FC

Police in Lincolnshire need help to locate a missing 27-year-old woman.

Copyright: Lincolnshire Police

Ashley Brader was last seen in the Greetwell Road area of Lincoln on 21 April.

Lincolnshire-based Typhoons set off for Estonia

Four Typhoon aircraft have set off from RAF Coningsby in Lincolnshire bound for Estonia.

It's part of a Nato mission to support Baltic air policing, with the aircraft due to fly to Amari Air Base - the third time they've done this.

Before taking off, Wing Cdr Paul O'Grady said they want to make sure Estonia feels safe.

Quote Message: It's really to reassure Estonia at this time, to give it protection of its skies, sovereign protection of Nato airspace and also to deter any Russian aggression from the east, should that be forthcoming." from Wing Cdr Paul O'Grady RAF

Teenager stabbed at Spalding skate park

A teenager has been stabbed in a Lincolnshire skate park.

Officers were called to the park on Holbeach Road in Spalding just after 17:00 yesterday.

The 18-year-old was taken by a friend to Pilgrim Hospital and has since been released from hospital.

Witnesses are being asked to contact Lincolnshire Police.

Town council to borrow £1.4m for community building

Skegness Town Council has been given permission to borrow £1,460,000 for the development of a community building in Tower Gardens on the site of the town's former pavilion.

The asset transfer from East Lindsey District Council also nears completion.

Town clerk Steve Larner said he expected contracts to be signed for both the asset transfer from East Lindsey District Council and the development of the community building in the next few days.

Mr Larner says: "This is just the beginning, though. There is still a huge amount to do developing the new building and much to be done in Tower Gardens which is the first asset to be transferred.

Quote Message: Over the coming weeks and months, we intend to start by giving Tower Gardens a thorough clean and tidy up. We will also be turning over beds that have not been touched recently, ready for some extra planting later in the year." from Steve Larner Town clerk

London officer helps Humberside Police with bike crackdown

Humberside Police have been joined by an officer from London who is helping with a crackdown on motorbike crime in the region.

The officer, from the Metropolitan Police bike team in London, is said to be providing the force with "an invaluable insight into the work he did in the capital".

The force is carrying out an operation called Yellowfin, which involves using scanners to check for stolen bikes and using specialist semi-permanent DNA spray to tag suspects.

Officers are also working with motorbike shops, who provide security advice and discounted safety equipment, and petrol stations to restrict sales to riders of suspected stolen or illegal bikes.

Supt Simon Gawthorpe: "We have built up a much greater intelligence base, know much more about the type of crimes being committed, and know who the main offenders are.

"Most of them are teenagers and are under-age."

Five "key offenders" have already been arrested as part of the ongoing operation, according to Humberside Police.

High-rise training for firefighters

Crews from Lincolnshire Fire and Rescue will be taking part in a training exercise in Lincoln to test how well they can respond to incidents in high-rise buildings.

Around 25 firefighters from Lincoln South, Hykeham, Wragby and Saxilby will be at Shuttleworth House from 19:30.

They will be simulating a real emergency in one of the flats there and performing rescues to test out their operational plans.

Lytton Street will be used for access during the exercise.

Motorists are advised to avoid the area and residents are advised to take care.

Quote Message: It's really important that we regularly train using real buildings we could be called out to, as well as at our training centres. As well as checking that crews are up to date with procedures, it helps them familiarise themselves with key buildings." from Richard Kennedy Crew manager, Lincolnshire Fire and Rescue

Divers attempt to get South Ferriby's lock gates open

Underwater investigations are being carried out at the lock gates at South Ferriby to try and get them open for boats.

The lock has been unable to open after routine spring maintenance discovered a fault.

This week divers are working in pitch black conditions in the silty waters of the River Ancholme helping the Environment Agency find out what is wrong with the lock gates between the Ancholme and Humber.

The gates will remain closed until the problem has been resolved.