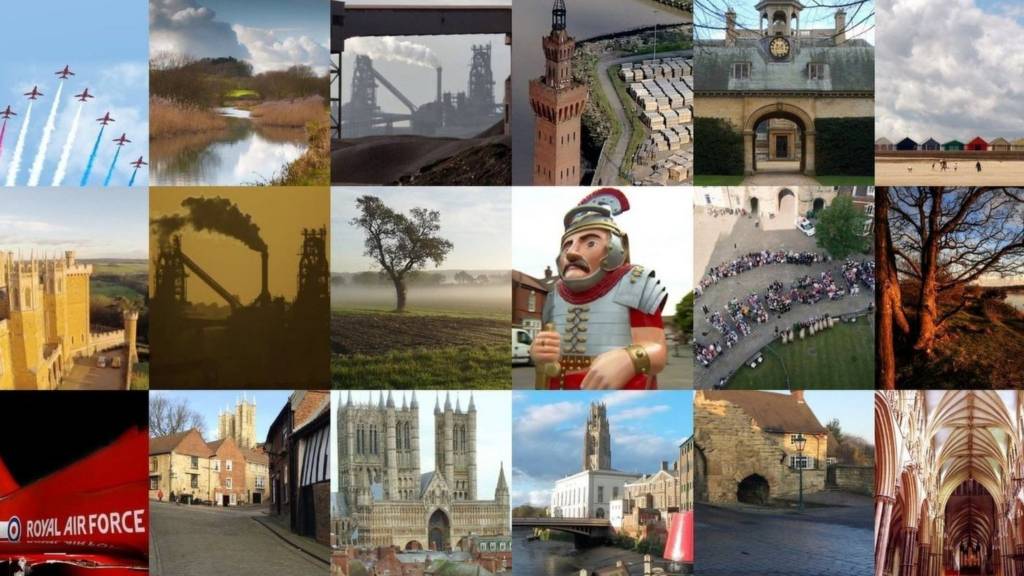 Live
Lincolnshire breaking news: Latest updates
Council stops short of declaring 'climate emergency'

A call to declare a climate emergency has been rejected by Lincolnshire county councillors.

Copyright: Lincolnshire County Council

A motion tabled by the Labour opposition group, called on the council to commit to being carbon neutral by 2030.

The council said it recognised there is a climate problem, but stopped short of declaring an emergency.

The authority has instead passed a new target date of 2050.

Councillor Rob Parker, leader of the Labour group, said he was disappointed with the result, but the amended target was better than nothing.

Quote Message: "Before we started, we didn't have the same interest as has been demonstrated in the council chamber. We know that this is a matter of great public interest, only yesterday the University of Lincoln declared a climate emergency because it was in the interests of their staff and students." from Rob Parker Lincolnshire County Council

Mother of Royal Marine calls for mental health support

A Lincolnshire woman whose son took his own life while on duty with the Royal Marines is calling for more mental health support for service personnel.

Copyright: Ministry of Defence

James Holloway, who was 25 and from Billingborough near Sleaford, died in 2017 while his ship was moored in Dubai.

His mother Amanda Gray told an inquest in Lincoln today that her son had become depressed after breaking up with his girlfriend.

She said: "The most important thing for me is that my son did not die in vain. If there is an emotional relationship breakdown or a death they need to be taken out of service for a few days. There is still a culture of servicemen not showing weakness for fear it might end their careers, and this needs to change."

Richard Marshall, Assistant Coroner for Lincolnshire, said he found it difficult to find fault with any of the individuals who were involved with Royal Marine Holloway.

He recorded a narrative verdict which said Royal Marine Holloway took his own life.

Thieves steal four motocross bikes

Four motocross bikes have been stolen in a burglary in Authorpe in Lincolnshire.

The incident happened at a commercial premises on Main Road at 01:30 on Wednesday.

The bikes were:

a Honda 250cc in red and white
a Husquvarna 85cc in black and white
two KTM 65 cc in orange and white

Anyone who saw or heard anything suspicious or has information should contact Lincolnshire Police.

Phone scammers target Lincolnshire homes

Lincolnshire is being hit by a spate of scam calls, police have warned.

A man in Boston received a call from a man (possibly a recorded message) just after midday yesterday, claiming to be from OFCOM and suggesting that his internet was being hacked. He hung up.

Earlier that morning, a woman in Swineshead had a call from a man claiming to work for BT telling her that her internet had been hacked and requesting her bank details for a 'bad service refund'.

At about 11:30, an elderly couple in Old Leake were called by a man saying he was from BT and requesting to remote access their computer.

In the afternoon, a woman from Wrangle received a call from a man claiming to be from BT. He said there was an error on the account meaning the woman was to get a refund of £900. The caller then said that £9,000 had been credited by mistake and the woman must transfer the difference from her account.

Lincolnshire Police has warned people to be aware of BT and OFCOM scam calls.

Quote Message: The people making these calls are ruthless and aggressive. Please help us by telling your friends, neighbours and family. from Lincolnshire Police spokesman

Hunt for missing prisoner

Police are attempting to trace Stephen Archer after he absconded from an open prison.

Copyright: Lincolnshire Police

Archer, 48, is believed to have links to Lincolnshire, Nottingham, Lancashire and Suffolk.

He was convicted of murder in 1993 and absconded on Wednesday 15 May from Sudbury in Derbyshire.

He is described as white, 5ft 10ins tall and of slight build. He has a shaved head, blue eyes and has a cross tattoo on the inside of his right forearm and a dagger tattoo on his left forearm.

Members of the public are asked not to approach Archer, but to dial 999 immediately if they see him.

RSPCA seizes more than 80 animals in Boston raid

More than 80 animals have been seized from an animal sanctuary near Boston.

RSPCA officers, accompanied by Lincolnshire Police, raided the Alternative Animal Sanctuary in the hamlet of New York yesterday.

A spokesman for the animal welfare charity said more than 60 cats, as well as pigs, dogs, horses and a dependent foal were seized.

Tamara Lloyd, who runs the Alternative Animal Sanctuary, said the RSPCA had told her it wasn't happy with the conditions and felt the animals were suffering.

She said: "I'm certainly not going to say the place was immaculate and there wasn't room for improvement but equally I do feel genuinely that the animals weren't suffering and there was not anything that really warranted their behaviour."

She admitted having too many cats and that she should have noticed that 'two or three' should have been in better condition.

The spokesman said the animals will be cared for by the RSPCA while inquiries continue.

Franklin Way walking route set to be relaunched

The Franklin Way walking route in Lincolnshire is set to be relaunched 33 years since it was created.

Copyright: East Lindsey District Council

The route, which runs between Spilsby and Hundleby, was created in 1986 to celebrate the bicentenary of the birth of Arctic explorer and former Spilsby resident Sir John Franklin.

Over the years the route had become overgrown and difficult to follow but thanks to the Spilsby and Hundleby Walkers Are Welcome group, the route has been re-established, cleared and remarked.

The route will be relaunched on Thursday 30 May as part of the Lincolnshire Wolds Walking Festival.

Could council become carbon neutral?

A debate is taking place on whether Lincolnshire County Council should become a carbon neutral authority.

Copyright: Lincolnshire County Council

The motion has been put forward by the Labour group, which calls for the county council to declare a 'climate emergency'.

Councillor Rob Parker, leader of the Labour group, said it is achieveable, but added: "It would have to examine every single practice that the council does. From heating, lightning, car travel, use of paper, plastic, water - everything the council does. We need to give as much attention to climate change and the way we do our business as we did to austerity."

Meet Grimsby's new 'beat bobby'

Retailers in Grimsby's Freeman Street are united against crime – and leading the charge is new Community Beat Manager PC Rebecca Dawson.

Copyright: Humberside Police

PC Dawson said she wants to become a familiar sight in the area, and hopes her presence will act as a deterrent to people involved in crime of anti-social behaviour.

She says she is also planning to work with market traders to ensure officers are in the area at key times to prevent problems they were having with a group of nuisance young people running around stalls and damaging goods.

Quote Message: The thing I like most about policing Freeman Street is how friendly and welcoming everyone is. It's a real united community and I'm really pleased to be a part of that. " from PC Rebecca Dawson Community Beat Manager

Bishop's suspension: Letter to clergy in Lincolnshire

The Bishop of Grimsby has acknowledged the shock caused by the suspension of the Bishop of Lincoln, in a letter to clergy in Lincolnshire.

The Rt Rev David Court has taken over the running of the Diocese of Lincoln while an investigation is carried out into the handling of safeguarding allegations by Christopher Lowson.

But it's been made clear no allegations of abuse have been made against Bishop Lowson.

A joint letter from Bishop Court and the Bishop of Grantham states: "We realise this announcement will come as a shock to you. We also realise that it follows earlier announcements to do with safeguarding issues in the diocese. We wish to assure you of our confidence in our safeguarding team and the commitment by us all to making the Diocese of Lincoln as safe as it possibly can be for everyone."

Ex-Imps manager has assets worth £35,000 confiscated

The former general manager of Lincoln City Football Club, who wasjailed earlier this year for defrauding the club, has had assets worth more than £35,000 confiscated by a court.

John Vickers 48, of Bracebridge Heath, near Lincoln, was sentenced to 14 months in jail in January after pleading guilty at Lincoln Crown Court to a charge of fraud by abuse of position.

The court was told he used the money to fund a gambling addiction.

Vickers was freed earlier this month under an early release scheme.

But in a Proceeds of Crime hearing, Vickers was ruled to have benefited from his crime by £36,212. The court was told that he has assets to cover the amount.

Judge Simon Hirst ordered the £36,212 should be confiscated and paid as compensation to Lincoln City.

He ordered Vickers pay the money within three months or face an additional nine-month jail sentence.

New mobile app retraces Pilgrims' footsteps

A new mobile app providing people with self-guided tours of Lincolnshire towns connected to the ship which took the Pilgrim Fathers to the New World has been launched.

Next year marks the 400th anniversary of the historic voyage of the Mayflower from Plymouth to the America.

The anniversary will commemorate the legacy of the passengers and crew who undertook the epic journey.

Users of the new app can get free guided walks and driving tours of Boston, Gainsborough and Immingham as well as other UK towns, cities and villages.

It will notify users of nearby places of interest, allowing visitors to follow in the footsteps of the Mayflower Pilgrims and explore all the stops on the Mayflower trail.

Quote Message: The app has been designed to take people on a Mayflower journey, telling the stories behind the places the Pilgrims were from and where and why they travelled." from Charles Hackett Chief executive officer, Mayflower 400

Body found on Cleethorpes beach

The body of a man has been found on Cleethorpes beach this morning.

Officers were called by a member of the public at about 08:30 to an area of the beach near to Wonderland on the Promenade.

Crews from the Coastguard and ambulance service also attended. A cordon was put in place as the police investigation got under way.

It's thought the man, who's believed to be in his 30s, hadn't been in the water for very long.

Humberside Police said inquiries were in the very early stages and the force was currently treating the man's death as unexplained.

Anyone with information should contact Humberside Police.

Councillors to work together to break political deadlock

Councillors at North Kesteven District Council have agreed to work together to break the political deadlock.

The council was left with no overall control following this month's local elections.

At a meeting last night, Conservative Richard Wright was re-elected as leader but said he is willing to work closely with the Independents and those who remain unaligned.

He said: "If people want to make it work, then any model is workable. Models just don't work if people don't want them to. We've offered a model, let's see if people are prepared to make it work."

Development at former RAF station rejected

Plans to build new homes and a children's nursery at a former RAF station in Lincolnshire have been rejected.

The proposals for Fiskerton, near Lincoln, don't adhere to "building in the countryside" rules, planning bosses have said.

The developers wanted to build 28 houses and flats, demolish some old office buildings and convert an old house into a children's nursery.

Despite being supported by Fiskerton Parish Council, West Lindsey District Council said it rejected the plans for a number of reasons.

They included the nursery being in a poor location and no proposals to offer affordable housing.