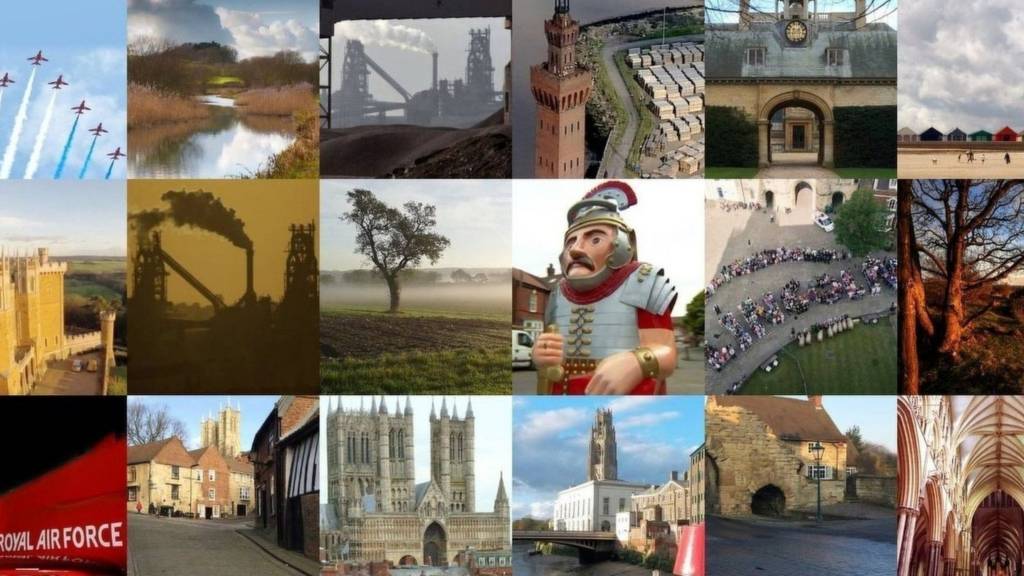 Lincolnshire breaking news: Latest updates
Summary
Gainsborough surgery reopens after unexpected closure
'Flushable' wetwipes blocking sewers costing up to £19m
Universal Credit blamed for rise in food vouchers
Live updates on Thursday 30 May 2019
Council awarded £142,000 to tackle rough sleeping

A council has been given more than £142,000 to help set up a new team to tackle rough sleeping.

The money has been awarded to East Lindsey District Council from the government's rough sleeping initiative.

The Rough Sleeping Prevention Team will start work in June and be based in Skegness.

It will deliver specific interventions aimed at reducing rough sleeping, directly supporting those who find themselves rough sleeping or are at risk of rough sleeping.

Quote Message: This team will help transform our approach to rough sleeping. Working with the charity P3 who help to deliver services to improve people's lives and communities, we hope to make a positive difference to the District by creating a more effective, timely and responsive housing pathway." from Councillor Wendy Bowkett East Lindsey District Council

Suspected rogue traders operating in Lincolnshire

People in North East Lincolnshire are being urged to be vigilant after suspected rogue traders targeted the area.

Copyright: Dominic Lipinski/PA Wire

The warning has been issued by North East Lincolnshire Council, who said people were being offered work relating to landscaping, driveways, patios, guttering roofs and other repairs.

The council's Trading Standards team has urged people to remain vigilant and report any sightings of suspected rogue traders in the area.

Quote Message: Don't be the next victim. Never agree to having work done when you're cold-called. Always use a reputable company that people you know and trust have recommended." from Councillor Ron Shepherd

Police have released CCTV images of a man they want to speak to after a stolen bank card was used in Stamford.

Copyright: Cambridgeshire Police

Police said the card was taken during a burglary at a care home in Peterborough and later used to make withdrawals from a cash machine in Stamford.

Anyone with information should contact 101.

Copyright: Cambridgeshire Police

Traffic concerns over Spalding Western Relief Road

Local Democracy Reporting Service

Angry campaigners say incomplete plans for the £100m Spalding Western Relief Road could make traffic in the town even worse for the next 10 years.

Copyright: Lincolnshire County Council

Councillors at South Holland District Council agreed with recommendations to offer no objections to the northern and southern sections of the road, instead opting to make several comments to Lincolnshire County Council.

But according to the Local Democracy Reporting Service, Councillor James Avery called the plans "ill-thought out".

The relief road will link Spalding Common with Spalding Road/Pinchbeck Road. As it stands there is no funding for the central section of the relief road, and Lincolnshire County Council has previously said that section could take another 10 years to be built.

Councillor Avery said the two sections would create "cul-de-sacs" which would only increase traffic further.

Planning officers said roundabouts would help ease the traffic but campaigners were unconvinced, particularly considering the number of houses planned for the road in the South East Lincolnshire Local Plan.

Quote Message: Funding for the entire relief road should be secured at this stage, not left to some point in the future. This is the wrong solution, it's the wrong location. There's a big disconnect in funding and a lot of hope." from Councillor James Avery South Holland District Council

More than 46,000 potholes repaired in Lincolnshire

More than 46,000 potholes have been repaired in Lincolnshire so far this year.

Lincolnshire County Council says another 116 are planned for this week:

Drop in number of people drowning in Lincolnshire

The number of people who have died after getting into trouble in water along the Lincolnshire coast has fallen, according to the RNLI.

Copyright: RNLI/Nathan Williams

There were five deaths in the region covering Lincolnshire, Yorkshire and the Humber and the North East in 2018, compared to 12 the previous year.

Nick Ayers, from the RNLI, said: "Five people lost their lives, they were male, compared to 12 from the previous year so we've seen a steady decrease in the year which is great news. That's what we're trying to do.

"Unfortunately, it's the men that we are aiming at.They are risk takers."

A16 in Boston now open following collision

The A16 road by the Pilgrim Hospital in Boston is now open.

Lincolnshire Police said one man was taken to hospital following a collision involving two cars.

Watch: Skegness seawater tested for cleanliness and safety

Environmental officers have taken a quick dip in the sea at Skegness to make sure it's clean and safe to swim in.

Samples are taken weekly between the beginning of May and the end of September.

The sea at Skegness has been classified as excellent from 2015 to 2018.

See how they collect the water below:

Councillor's plea to keep Red Arrows in Lincolnshire

The leader of Lincolnshire County Council has written to the Defence Secretary asking for her help in ensuring Lincolnshire remains the home of the Red Arrows.

Copyright: Press Association

Councillor Martin Hill has written to Penny Mordaunt, the Secretary of State for Defence, asking for her support.

He says that RAF Waddington is the best of the three stations being considered as the team's new home when RAF Scampton closes, and says that as well as having strong historical ties with the county the team also encourages investment and creates jobs in sectors such as defence technology.

His plea comes a few days before local businesses, and residents travel to the House of Lords as part of a campaign to keep the aerobic team. There will be a special event with the chairman of the Historic Lincoln Trust, Lord Cormack, which is supported by Visit Lincoln.

Rise in Lincolnshire children experiencing race hate

The number of children coming forward to say they've been a victim of race hate crime is on the rise in Lincolnshire, according to the NSPCC.

The children's charity said there were 14 recorded cases in 2015/16, but that rose to 40 last year.

Atiyah Wazir, a counsellor with the charity, said race hate is not something that should be tolerated.

"Race is something that is talked about a lot more. We see it on television, on You Tube, in interviews, we see it all over the media, that more people are vocal. It's something we are not going to tolerate.

"When you hear someone who feels completely helpless, when they tell you the feel as though they don't belong, that they wished they lived in a different place or different family, they feel completely excluded."

'Flushable' wetwipes blocking sewers costing up to £19m

Flushing non-disposable wetwipes down the toilet is one of the reasons it's now costing £19m a year to unblock sewers in Lincolnshire.

The Marine Conservation Society said many people are being left confused as certain brands are falsely claiming to be "flushable" while their products are actually contributing to sewer blockages, so-called "fatbergs" and marine pollution.

It said own-brand "flushable" wet wipes which can be bought from 10 leading High Street retailers and supermarkets can't carry the new "Fine to Flush" logo which denotes an official UK water industry standard identifying which wet wipes are safe to be flushed down the toilet.

Quote Message: Sadly, we still see 40,000 blockages here in our region at Anglian Water every single year. That's one every 15 minutes that we have to go out and clear. It is improving, we have seen improvements in areas, but there is still some way to go." from David Hartley Anglian Water

Boston road closed following collision

The A16 at Boston is currently closed as police deal with a collision outside Pilgrim Hospital.

A diversion is being put in place:

Police investigate Ingoldmells caravan death

Police are investigating the death of a woman at a caravan park in Ingoldmells.

Emergency services were called to a caravan at the Summerlands Caravan Park at about 22:00 yesterday, where a woman was found with serious injuries.

She was treated at the scene by the ambulance crew, but died a short time later.

A man was later arrested and is in custody at Skegness police station pending further inquiries.

More details are expected to be released later.

Universal Credit blamed for rise in food vouchers

Local Democracy Reporting Service

The number of food vouchers given out by council welfare teams across Lincoln and North Kesteven rose by 65% last year, with the council blaming the roll-out of Universal Credit.

According to reports being presented to City of Lincoln councillors next week, the authority's shared services Welfare Team with North Kesteven District Council issued 505 food vouchers for local community larders and food banks in 2018-19.

That figure is up from 306 the previous year, and council officers say it is in line with the national trend.

The team has dealt with 7,326 customers for benefit-related queries, an increase on the 5,484 in the previous 12 months.

In total, the team helped residents across the two authorities deal with just under £980,000 of debt - that's down from £1,300,000 last year.

Food banks across Lincoln also put struggles to meet ever growing demand – which led to a shortage of donations and empty shelves – down to the changes in the benefits system.

Surgery reopens after unexpected closure

Cleveland GP Surgery in Gainsborough is expected to open as normal this morning, health bosses have confirmed.

On Wednesday, patients were told their appointments had been cancelled due to unforeseen circumstances.

Lincolnshire West Clinical Commissioning Group (CCG), which runs the surgery, says it was shut due to immediate concerns identified by the CCG and the health watchdog the Care Quality Commission.

Reassurances from NHS England have now been sought and the suspension has been lifted, according to the CCG.

However the CCG adds it will continue to monitor the surgery closely.