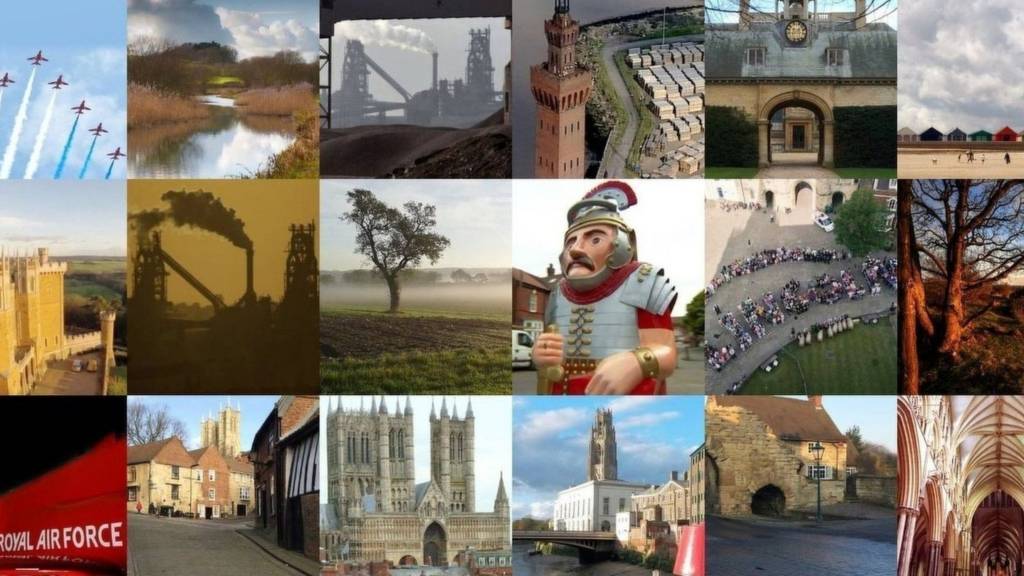 Lincolnshire breaking news: Latest updates
Wainfleet flood victims facing difficult year ahead

A couple who were caught up in the Wainfleet floods have returned to their home to start the big clean up.

Jean and Kevin Hart's home was one of the worst affected in the area.

The water has now gone, but the couple say their kitchen is unrecognisable, with sediment on the floor and a foot of water in between the panels of their double glazed windows, while some mugs in a drawer are still full of flood water.

Jean was particularly upset to have lost some of her mum's belongings, her wedding album and photographs of her grandchildren.

Kevin has also lost his 53-year-old record player.

Quote Message: I think once all the things have gone and the house is clean I might be able to look forward, but it might take 12 months. I won't ever have it exactly the same because I'll always be comparing back to this time, which I want to try and forget." from Jean Hart Flood victim

Rise in cyber-related sex crimes against children

The number of cyber-related sex crimes against children in Lincolnshire has risen by 77% in four years, according to the NSPCC.

Copyright: Press Association / Dominic Lipinski

The children's charity said the number of incidents recorded by Lincolnshire Police rose from 112 in 2015/16 to 199 in 2018/19.

The charity is now calling on the next Prime Minister to prioritise online safety by delivering statutory regulation to protect children from the risks of abuse.

Quote Message: Behind each offence is a child suffering at the hands of sex offenders and, worryingly, we know these figures are the tip of the iceberg. Far too many children are drowning in a sea of online threats so it's now time for the next Prime Minister, whoever he may be, to cast out the life jacket. " from Peter Wanless Chief executive officer, NSPCC

Appeal for Wainfleet flood victims tops £80,000

More than £80,000 has been donated to an appeal to raise money for people affected by flooding in Wainfleet.

The Lincolnshire Community Foundation is working with the Recovery Coordinating Group to raise money and support those affected by the flooding in the town and the surrounding area.

Money donated to the appeal will be used for a variety of things including repairing flood damage, improving flood resilience and to relieve hardship.

Work to install pilings into riverbank 'progressing well'

The Environment Agency says work to install steel pilings into the breach of the River Steeping is progressing well:

Family pay tribute to man who died in Bourne crash

The family of a motorcyclist who died in a collision with a car say their "world will never be the same".

Sean Wall, 24, died when his Kawasaki motorbike collided with an Audi A4 on the A15 North Road near Bourne on 21 June.

Senior Aircraftman Wall was a member of 5001 Squadron at Royal Air Force Wittering.

His family described him as an "amazing son, brother, uncle, nephew, cousin and friend".

In a statement they said: "Sean touched so many people with his kindness, sense of humour, and his constant smile could light up any room.

"We are brokenhearted and our world will never be the same without Sean.

"A light has gone out in our hearts but we know wherever Sean is he will be shining."

CCTV released in hunt for care home burglar

Police investigating a break-in at a care home have released CCTV images of the suspect.

Copyright: Lincolnshire Police

Lincolnshire Police said the care home in Derby Avenue, in Skegness, was broken into in the early hours of 6 June but the intruder fled shortly afterward, having been spotted by staff.

Copyright: Lincolnshire Police

Anyone with who recognises the man or has information about the incident is asked to contact the force.

Wainfleet schoolchildren talk of flood experiences

Schoolchildren in Wainfleet have been talking about their experiences of the flooding which hit the town two weeks ago.

Pupils at The Magdalen Church of England School returned yesterday following a week off after the River Steeping burst its banks.

Ten-year-old Cory said he had to be rescued by a boat after his parent's utility room flooded.

Ava, eight, said: "I was a little bit worried about the school because the back field was all flooded so I've helped with sandbags.

"I felt so sad that my heart could just melt for all the people who have lost their homes and all their belongings."

Jack said he was one of 50 to 100 people who helped put 35 tonnes of sand into sandbags.

Richard added: "There were different people in Wainfleet that I've never seen before who all came together because of this water outside."

Motorcyclist dies after collision in Market Rasen

A motorcyclist has died following a collision in Market Rasen.

The 51-year-old man was involved in a collision with a car on the A157 Louth Road, Hainton, Market Rasen just before 20:00 on 24 June.

The road was closed until around midnight as emergency services dealt with the collision.

Witnesses should contact Lincolnshire Police.

Footballer hangs up his boots

A former Barnsley, Huddersfield and Scunthorpe player has announced his retirement from football.

Paul Hayes played 76 games for the Reds before going out on loan to Huddersfield Town.

He also played more than 200 games for Scunthorpe, signing for the Iron in 2002.

Writing on Twitter, the 35-year-old thanked his previous clubs and the fans for their support.

Man arrested over Scunthorpe armed robbery

A man has been arrested in connection with an armed robbery at a convenience store in Scunthorpe.

Copyright: Humberside Police

Humberside Police said a man walked in to a shop in Cambridge Road on Sunday and threatened staff with a knife trying to leave the store without paying for goods.

The force said a 22-year-old man, of no fixed abode, has been arrested on suspicion of armed robbery in connection with the incident and is being held in police custody.

Kath takes a trip down memory lane at South Ormsby Hall

A 104-year-old Lincolnshire woman has returned to the hall where she was a housemaid 80 years ago.

Kath Brown (pictured above second from left) worked at South Ormsby Hall from the age of 17 until the age of 27, employed by Squire Godfrey Massingberd-Mundy and his wife Margaret.

It was where she met her husband Bert, who was working as a chauffeur and gardener, and the couple were even allowed to hold their wedding reception in the ballroom at the hall.

Copyright: South Ormsby Hall

Mrs Brown's wedding day was the only time she got to walk down the front steps to the hall – except when she was scrubbing them.

Quote Message: Many of mum's happiest memories are of the time she was in service at South Ormsby Hall. She has so many anecdotes. She happily recounts her life during those 10 years at the hall." from David Brown Kath Brown's son

Wainfleet flooding: County council promises inquiry

Local Democracy Reporting Service

An independent review is to be held into flooding which led to hundreds of people being forced out of their homes.

Copyright: Joe Giddens/PA Wire

Heavy rainfall caused the River Steeping to burst its banks at Wainfleet in Lincolnshire on 12 June.

About 580 homes were evacuated, with some people not expecting to be able to return for months.

Lincolnshire County Council leader Martin Hill said he wanted to reassure residents that efforts were being made to protect the town in the future.

About half of the residents who had to leave were allowed to return to their properties on Friday and emergency planners have since begun a recovery process, the Local Democracy Reporting Service said.

Quote Message: We are committed to investing in our flood and water management in the county, reducing the risk of flooding for our residents." from Council leader Martin Hill Lincolnshire County Council

Steel piles reinforce River Steeping at breach site

Work to reinforce the banks of a river in Lincolnshire has started.

It's nearly two weeks since the River Steeping burst its banks, forcing more than 1,000 people in Wainfleet to leave their homes:

Boy, 12, threatened by teenage bike thief in Spalding

A 12-year-old boy has been threatened and had his bike stolen in Spalding, police say.

The boy was walking down an alleyway between Spalding High Street and Holland Road at about 15:30 on Wednesday 12 June when he was approached by the teenager.

The suspect, who's thought to have been about 17, made verbal threats before stealing the boy's Carrera Hell Cat junior Mountain Bike, which is red, with orange writing.

The teenager is described as of slim build, about 5ft 10ins tall, wearing a black hoodie and possibly a puffa-style jacket.

Anyone with information, or who saw what happened, is being asked to contact police.

Wet weather set to continue

It's been a wet start to the day in Lincolnshire...

...and be warned that a Met Office yellow "be aware" thunderstorm warning remains in place.

It will remain cloudy, with heavy rain forecast for this afternoon:

Wainfleet floods: Work starts on river bank reinforcement

Work to reinforce the banks of a river in Lincolnshire is due to start today.

It's nearly two weeks since the River Steeping burst its banks, forcing more than 1,000 people in Wainfleet to evacuate their homes.

Copyright: Lincolnshire Police

The temporary sandbag repairs will be replaced with more permanent metal sheeting.

Meanwhile, Wainfleet's primary school is reopening again today after being closed for more than a week.

Pupils at the Magdelen Church of England School have been kept at home since the floods caused problems with the building's drainage system.