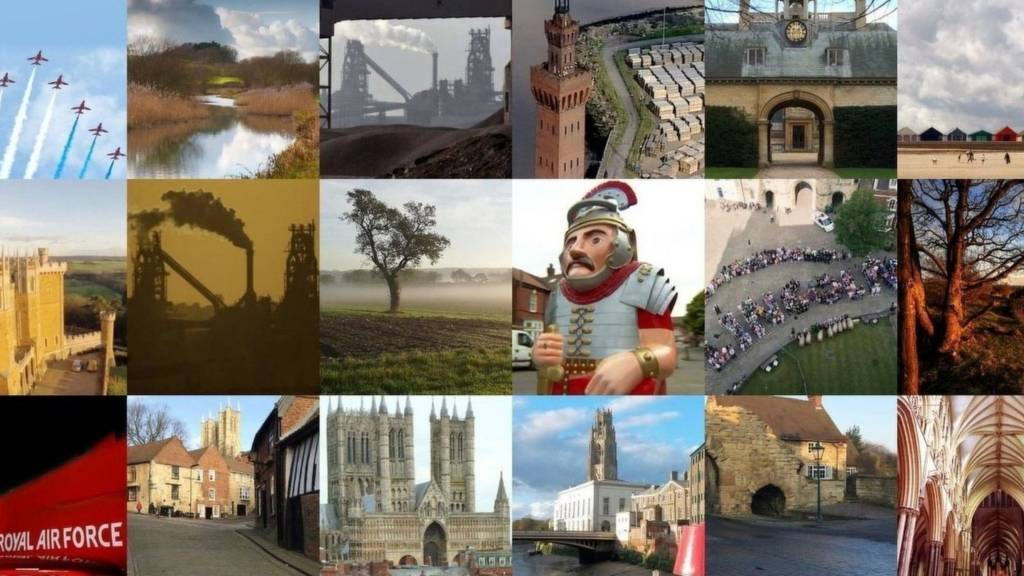 Lincolnshire breaking news: Latest updates
Gainsborough MP closes constituency office

The MP for Gainsborough is closing his constituency office - because he doesn't think it's a good use of taxpayers money.

Sir Edward Leigh says a lot of work is now done remotely so it doesn't make sense to have staff travel in.

But he insists it won't have any negative effect, and he'll still hold the same number of surgeries.

Motorbike racer thanks fans for support

Lincolnshire motorcycle racer Ivan Lintin says he has been overwhelmed by support from his fans since his horrifying crash on the Isle of Man.

It's exactly a year ago since he was critically injured in the Southern 100 race and has since undergone speech and language therapy.

But he's still helping the on-call firefighting team in Bardney and has recently returned to work.

Ian said: "It's just been really good. I'm back at Siemens now, I'm a Siemens maintenance fitter, and I'll be back in the fire service soon.

"It's just good to tick the normal boxes in life again as opposed to the negatives of being involved in a crash."

Thousands of fish released into River Witham after pollution

Another 17,000 fish have been reintroduced into the River Witham to help it recover after ammonia was released into it last year.

Copyright: Environment Agency

It brings the grand total of fish restocked into the river to 91,000 so far, plus around 1.5 million larvae.

The restocking will help restore the river to its natural, healthy state after the ammonia affected the river and its ecosystems from Bardney to the Wash. More than 100,000 fish were killed in what's thought to be the worst river pollution ever recorded in the county. The Environment Agency (EA) said Omex Agriculture Limited was responsible.

The last round of restocking took place in May, when 34,000 roach and bream were placed back into the river.

All the fish were bred at the EA's national coarse fish farm in Calverton, Nottinghamshire, before being transported and released into the river by fisheries officers.

Quote Message: A river can take years or even decades to recover from such a serious pollution, but reintroducing these fish will help restore its complex ecosystems and natural balance. It's just one way we're working to protect and improve the environment for people and nature." from Darren Randall Fisheries officer at the Environment Agency

Police investigate gaming machine fraud

Lincolnshire Police are keen to trace these two men who may be able to help with inquiries into the defrauding of gaming machines in Skegness.

Copyright: Lincolnshire Police

Fake currency was used in the gaming machines in Grand Parade to defraud the machines out of £2,200.

It happened on 19 April 2019.

Anyone who recognises the men should contact Lincolnshire Police.

Copyright: Lincolnshire Police

Thousands spent to close off Lincoln passageway

A passageway in Lincoln which has become a hot spot for antisocial behaviour will be closed off next week with gates costing £4,000.

St Peters' Passage has been a well-known spot for drug use and anti-social behaviour for some time, and there have been many recent concerns from residents and businesses and calls for the passageway to be closed.

The gates are being installed by City of Lincoln Council and Lincoln Business Improvement Group (BIG).

Richard Baxter, Lincoln BIG operations manager said: "Over the past four years we have received lots of reports about the state of this 'walkway', which has attracted drug dealers, used as a toilet and an area where people have left rubbish.

"Twenty-six businesses in the High Street signed a petition urging that action be taken and we are pleased to be installing the gates which have been bought at a cost of £4,000."

The ongoing upkeep of the passage will now be shared between City of Lincoln Council and Lincoln BIG.

Walk in the footsteps of dinosaurs

A 'roar'some exhibition starts in Lincoln this weekend.

Dinosaur Encounter is packed with spectacular dinosaur models and animatronics, fossil replicas and even a roaring, snorting T-Rex which promises to transports visitors back in time to when dinosaurs ruled the land.

The exhibition starts on Saturday at The Collection Museum in Lincoln.

Chris Kamara reacts to police e-fit 'lookalike'

Football pundit Chris Kamara has posted a tongue-in-cheek response to a "lookalike" police e-fit.

Copyright: Chirs Kamara/Humberside Police

Humberside Police uploaded the suspect image, of a moustached man wearing a hard hat, to its social media accounts on Tuesday.

It received a raft of responses, with many suggesting it resembled the former professional footballer.

In response, Kamara, who played for a host of clubs, including Swindon, Brentford, Stoke and Leeds, tweeted a photo of himself wearing DIY gear and urged people not to be alarmed.

'Heart of Sleaford' regeneration plan given go ahead

A £4m regeneration plan for Sleaford which includes a new cinema and restaurant has been given the go ahead by councillors.

Copyright: North Kesteven District Council

The plans also include a public open space and a footbridge over the River Slea connecting Money's Yard to the Market Place.

North Kesteven District Council has already committed £1.5 million to a cinema project and will now allocate an additional £2.5 million to the 'Heart of Sleaford' scheme.

Work will now start on the design, and on submitting a planning application. A selection process will take place to find a cinema operator.

Councillor Richard Wright, leader of the council, said the new building would be sited on unoccupied land, behind shops on Bristol Arcade.

Quote Message: This is much more than a financial investment; it is a game-changer for Sleaford and a massive investment for the whole District. It is the fulfilment of a long-term aspiration for this Council and the people of the area and a commitment to the future vibrancy of our market town." from Councillor Richard Wright Leader of North Kesteven District Council

Ingoldmells lorry fire is being treated as arson

A lorry has been deliberately set on fire in a car park in Ingoldmells.

Copyright: Science Photo Library

The lorry was parked in a car park on Skegness Road, opposite The Cherry Tree when the incident happened at 01:35 July 11.

The fire is being treated as arson by Lincolnshire Police, and officers want to hear from anyone who was in the area and may have dashcam footage.

Lincolnshire MP criticises Alexa health plans

A Lincolnshire MP says plans encouraging people to seek health advice from the smart device Alexa could destroy the relationship between a patient and their GP.

Copyright: Andrew Matthews/PA Wire

The Government has done a deal with Amazon to use the voice-assisted technology to access information from the NHS.

The Department of Health says it will ease pressure on staff.

But former Conservative Minister Sir John Hayes, MP for South Holland and the Deepings, said in the Commons:

"This is a breach of the personal relationship which everyone deserves to have with their local doctor and described as a data protection disaster waiting to happen. Patients groups, doctors and privacy campaigners have said this is a bad idea, and once the secretary of state thought so too - he said we needed to preserve the essential humanity of that relationship."

Did you witness Lincoln robbery?

A woman in her 30s suffered injuries to her face, neck and back when a man and woman stole her handbag.

Police said the pair assaulted the woman outside the fire station on Nettleham Road, in Lincoln, at 00:50 on Thursday.

The man was on a pushbike and the assault is thought to have stopped momentarily when a vehicle passed by.

Lincolnshire Police now wants to identify that driver.

A man in his 30s has been arrested in connection with the incident.

Man due in court in connection with Shaun Lyall murder

A man is due to appear in court later today charged over the death of a 47-year-old in Lincolnshire.

Copyright: Humberside Police

Shaun Lyall was found dead at a house in Sidney Street, Cleethorpes, on 17 July 2018.

Craig Whittle, 45, of Corporation Road, Grimsby, is charged with five offences including assisting an offender and is due at Grimsby Magistrates' Court later today.

Detectives are still hunting another suspect over Mr Lyall's murder.

Mr Whittle has also been charged with affray, possession of a knife in a public place, and two counts of possession of a class A drug with intent to supply - namely heroin and cocaine - in relation to an incident in Blackpool on 13 July 2018.

Watch: Yorkshire and Lincolnshire forecast for Friday

Owain Wyn Evans

Weather presenter, BBC Look North

Hello and happy Friday!

Here's what to expect weather-wise today and further ahead.

Firms running coach trips to world's biggest Primark store

Travel companies from across the UK are laying on buses to take shoppers to a Primark store.

Copyright: Cloud 9 Photography

The world's biggest Primark, covering 161,000 sq ft over five floors, opened its doors in Birmingham city centre in April.

Travel firms said a shopping trip to the West Midlands had been one of their most popular attractions of the year.

Primark said there had been a "hugely positive reaction" to the new £70m store.

Yorkshire-based CAB Executive Travel said it had already laid on four bus trips to the outlet with two more planned from Doncaster and Scunthorpe next week.