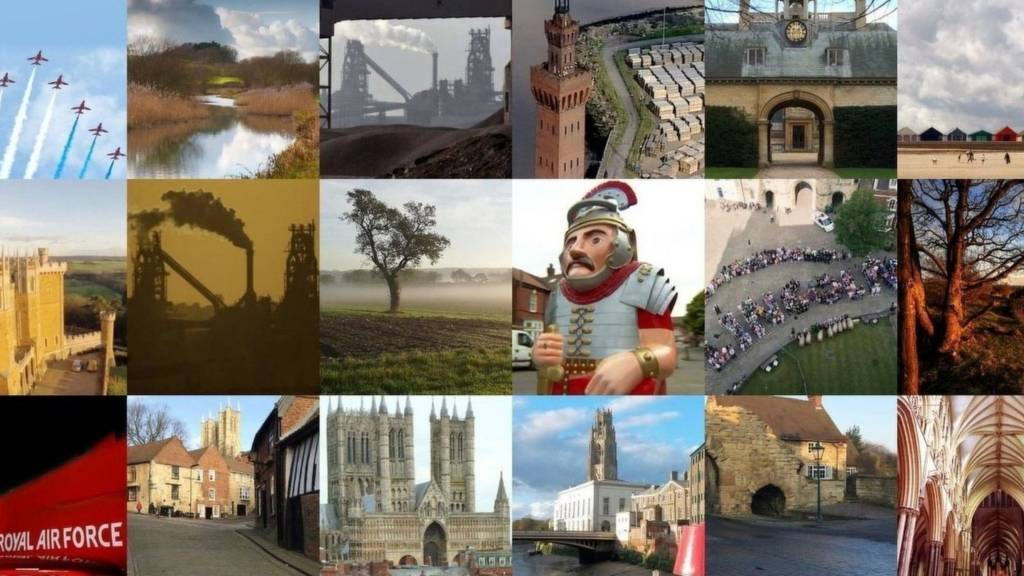 Lincolnshire breaking news: Latest updates
Boston council leader is second youngest in UK

He's previously worked as a car salesman, a band frontman and a Youtuber - and now heads one of Lincolnshire's councils.

Copyright: Boston Borough Council

At 27, Aaron Spencer - the leader of Boston Borough Council - is the second youngest council leader in the UK.

Mr Spencer has been officially voted in as the new leader and has hit back at those who say he doesn't have the experience.

He replaces Michael Cooper who stepped down to concentrate on his business.

Quote Message: It doesn't matter how experienced you are, if you're open with the decisions that you are making and you say 'This is my position on it, what's yours?' that doesn't come with experience. That is a fundamental attitude towards tackling problems and that doesn't come with experience. In actuality, with experience you get more closed-mindedness and less desire to work with people." from Aaron Spencer Leader of Boston Borough Council

Businesses could suffer if major road is not upgraded

Businesses in Lincolnshire will suffer if the A46 isn't upgraded, it has been warned.

The route connects Grimsby with Lincoln and on to the M1.

Appearing before the Commons Business Committee, Chris Hobson of the East Midlands Chamber of Commerce said transport links are crucial, especially to the freight industry.

He said: "The A46 which runs from Grimsby/Immingham all the way down to Bristol is incredibly important. The A5 which goes the opposite direction from the south east going up to the north west is also incredibly important. There are key sites, key manufacturers and key hubs of freight that are there an are developing there."

Lincolnshire Police investigate £3,500 fraud

Lincolnshire Police are investigating after a stolen cash card was used to withdraw £3,500 from the victim's bank account.

Copyright: Lincolnshire Police

Officers said the card was stolen from Kirton near Boston on April 15.

The same card was then used at foreign currency exchanges and cash machines in the Skegness area, later on the same day.

Police want to speak to this man, who they believe may have information about the fraud.

Imps fans snap up all 6,300 season tickets

Lincoln City FC has sold out of season tickets ahead of their new campaign in League One, with 6,300 fans snapping up seats.

The Imps won the League Two title in May to secure their promotion to the third tier of English football.

Copyright: Action Images/John Clifton

Quote Message: It means we can plan for the year with some certainty. The thing to stress is that we've still got some match by match tickets available because it's important that we are as accessible to the as many people in the city and beyond. But for us, we set ourselves a target of 6,300 sales and we have achieved that, ultimately setting a modern era record." from Liam Scully Lincoln City FC chief executive

Lincolnshire MP backs new domestic abuse laws

New laws to protect survivors of domestic abuse in England and Wales have been introduced in Parliament.

The Domestic Abuse Bill would place a legal duty on councils to offer secure homes for those fleeing violence and their children, and proposes creating a dedicated domestic abuse commissioner.

Victims Minister Victoria Atkins said it addressed "an injustice that has long needed to be tackled".

But Women's Aid said victims' services were operating "on a shoestring".

It is estimated that almost two million adults in England and Wales are victims of domestic abuse every year.

Ms Atkins, MP for Louth and Horncastle, told the BBC's Victoria Derbyshire: "Domestic abuse takes many forms, including emotional, economic and sexual abuse, and we're reflecting that in the definition.

"And that's important because that then has repercussion in terms of how services are commissioned locally to support victims and survivors."

Unauthorised travellers' site made 'lawful' after 20 years

Local Democracy Reporting Service

An unauthorised travellers' site set up in Saxilby in 1999 has been declared lawful after 20 years.

West Lindsey District Council has approved an application for a certificate of lawful development for the Odder Bridge Yard land on Broxholme Lane.

According to the Local Democracy Reporting Service permission has now been granted for a maximum of 10 caravans on the land.

For a site to be declared lawful, there must not have been any enforcement action there for 10 years.

Homeless welcome new washing and showering facilities

Homeless people in Lincoln have welcomed the opening of a new place where they will be able to have a shower and wash their clothes.

The facility has been opened at Mint Lane Cafe by Let Them Eat Cake, an organisation which helps homeless people.

Richard was a heroin user and homeless, but now volunteers at Mint Lane Cafe - a social eating space which uses retail surplus food to create healthy and affordable meals.

He said: "I could go without a shower for two or three weeks at a time. To have no clean clothes and to be a bit smelly, it is degrading and dehumanises people.

In the 12 months from October 2017, more than 250 people accessed the Nomad Shelter in Lincoln and this month it is estimated there are 39 rough sleepers in the city.

New resurfacing materials should mean fewer pot holes

New longer-lasting materials will be used to replace worn out sections of St Bernards Avenue in Louth, which should mean fewer potholes.

Copyright: Lincolnshire County Council

Lincolnshire County Council will trial a range of modified road-building materials during the £200,000 project, which is due to begin on 22 July and is expected to be completed on 2 August.

The materials should be significantly longer-lasting than the existing surfacing over the concrete carriageway, meaning potholes are less likely to form.

The road will need to be closed while the improvements are carried out, with traffic diverted via Eastgate, Church Street, Newmarket, Stewton Lane, Wood Lane and vice versa.

If successful, the process could be used to replace the surfacing on other concrete roads across the county as they come to the end of their lives.

Police issue CCTV image following attempted break-in

Police investigating an attempted break-in at a shop in Lincoln have released a CCTV image of a man they want to speak to.

Copyright: Lincolnshire Police

Between 04:00 and 04:30 on 9 July, a man tried to use a small tool to force the lock at the Game store in St Benedict's Square. He did not gain entry but did cause damage.

Officers believe the man pictured may have information about the event.

Police appeal after collision leaves man seriously injured

A 24-year-old man has suffered potentially life threatening injuries in a collision in Cleethorpes, police say.

The man was riding a red Diamond Back pedal cycle on Clee Road when he collided with a silver Hyundai Accent at the junction with Woollaston Road at around 11:30 on Monday.

Anyone who saw what happened should contact Humberside Police.

Sandcastle replica of new hotel in Skegness

A metre-high sand sculpture of a new hotel in Skegness has been created to mark its opening

The sculpture of the new Premier Inn weighs more than one tonne and is on display in front of the new hotel on Skegness Seafront.

The hotel was opened by Matt Warman, MP for Boston and Skegness, who said it would create around 70 jobs.

Quote Message: Skegness is an iconic seaside destination, and as a British brand, we are truly delighted to mark the opening of our landmark 800th hotel here and play our part in the town's ongoing success story." from Simon Ewins Managing Director at Premier Inn

Motorist clocked doing 151mph on Lincolnshire road

Lincolnshire is one of the worst areas in the country for motorists caught doing more than 100mph, according to figures obtained by road safety charity Brake.

Copyright: Andrew Matthews/PA Wire

In total 178 motorists were caught travelling at more than 100mph on the county's roads in 2018 - the 11th highest in the UK.

In one case a driver was caught on the A17 at Little Sutton doing 151mph in a 60mph zone.

Brake obtained figures from 40 of the 45 police forces across the UK, following a Freedom of Information request.

Quote Message: Anyone caught travelling at such speed should always face a ban – we have to make sure these dangerous, selfish drivers are taken off our roads. The government must invest in national roads policing as a priority to provide the police with the resources they need to get out on the roads and act as a true deterrent to dangerous driving." from Joshua Harris director of campaigns for Brake

Watch: Tuesday's forecast for Yorkshire and Lincolnshire

Lisa Gallagher

Weather presenter, BBC Look North

It's going to be a dry and fine day with plenty of sunshine.

Temperatures could reach as high as 25C in places.

Overnight it'll stay dry with temperatures dropping to about 13C.

Bin liners full of chicken carcasses dumped in lay-by

Council officers are investigating after 20 bin liners full of chicken carcasses were dumped in a lay-by.

East Lindsey District Council said the remains were left in the Tut Hole lay-by on the A16 near Spilsby, at the end of last week.

Further carcasses were also found in a lay-by about 15-miles further along the A16, near Swaby.

The council said its enforcement team is investigating the incident.