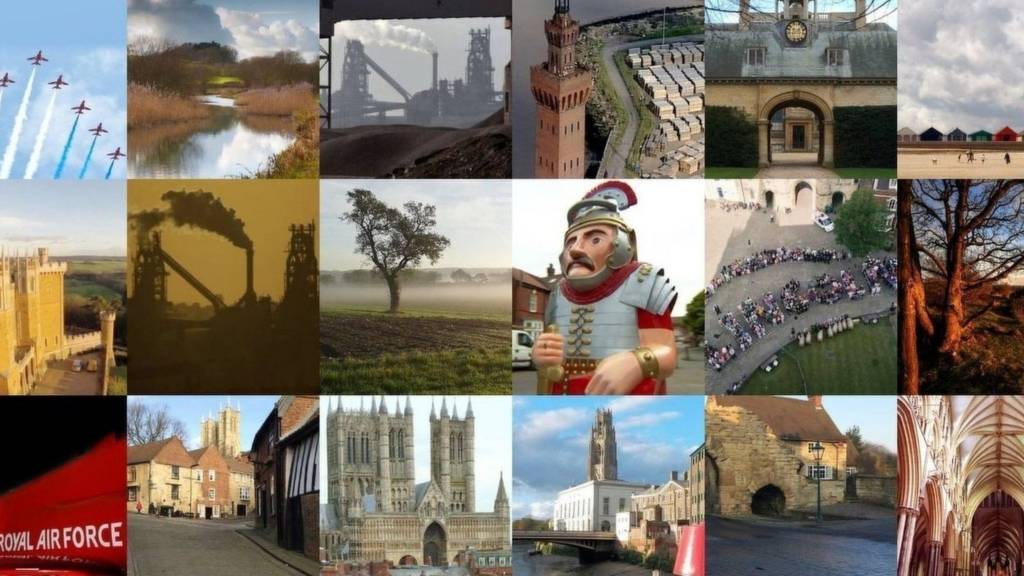 Lincolnshire breaking news: Latest updates
Could we be closing the generation gap over a drink in your local?

James Cook

Chief News Correspondent for The Nine

A Conservative Councillor believes Scotland should 'jog on' if the option was independence or Brexit.

Wanted for £580 attempted shopping trolley theft

Two women are wanted by Police in Boston for attempting to steal £580 worth of goods from a shop.

The two women pictured filled a trolly with shopping at B&M Bargains in Boston on July 1 at just before 18:00.

They left the shop with hundreds of pounds worth of shopping without paying.

When confronted in the car park by staff, they both fled the scene.

Police say if you recognise either of the women you should contact them.

Triple sex assaults 'may be linked'

Police patrols have been increased after three sexual assaults in Lincoln this month.

Lincolnshire Police say a woman was grabbed and sexually assaulted on South Common in the city yesterday (Sunday July 21) at around 14:20.

The woman had been approached by a man who asked her for the time when she looked at her watch he attacked her.

Police say they believe it may be connected to two other reported sexual assaults, including one of a young girl, on the South Common in July.

They've also connected the assaults to an incident where a man on a bicycle grabbed a woman's arm on Hermit Street in the city yesterday.

Police say they've arrested a 23-year-old man in connection with the incident, but are "keeping an open mind".

Quote Message: We have responded with increased patrols in the areas in and around South Common and the lower High Street. I would urge people who have information, however insignificant they may think it to be, to contact us.Their information may prove crucial to our investigation. from Detective Superintendent Pete Grayson Lincolnshire Police

Man jailed for 13 years for abusing baby daughter

A man from Lincolnshire who filmed himself abusing his own baby daughter has been jailed for 13 years.

Police discovered a phone showing a male adult abusing a baby, after raiding a home in Lincolnshire.

The man was identified by a distinctive tattoo.

Following his arrest, the man disclosed that he had also abused his step-daughter.

The girl later told police that this had happened a number of times and that her step-father had told her to keep it secret.

The man, who can't be identified in order to protect the children's identities, has pleaded guilty to sexually assaulting a baby.

He also admitted two charges of rape relating to the older girl.

Passing the 13 year sentence at Lincoln Crown Court today, Recorder Paul Mann QC said this was a "truly appalling" case.

Council apologises 'profusely' over Christmas Market

City of Lincoln Council has apologised "profusely" to local residents over inconvenience caused during the city's Christmas Market last year.

There had been complaints that residents' parking was used by visitors to the market, that road closures affected too large an area and even that residents felt unable to walk their dogs while the market was on.

In a letter sent to local residents, the council has addressed a number of complaints and assured them that changes will be implemented to avoid those problems in the future.

But some residents have said they still feel the only way to stop the interruption happening again is to move the Christmas Market to a different location entirely.

Summer anti-domestic abuse campaign launched by police

Lincolnshire Police have launched a campaign to highlight an increase in reports of domestic abuse during the summer months.

Copyright: Lincolnshire Police

The force says it gets 10,000 reports of domestic abuse per year in the county.

Because of the tourist season, reports increase during the summer, it adds.

Police say the holiday period can increases stress and pressure on less stable family units.

Lincolnshire Police has erected boards in coastal communities highlighting the issue.

Quote Message: For those in unhealthy, abusive relationships it can be a time where violence, abuse and controlling behaviour increases." from Ch Supt Chris Davison Lincolnshire Police

Skegness lifeguard, 17, saves teen's life

A lifeguard in Skegness has been called a hero after saving a teenage boy from drowning in the sea.

Lewis McGarry, 17, ran to help the 14-year-old after he saw him struggling in the water yesterday afternoon.

The boy had been swimming outside the designated swim zone marked by yellow and red flags on the beach.

Quote Message: He was a little bit shook up by it, but that's only normal. We took him up to the lifeguard unit and ran all the standard checks and then let him carry on with his day." from Lewis McGarry Lifeguard

Warning over breast implant side effects

A group of women from Lincolnshire say they'd never have had breast implants if they had been warned about all the potential side effects.

Leading surgeons are now calling for all patients to be told about breast implant illness before going under the knife.

That's despite little scientific evidence that it's connected to things like headaches, fatigue, joint ache and hair loss.

Janey Bryne, pictured, from Lincoln has had seven operations on her breasts and two uplifts.

She says if she'd have had more information she would never have gone ahead with the surgery.

Quote Message: Once you've started, it's an addiction. You're just after that perfection. from Janey Byrne

Seaside towns where young may disappear

There are concerns for the future of Lincolnshire's coastal communities because of a decline in the number of younger people living in them.

Analysis of population projections has shown that half of towns on the English coast could see declines.

Data shows that the population in North East Lincolnshire could decrease by thousands.

It's thought that almost every coastal local authority in the north of England could see a decrease in young people by 2039.

The analysis comes after a report from the House of Lords which said coastal communities had been "neglected for far too long".

Wasp nest aerosol 'flamethrower' sparks Lincoln flat fire

Fire crews in Lincoln have issued a warning after they had to put out a blaze caused by someone trying to burn a wasps' nest.

Fire crews from Lincoln North were called to Edendale Gardens on Saturday afternoon to tackle the fire in the cavity wall of a flat.

The occupier of the flat had been using an aerosol can as a flamethrower to try and clear the nest.

Lincolnshire Fire and Rescue Service has advised people to "never do this" - and instead call a professional pest controller.

Lincolnshire's Monday weather forecast

Get the sun cream ready...It's going to be warm in Lincolnshire.

Here's the latest forecast...

Lincolnshire health visitors hold fresh strike in pay row

Health visitors in Lincolnshire are planning another day of strike action today.

The staff, employed by Lincolnshire County Council, are taking industrial action in a row over pay.

Unite union members walked out last week because they have not received a pay increase for two years.

Workers lost more than £2,000 a year compared with NHS staff after their contracts were switched from the NHS to the council in 2017, the union said.

The authority said it had a "competitive pay structure in place" and valued the health visitors' work.

Another day of action is planned for Thursday.

Severe accident: A1 Cambridgeshire westbound

BBC News Travel

A1 Cambridgeshire westbound severe accident, from A1 Stamford to A43 Kettering Road Wothorpe.

A1 Cambridgeshire - A1 Great North Road blocked and it's heavy westbound from Stamford to Wothorpe, because of an accident involving car and a lorry. Congestion to Wittering.

To report traffic and travel incidents dial 0330 123 0184 at any time

Lincoln city centre stab investigation

Inquiries are continuing this morning after a man was found with serious stab wounds in Lincoln.

St Benedicts Square was cordoned off yesterday after officers were called to the scene in the early hours of the morning.

The victim was taken to Lincoln County Hospital with serious injuries which police believe were caused by an attacker using a broken bottle.

Two men have been arrested on suspicion of grievous bodily harm.

Anyone with information about the incident is being asked to contact police.