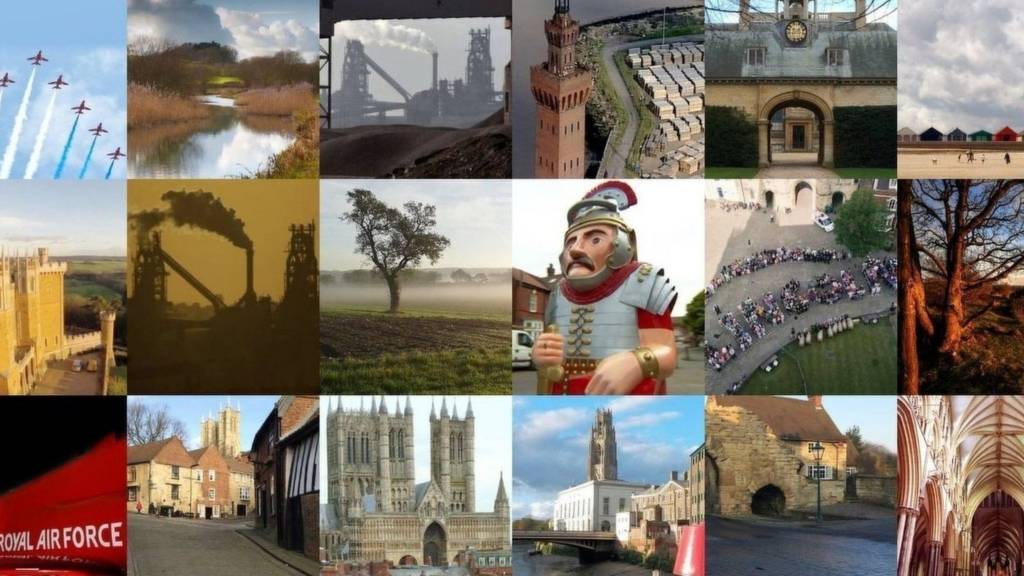 Lincolnshire breaking news: Latest updates
Government 'working with bidders' for British Steel

The new Business Secretary has said she is confident a buyer can be found for British Steel.

British Steel was placed into compulsory liquidation on 22 May, putting 5,000 jobs at risk in Lincolnshire and endangering 20,000 in the supply chain.

Andrea Leadsom met workers during a visit to the firm's Scunthorpe plant.

"There is definitely a deal to be done," she told the BBC.

"We are working very carefully with a number of bidders. It is for the Official Receiver to select with EY (formerly Ernst & Young) which is the right one."

Spalding relief road plans get go-ahead

The first two stages of a western relief road for Spalding have been given the green light by councillors.

The authority hopes to break ground on the northern section this winter and start on the southern section by 2022.

However, the Secretary of State will have to review the decision first.

The council says no firm plan has been established for a middle section.

Plans for meat rendering plant rejected

Plans for a meat rendering plant on the outskirts of Lincoln have been rejected by councillors.

The proposals had been put forward last year for the site on Jerusalem Farm, near Skellingthorpe.

It would have seen a new facility built as well as several affordable homes and a manager's house.

But planners at Lincolnshire County Council have turned down the project, following concerns about the impact of smells and noise on homes nearby.

Lincoln Cathedral gears up for Oliver!

Work is due to begin today on building seating inside Lincoln Cathedral for a production of musical Oliver!

The event, to be held next month, is being staged in partnership with the Starring Lincoln Theatre Company:

Woman rescued from under lorry in Grantham

A woman is being treated in hospital after she was rescued from under a lorry in Grantham.

The pedestrian was left trapped following the incident at the George Shopping Centre in the High Street this morning.

Police are appealing for witnesses.

Lincolnshire's afternoon weather forecast

It will be a fairly cloudy but dry afternoon in Lincolnshire.

Here's the latest forecast:

Stay safe: Lincolnshire waterway warning

People looking to cool off this summer by taking a dip in Lincolnshire's rivers are being warned about hidden dangers.

The Environment Agency says jumping off its weirs, sluices, locks and pumping stations can lead to serious injury.

Those who ignore the warnings could also be committing an offence leading to a £1,000 fine, the agency adds.

Health visitors' strike: 'No hope' from talks - Union

Talks to end a pay dispute between health visitors and Lincolnshire County Council have so far failed, according to union representatives.

Health workers from across the county are on strike and are protesting outside the authority's headquarters in Lincoln today.

The Unite union says workers are losing more than £2,000 a year compared with NHS staff.

Union representative Nicola Robbins says talks haven't yielded results: "To date, it's not given us any hope that this is going to be sorted out anytime soon. That's why we're unfortunately having to continue with our strike action."

Lincolnshire County Council says it has a competitive pay structure in place and remains open to ongoing discussions.

Breaking

Pedestrian trapped under lorry in Grantham

Emergency services are trying to free woman who's trapped under a lorry in Grantham.

Police say it happened on the High Street.

Paramedics are on the scene and a road closure is being put in place.

Cyclist seriously injured in Spalding crash

A cyclist in his 60s has suffered serious injuries in a crash involving a car in Spalding.

Lincolnshire Police say he's been taken to Nottingham's Queens Medical Centre for treatment.

Investigations into the incident, which happened on the A151 at the junction between Broadway and Monks House Lane, are ongoing.

The road is still closed.

Rain, rain go away: The show must go on in Heckington

Thousands of people gathered at the annual Heckington Show at the weekend.

The wet weather had an impact on the event, with parts of the showground having to be closed after becoming waterlogged.

The showjumping also had to be cancelled.

But people made the most of it, including enjoying the live music:

Accident sparks closure of A151 in Spalding

The A151 Bourne Road is currently closed in both directions in Spalding.

It's due to an accident at Monks House Lane.

It's been shut since 06:00 this morning.

Lincolnshire's Monday weather forecast

It's going to be a fairly cloudy day in Lincolnshire but should stay dry.

Here's the latest forecast:

Lincolnshire health staff begin walk-out in pay row

Health visitors in Lincolnshire will start a three-day walkout across the county today in a row over pay and working conditions.

The Unite union says workers lost more than £2,000 a year compared with NHS staff after their contracts were switched to Lincolnshire County Council in 2017.

Demonstrations are due to be held outside the authority's offices and a picket line is also forming outside the Myle Cross Centre in Lincoln.

The council says it has a competitive pay structure which goes beyond what the health service offers.