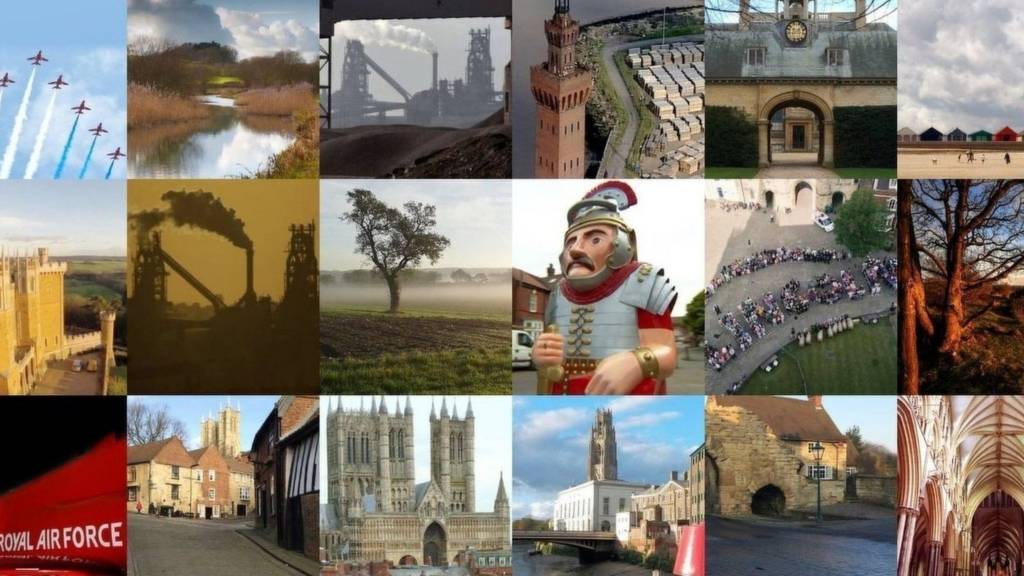 Lincolnshire breaking news: Latest updates
The dreaded wait is over for thousands of young people.

Hospitals use AI to to help breast screening

The trust which runs Lincolnshire's hospitals is one of just two in the country to take part in a groundbreaking new trial using artificial intelligence (AI) to support breast screening.

Copyright: Press Association

Currently all images produced during mammograms are reviewed by two members of the breast screening team.

But it's hoped the new assessment tool will revolutionise the way scans are read and analysed in the future.

Simon Harris, from the East Midlands Radiology Consortium, said: "Artificial intelligence is very good at pattern recognition. It looks at a mammogram image and it looks at certain markers or signs that are in there which might be something of interest.

"It's not very good at creative thinking in the way a human would be, but it is very good at spotting differences in images."

Consultant mammographer Bernadette Trzcinski says she thinks it'll make a big difference.

"It also means the women we have to recall because we've spotted something on their mammogram which we want to have a further look at, we have more time to spend with those women who are very anxious," she says.

British Steel buyer is 'pure speculation' says union

The Unite union says talk of a confirmed buyer for British Steel in Scunthorpe being announced by the end of the week is "pure speculation".

It is understood an investment arm of Turkey's armed forces pension fund is the preferred bidder.

But Unite says suggestions of a confirmed buyer are rumours and will meet with the administrator today to raise concerns about leaks.

British Steel went into compulsory liquidation in May, putting thousands of jobs at risk.

Lincoln Christmas Market lost more than £80,000

Last year's Lincoln Christmas Market made a loss of £82,380 which has been put down to policing costs, low park-and-ride numbers and a freeze on stallholder prices.

City of Lincoln councillors will review the full financial report on the market at a performance scrutiny meeting on 22 August.

According to the Local Democracy Reporting Service, the authority had budgeted for a £13,210 surplus ahead of the 36th annual festive market.

But the council lost £95,590 more than it had budgeted.

The authority blamed a drop in park-and-ride numbers on the opening of Lincoln Central car park and reduced coach bookings.

It said a stallholder price freeze, which was made as a "gesture of goodwill", also had an effect.

The council estimated that more than 230,000 people attended the Christmas Market.

It said visitor spend was in the region of £14m, with an estimated economic value of £2.65m to the city.

'No demand' for new student houses - Lincoln Uni bosses

Local Democracy Reporting Service

At least 50 new student town houses will be built in Lincoln, despite university bosses' concerns that there is "no demand" for them.

Copyright: City of Lincoln Council

Seven four-storey blocks providing 361 en-suite rooms will now be built on the former Windmill Pine site on Beevor Street.

A total of 42 six-bed, two nine-bed and seven 13-bed houses of multiple occupation are proposed for the development.

It also includes a new reception area and 99 car parking spaces.

Stem Architects and Morrisons, who submitted the plan, said there was a "shortfall" in purpose-built housing for students past their first year.

But, the University of Lincoln said the town houses would be "surplus to demand" and that the proposal had "no encouragement" from the institution.

Man found with head injuries in Grimsby

Police are appealing for information after a man was found with head injuries in Grimsby.

Humberside Police were called to St James Square, in Grimsby, at 09:30 following reports that a man had been found injured near to a bench in the square.

He has been taken to hospital where he currently remains in a stable condition.

The force has appealed for any witnesses to come forward, in particular a woman who walked across the square between 09:00 and 09:30 wearing a beige coat.

More than 60 weapons surrendered to police

A total of 63 weapons have been handed in to police stations across Lincolnshire as part of a two-week long firearms surrender.

Copyright: Lincolnshire Police

Of the 63 firearms, there were four air pistols, 44 rifles, and 15 shotguns.

The guns and ammunition will be destroyed, police say.

Quote Message: We had a selection of weapons handed in. These included fully-functional weapons through to imitation weapons. Imitation weapons in the wrong hands can cause as much fear as live weapons. We are delighted residents have supported our campaign and handed in these weapons which will prevent them from getting into the wrong hands." from Det Insp Mark Seage Lincolnshire Police

Mustard gas accused trio appear in court

Three people have appeared in court accused of possessing and dumping mustard gas canisters in a lake.

Copyright: Lincolnshire Police

About 150 canisters of the highly noxious substance were unearthed in and around Roughton Woods, near Woodhall Spa, Lincolnshire, in October 2017.

Martyn Tasker, 39, Michaela Tasker, 31,and Stuart Holmes, 50, appeared before Lincoln magistrates charged with a number of offences.

All were bailed until 12 September when they are due at the city's crown court.

Police declared a "major incident" after the canisters were first discovered on the former World War Two military base at Roughton Woods.

Man charged over Boston incident

A man has been charged with several offences including criminal damage and possession of an offensive weapon after an incident in Boston.

Przemyslaw Kuziel, 22, of no fixed address, has been remanded in custody following a court appearance at Lincoln Magistrates' Court.

He has been charged with affray, attempted GBH, three counts of criminal damage, possession of an offensive weapon and making threats to kill.

All offences are in connection with an incident at a car park in Wide Bargate in Boston, where officers were called at about 09:40 on 7 August.

Kuziel's next court appearance is on 16 September at Lincoln Crown Court.

Lincolnshire Police said it had made a mandatory referral to the Independent Office of Police Conduct.

Students across Lincolnshire get A-level results

Hundreds of sixth formers in Lincolnshire have been getting their A-level results this morning.

Many students hope they've got the grades needed to go to their chosen university - others will have to go through the clearing process to find a place.

At North Kesteven Academy, 100% of students achieved A* or A grades in their chemistry A-level, while more than half of students taking Art A-level achieved A* or A grades.

Quote Message: We are really proud of our students who have done incredibly well as a cohort this year. Our teachers have also worked so hard and we have had some real success stories." from Jo Tunnicliffe Headteacher, North Kesteven Academy

Mum's death prompts flowers kindness gesture

Abuse towards young referees is 'unacceptable'

Football officials in Lincolnshire say the abuse faced by referees in the grassroots game is unacceptable and they're taking action to stamp it out.

Michael Brader, the Referee Development Officer for Lincolnshire Football Association, said on one match day last month three referees had been "reduced to tears" by supporters coming on to the pitch.

This season the association is giving referees under the age of 18 purple shirts to highlight their age in an effort to reduce the chances of them being targeted for physical or verbal abuse.

Earlier this year BBC reports highlighted incidents where young referees across the country have been given death threats and attacked by players and coaches.

Quote Message: What we want to do is take away those limited times when it all goes wrong and people over step the mark, and those bad experiences. We want to eliminate them as much as we can." from Michael Brader Referee Development Officer for Lincolnshire Football Association

Access to Bardney Surgery services 'needs improving' - MP

Access to services at Bardney Surgery needs to be improved, according to Sir Edward Leigh MP.

He made the comments after it was confirmed that people with a GP appointment there were being sent to Woodhall Spa New Surgery instead.

Bardney Surgery is expected to be closed all week though the group which runs it has said it is a temporary measure due to unforeseen circumstances.

Sir Edward, however, said: "I want to get reassurances from the chairman that we're going to improve access to services, that the parish council and the people are kept fully informed, that this won't happen again and that permanent procedure will be put in place because the nearest surgery is in Woodhall Spa and there is no easy if any public transport."

Watch: Thursday's forecast for Yorkshire and Lincolnshire

Gillian Brown

Weather presenter, BBC Look North

There will be a few showers around this morning but they will clear away quite quickly and it'll turn dry and bright day for most.

Temperatures could get up to 21C in places:

Councillors challenge charges for new bins

Some residents in Louth are having to take maggot-infested bin bags to the tip because they can't afford council wheelie bins, it has been claimed.

Under the current rules in East Lindsey, all new home owners have to pay £27 each for a domestic and recycling bin, plus a further £25 delivery charge.

Louth town councillors Lynne Cooney and Alex Cox have set up a petition to try to get the charges dropped, saying it's too expensive for many people on low incomes.

Councillor Cooney says: "It was a resident who contacted me. At that time she couldn't afford it and she asked for bin bags which they wouldn't provide, so she had to provide her own.

"When we've had this hot weather recently, the bins had maggots which then spilled out into the car."

East Lindsey District Council says the charges have been in place for two years now and are a reflection of the financial challenges the authority is facing.