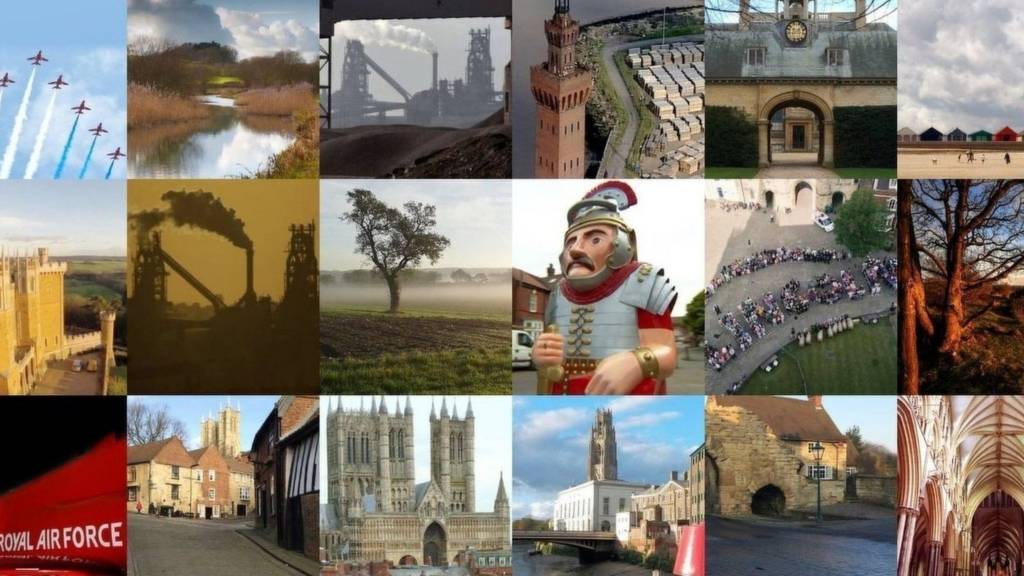 Lincolnshire breaking news: Latest updates
Severe accident: A16 Lincolnshire both ways

BBC News Travel

A16 Lincolnshire both ways severe accident, from A1136 Frederick Ward Way to A46 Weelsby Road.

A16 Lincolnshire - A16 Peaks Parkway in Grimsby closed in both directions from the A1136 Frederick Ward Way junction to the A46 Weelsby Road junction, because of an accident.

To report traffic and travel incidents dial 0330 123 0184 at any time

Severe accident: A631 Lincolnshire both ways

BBC News Travel

A631 Lincolnshire both ways severe accident, from B1202 Oxford Street to B1225 High Street.

A631 Lincolnshire - A631 Willingham Hill closed in both directions from the B1202 Oxford Street junction in Market Rasen to the B1225 High Street junction in Ludford, because of an accident. Traffic is coping well.

To report traffic and travel incidents dial 0330 123 0184 at any time

75-year-old man wins karting championship

A Lincolnshire man has retained his karting championship at the age of 75.

Copyright: Ken Blanchflower

Ken Blanchflower, from Billinghay near Sleaford, regularly races at Woodthorpe near Alford.

For the second successive year, he's become senior open champion, beating opponents in their twenties.

Ken says karting fans are amazed.

Quote Message: I was walking past the podium and the guy who organises the trophies said, "There's our 2019 senior open chamion." I was just walking by. It was quite funny because there was a lot of new faces there. They turned round and saw me, 75 years old, and must have thought I was a bit old. They all laughed, and thought he was joking!" from Ken Blanchflower Champion karter

Lincoln City announcement expected

The new manager of Lincoln City FC is expected to be announced by the club at 18:00 this evening.

It's all but confirmed that the replacement for the Cowley brothers will be Michael Appleton, former manager at West Brom, Blackburn Rovers and Oxford United.

Teen in court over child abuse images

A man who took indecent images of children while training at a Lincolnshire school has appeared in court today.

Lewis Croft, from Cliff Road, Welton spoke only to confirm his name at Lincoln Crown Court.

He had admitted nine charges at a previous hearing.

Croft's home was raided by police back in July after a tip off from American law enforcement.

He'll appear back in court in November once a psychiatric report has been completed.

Seven miles of traffic delays on A1

David Pittam

BBC News Online

A single closed lane on the A1 is causing delays of 40 minutes for drivers.

Highways England said they closed the northbound lane, between the junctions with the A606 and the A151 in Rutland, because of a stranded vehicle.

'Don't make my son shave', says campaigning mum

A mother who says her teenage son was told he would be put in isolation if he came to school unshaven is calling for a change in school uniform rules.

Copyright: Katherine Parsell

Katherine Parsell, from North Somercotes, says her 14-year-old son Oliver has been told by staff at Somercotes Academy he must be clean shaven or face the consequences.

The school says it's part of its uniform policy to be clean shaven.

A petition started by Ms Parsell has been signed by over 200 people.

She said: "I believe wholeheartedly that their policy, and that of any other school that has this kind of shaving policy, infringes on each and every child's human rights."

A spokesperson for Tolbar Multi Academy Trust, which runs Somercotes Academy, said the school has a "very clear dress and appearance policy" and that Oliver is being treated "in the same way as all other students".

Severe accident: A1 Rutland northbound

BBC News Travel

A1 Rutland northbound severe accident, after A1 Empingham.

A1 Rutland - One lane closed and queues on A1 Great North Road northbound in Tickencote after Empingham, because of a lorry that's broken down and an accident.

To report traffic and travel incidents dial 0330 123 0184 at any time

Post office returns to seaside village

Holidaymakers looking to send a postcard from Sutton in Sea can breathe a sigh of relief from today as the post office returns to the Lincolnshire resort.

People have been visiting Sutton on Sea for its picturesque scenery since the 19th century.

But since last year the closure of the local Post Office has been a thorn in the side of anyone searching for a stamp.

From today though, an official branch has opened in the Spar shop, in High Street.

Man dies after swim near Lock

A 21-year-old man has died in the River Witham.

Copyright: Richard Croft (CC)

The alarm was raised when the man didn't resurface after diving into the water at Bardney lock yesterday afternoon.

A water rescue team, air ambulance and paramedics were called but he was pronounced dead at the scene.

The death is not being treated as suspicious but has been passed to the coroner to investigate the circumstances.

Quote Message: As in this tragic case, open water can have hidden dangers that can prove fatal and I would urge anyone who spends any time on or near open water to use this case as a devastating reminder of that. from Sergeant Andrew Shepherd Lincolnshire Police

Police 'increasingly concerned' for missing man

Police say they are "urgently" looking for a Lincolnshire man missing since Wednesday.

Copyright: Lincolnshire Police

Steven Mackie, 56, went missing from his home near Louth earlier this week.

Lincolnshire Police say he has been seen driving around the county in a black Peugeot 308, with sightings in Spalding and Horncastle.

The forec has asked for anyone who spots Mr Mackie or sees the car - registration number KS10 AEC) - to contact them.

Lincolnshire's 'Greta' behind Horncastle climate protest

A 12-year-old girl from Horncastle is staging Lincolnshire's answer to worldwide climate change protests today.

Holly Pavey has been taking part in protests in the town since the last school year.

Today, millions of people across 150 countries are expected to take part in the largest ever protest against climate change.

Holly says that, even if not many people turn up to her protest, it's still worth doing.

Quote Message: I am very hopeful that a lot of people will turn up but Horncastle is a small town. Greta Thunberg says no one is too small to make a difference and I believe that no school strike is too small to make a difference. from Holly Pavey 12-Year-Old Climate Activist

Man pleads guilty to child sex offences

A 27-year-old man is facing jail after he admitted a string of child sex offences.

Copyright: GEOGRAPH/JOANNE DAVIES

Francis Mowday, of Carlton Park, in Manby, near Louth, pleaded guilty at Lincoln Crown Court yesterday to five counts of causing a child to engage in sexual activity.

He also admitted a charge of sexual communication with a child and three charges of making indecent images of a child.

He was released on bail ahead of sentencing on 4 November.

£2m repairs fund set up for flood-hit farmers

A £2m repairs fund has been set up by the government to support farmers who were affected by severe flooding earlier this year.

The Farming Recovery Fund will pay out grants of between £500 and £25,000 to cover the costs of repairing damage.

Wainfleet in Lincolnshire (above) and parts of North Yorkshire, including Grinton (below), were hit by flooding in the summer following heavy rainfall.

Stuart Roberts, from the National Farmers Union, said farmers "desperately needed" support.

"The reinstatement of the Farming Recovery Fund will be a relief to those farmers affected by the recent flooding events in Yorkshire and Lincolnshire who're now coping with a massive clear-up operation," he said.