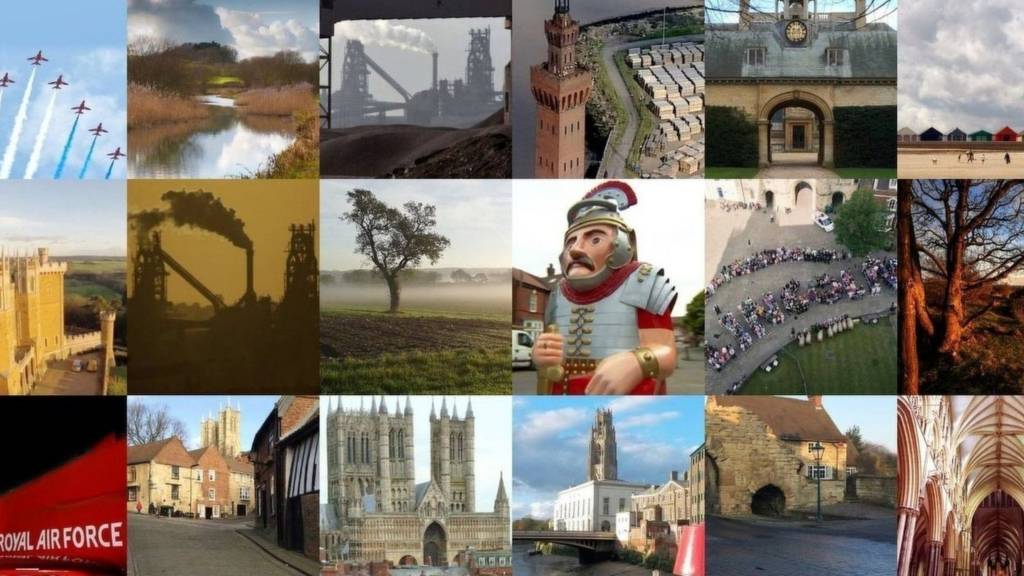 Lincolnshire breaking news: Latest updates
Lincolnshire business scoops top sausage award

Uncle Henry's at Grayingham have had their Lincolnshire sausage crowned as the best banger in the North East.

The award was made by celebrity chef and star of cookery programme, Ready, Steady Cook!, Lesley Waters, who hosted this year's UK Sausage Week celebration Lunch at the Butchers' Hall in London.

The company was also Highly Commended for their Red Arrow sausage and won a Runner Up prize for their Caramalised Onion sausage.

National Centre for Craft and Design plans approved

Local Democracy Reporting Service

Plans for a £1.2m refurbishment of Sleaford's National Centre for Craft and Design have been approved by councillors.

Copyright: North Kesteven District Council

The plans will see the top two floors of the building given over to the company MRI Software, which will move from its current premises in Westgate.

There will also be a 200sqm extension to the ground floor to create a ground floor gallery, an artists' workshop, a children's zone and a performing arts studio, together with a large bistro and outdoor seating area.

Copyright: North Kesteven District Council

Two bronze lions worth over £30,000 stolen from property

Two life-size bronze lions worth between £15,000-£20,000 each have been stolen from a property in Walesby.

Copyright: Lincolnshire Police

They were taken from the property on Walesby Hill at some point before 15:30 yesterday.

The owners say it would take between four and six people to lift each of the lions.

Lincolnshire Police have appealed for anyone with any information to get in touch.

Lincolnshire coast welcomes first seal pup of the season

The first seal pup of the season has been born at Donna Nook on the Lincolnshire coast.

Wardens at the nature reserve confirmed that the season is officially under way, with the first pup born over the weekend.

Hundreds of seals arrive at Donna Nook every year to give birth.

Currently the nature reserve has 18 seal bulls, 41 cows and one pup.

Lincoln church faces demolition

Local Democracy Reporting Service

Demolition of the disused Ermine West Methodist Church in Lincoln to make way for a housing development looks set to go ahead.

The church and community hall, in Trelawney Crescent, was built in the latter half of the Ermine Estate's development in the 1950s and early 1960s.

The city council says it needs permission to flatten the building as the land is "earmarked" for a housing development.

City of Lincoln Council's planning committee has been recommended to approve the demolition, with councillors due to make a final decision at a meeting on 6 November.

Grenfell report criticised by South Holland council leader

The first phase of a public inquiry into the Grenfell Tower disaster focuses on the wrong things, according to the leader of South Holland District Council.

The report, published on Wednesday, followed the first phase of an inquiry looking at what happened on the night of 14 June 2017 when 72 people died.

It condemned London Fire Brigade (LFB) for "systematic failures" in its response to the fire.

Inquiry chairman Sir Martin Moore-Bick said the absence of a plan to evacuate the tower was a "major omission" by the LFB and more lives could have been saved had its "stay-put" policy been abandoned sooner.

The LFB said it was "disappointed" by some of the criticism of individuals.

Meanwhile, South Holland District Council leader Gary Porter, who is also the Local Government Association's building safety spokesman, said firefighters should not be blamed:

Quote Message: There were guys who went in and out of that building on that night who did things I cannot imagine having to face. So I don't want us to lose focus on where the real villains are in this." from Councillor Gary Porter South Holland District Council and Local Government Association

Burst water main affects Lincoln residents

Homes and businesses in the Birchwood area of Lincoln are being warned they may have no water or very low water pressure following a burst water main.

Anglian Water say they are "working as quickly as possible" and to expect to have the main fixed by 15:30.

The company has apologised for any inconvenience.

TV star pulls out of Lincoln panto

TV personality Melinda Messenger will not be starring in this year's pantomime at the New Theatre Royal in Lincoln, it's been confirmed.

She was set to star as Fairy Stardust in Robin Hood, but said she had to pull out because of "family reasons".

She went onto say she hopes to be part of next year's line-up instead.

The theatre says it's working hard to recast the part in the short timescale before rehearsals start.

New flats and shops plan for Louth car parks

Two car parks in Louth could be replaced by new apartments and shops, according to the Local Democracy Reporting Service.

Applicant Mr Neil wants to build 13 flats and two commercial units on Sharpley's Court and Horton's Yard, as well as convert an existing building into a single-storey home.

The proposals will leave five on-site parking spaces.

The apartments will be one and two-bed and, at its highest, the block will be three storeys, stepping down to two-and-a-half.

Copyright: Lincs Design Consultancy

Documents submitted on Mr Neil's behalf by Lincs Design Consultancy say the plans will "provide a more active and positive sense of enclosure to Pawnshop Passage, inviting people into the town centre".

New Spalding United owners aim to reconnect with town

Spalding United football club is under new ownership, with new shareholders and directors.

Copyright: Spalding United

The club, which has a local derby against Stamford this weekend, says there will be a new emphasis on putting the community at the heart of everything it does.

Spalding United is currently a member of the Northern Premier League Division One South East and plays at the Sir Halley Stewart Field.

Businessman Iain Crawford, one of the new directors/shareholders, says he hopes the club can reconnect with the town:

Quote Message: Spalding United was a big part of the community and a big part of the town for many reasons. That seems to have dissipated a little bit in the last two to three years and I think the people involved now are very much of the mindset that we want to bring it back to the community." from Iain Crawford Director, Spalding United

Over 100 jobs threatened as firm goes into administration

Lincoln-based construction firm The Simons Group has gone into administration, putting more than 120 jobs at risk.

The company, which has been in operation in the city since 1944, made the announcement yesterday evening.

Company bosses have blamed challenging trading conditions, contract delays and cash flow difficulties and say despite their best efforts they were left with no other option.

The Simons Group, which has 124 workers, says there will be redundancies over the coming days, but a number of employees will stay on to help assist and wind down the business.

Joint Administrator Nathan Jones says they are looking to sell off parts of the company:

Quote Message: We will be looking to market some elements of the business for sale and encourage any interested parties to make contract with the Administrators without delay." from Nathan Jones Joint Administrator

Scunthorpe British Steel site visited by possible buyers

Possible buyers for British Steel are visiting the company's major site in Scunthorpe this week.

It comes after the preferred company Ataer Holding failed to reach a deal over buying the site.

Ataer had until last Thursday to reach an agreement to buy the business, which includes the works in North Lincolnshire

However, the firm no longer has exclusivity and other bids are being invited.

Since May, British Steel has been kept running by the government as it seeks a buyer for the business.

Some 5,000 jobs are directly at risk and another 20,000 in the supply chain.

British Steel was put into compulsory liquidation in May after rescue talks with the government broke down.