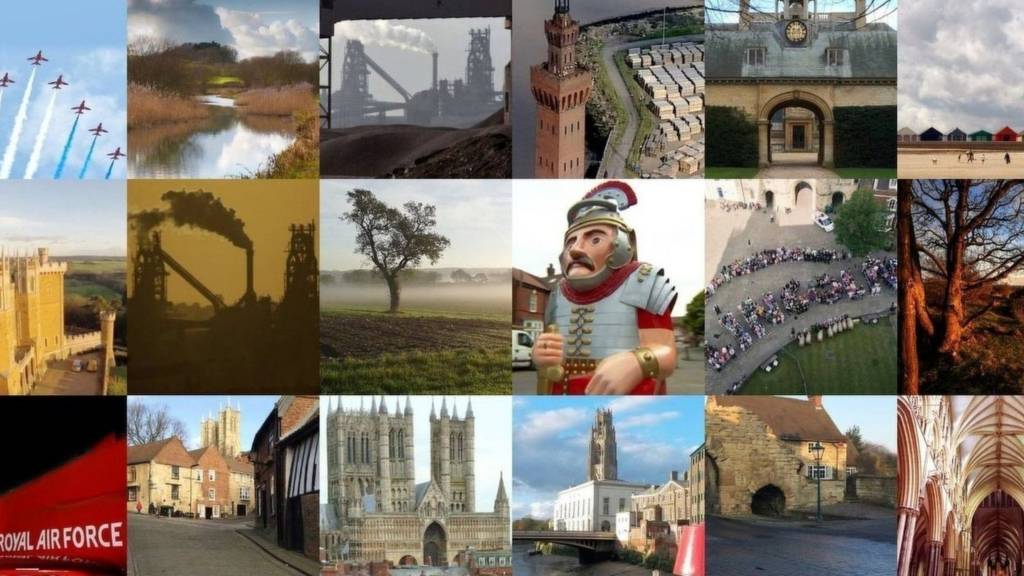 Lincolnshire breaking news: Latest updates
Grantham Hospital not 'for the chop'

The man in charge of Lincolnshire's Hospitals has told the BBC there are no plans to close Grantham Hospital.

There have been fears for the future of the hospital on Manthorpe Road, with the A&E being "temporarily" closed for the past three years.

Andrew Morgan, the chief executive at ULHT, said: "I'm very clear - Grantham and District Hospital is not for the chop. It's going to be here for years to come."

Former special constable is placed on 'barred list'

A former special constable has been placed on the 'barred list' after a misconduct hearing.

Copyright: Lincolnshire Police

The hearing found Laken Hunter breached the Standards of professional behaviour in respect of allegations relating to honesty and integrity and discreditable conduct.

It was held today at Lincolnshire Police Headquarters where the breach was found to amount to gross misconduct.

Chief Constable Bill Skelly, chairman of the special case hearing, found she would have been dismissed had she still been a serving officer.

Her name will be placed on the College of Policing barred list.

New boss sought for Lincolnshire council

Lincolnshire County Council is once again trying to find a new chief executive.

Copyright: Lincolnshire County Council

It follows the controversial departure and payout of Keith Ireland, the previous man in charge.

The annual salary is £182,000, which is £3,500 more than the previous post-holder.

Mr Ireland left Lincolnshire County Council exactly a year ago - just six months after starting - and with a large payout. He is said to have left following clashes with Conservative leader Martin Hill.

In its job advertisement, the authority says it's looking for someone who will work to a 'one council mindset'.

Police dealing with accident on A1

Police are currently dealing with a road traffic collision on the A1 at Long Bennington:

Freemasons team up with charity to install defibrillators

Freemasons in Lincolnshire are working with a first-responder charity to make more defibrillators available to the community.

Copyright: Masonic Province of Lincolnshire

The Freemasons are investing at least £20,000 to help install defibrillators outside their 21 centres in Lincolnshire, North Lincolnshire, and North East Lincolnshire.

The group has an agreement with LIVES to make sure they are maintained.

The move is intended to make defibrillators available to everyone in the community around the clock, permanently ready to respond..

In rural areas, it can take longer to get medical help, so Community Public Access Defibrillators (CPAD) have are important in helping to save lives in rural communities.

Work to fit the defibrillators has started, and the first to be moved was at the Nightingale Rooms in Lincoln.

£100m Boston flood barrier could be in place this weekend

It's hoped this weekend will see the Boston flood barrier put into place.

Copyright: Environment Agency

The £100m project is aimed at cutting the risk of tidal flooding to 14,000 homes in the Lincolnshire town.

It's hoped a large, moveable gate will be installed across the River Witham on Sunday, if the weather conditions allow it.

Copyright: Environment Agency

The project is a partnership between the Environment Agency, Lincolnshire County Council, Boston Borough Council and Black Sluice Internal Drainage Board.

Newly discovered graffiti marks start of World War One

Archaeologists have uncovered graffiti carved into a stable door in Lincolnshire showing what life was like the day World War One began.

Copyright: Lincolnshire County Council

The graffiti shows the date of the start of the war on 4 August 1914, along with children's drawings of horses, a bicycle, two ploughs and names and initials.

The discovery was made by independent archaeologist Neville Hall while making a record of the historic buildings as part of a barn conversion in the Fens, near Quadring.

Copyright: Lincolnshire County Council

William Bristow, who created the graffiti, was the youngest son of the family who then owned the farm, and John Leusley was the eldest son of the landlord of the pub next door. Both boys survived the war, but not unscathed.

William stayed to help his widowed mother and elder brother Fred on the farm producing food supplies, exempting him from conscription. John served with the Cheshire Regiment and was injured in France.

Copyright: Lincolnshire County Council

John's brother Richard was killed in action on 1 January 1918, aged 21. His body was never found. His sacrifice is commemorated on the Tyne Cot Memorial near Passchendale in Belgium, and on the village war memorial in St Margaret's Church in Quadring.

On the same day Richard's death was reported in the local paper, and on the very same page, another article announced the youngest Leusley, William, had been awarded the Military Medal for "gallantry and devotion to duty under fire".

Shipping container accommodation ruling sparks appeal

A Sleaford businessman whose application for Airbnb accommodation in a converted shipping container was turned down has promised to appeal against the decision.

John Price saw his planning application for a furnished container behind the Eat Drink Sleep B&B turned down by North Kesteven District Council earlier this week.

It was described by councillors as "appalling", "ghastly" and "an abomination":

The scheme was refused as inappropriate development for the location due to its design, appearance and use of materials harming the character of the listed building and Conservation Area.

But Mr Price said he was upset by how he found out about the decision on Facebook and would be appealing.

Cash injection for Spalding and Holbeach town centres

Two Lincolnshire town centres are set to benefit from a £500,000 investment.

The money will be spent in Spalding and Holbeach on improvements including new benches and bins and creating heritage trails and running specialist markets.

Plans are also in place to introduce free WiFi on the town's high streets.

The improvements will be funded by South Holland District Council.

Quote Message: It's money we put to one side because we realised our high streets are struggling, like many other high streets across the country, and we want to try a positive move and put some money in to try and actually do something positive." from Nick Worth Deputy leader of South Holland District Council

Lincolnshire shepherdess wins top spot at food awards

A Lincolnshire shepherdess who spent five years creating her own breed of sheep has been recognised at the British Food Awards.

Lavinton Lamb is produced by Sophie Arlott in the village of Lenton near Grantham

She's been named winner of the Fresh Meat Producer category, which was judged by two-star Michelin chef Nathan Outlaw.

Sophie farms her flock on ancient pastureland which surrounds her farmhouse.

She has created her own breed from three native breeds specifically developed for flavour:

Quote Message: I'm delighted to have been recognised in the Great British Food Awards. Our lamb is unique to us and has been produced through careful, selected breeding to create flavour and quality. To have this recognised is a real vindication of our work and effort." from Sophie Arlott Lavinton Lamb

Signalling problems at Grantham rail station

There are currently delays on some LNER services because of signalling problems at Grantham rail station:

Hospital patients won't miss out on rugby final

Rugby union fans who are in hospital in North Lincolnshire and part of East Yorkshire might have feared they were about to miss out on the biggest game in years...

Copyright: Shaun Botterill/Getty Images

Tomorrow's a massive day as England face South Africa in Yokohama in the rugby World Cup final with head coach Eddie Jones challenging his players to "inspire the whole country" by beating the Springboks.

And in good news for patients in hospitals run by North Lincolnshire and Goole NHS Foundation Trust, it seems they're going to get get to watch the big match totally for free:

Skegness drug gang jailed

Six people have been jailed for their part in an organised drugs gang in Skegness.

Copyright: Lincolnshire Police

Lincolnshire Police cracked an operation supplying heroin from Leicester to the streets of Skegness, Lincoln Crown Court heard.

Undercover officers carried out test purchases over several months in 2017, the court was told.

Officers mounted the operation in response to the resort "being plagued" by heroin street dealers.

Andrew Peat, prosecuting, told the court the gang, many of whom had drug habits, were involved in an arrangement to supply heroin supplied by dealers in Leicester.

Derek Hicks, 44, of Church Road South, Skegness, was jailed for four years and eight months.

Keith Count, 37, of Phillip Grove, Skegness, was jailed for four years and six months.

Aaron Verheul, 37, of Morris Gardens, Skegness, was jailed for four years.

Alexander Tapsfield, 30, of West End, Spilsby, was sentenced to two and half years imprisonment.

Jonathon Thompson, 49, of Ida Road, Skegness, was jailed for 16 months.

Lauren Cooper, 32, of Richmond Drive Skegness, was sentenced to three years and 10 months imprisonment.

Three other defendants are due to be sentenced at a later date.

Appeal for cash after lead stripped from church roof

Fundraising is under way to protect a listed church in Lincolnshire after thieves stripped lead from its roof.

Copyright: Covenham St Bartholomew Heritage Trust

The theft happened at St Bartholomew's Church in Covenham, near Louth, in the early hours of yesterday morning.

It's estimated that about £10,000 needs to be raised to replace the lead after the building was targeted by thieves at about 03:00 on Thursday morning.

A tarpaulin is being put over the church's roof to protect it from the elements.

Church keyholder Ian Fazakerley says even though the building has been closed since 1977, it's historically important and Grade II*-listed.

"Although there are plenty of prettier churches, there has been a church on the site for 1,000 years. It was an Anglo Saxon religious site before it became a Norman church," he says.

Police are asking anyone who saw anything suspicious, or who has any information about the theft, to get in touch.