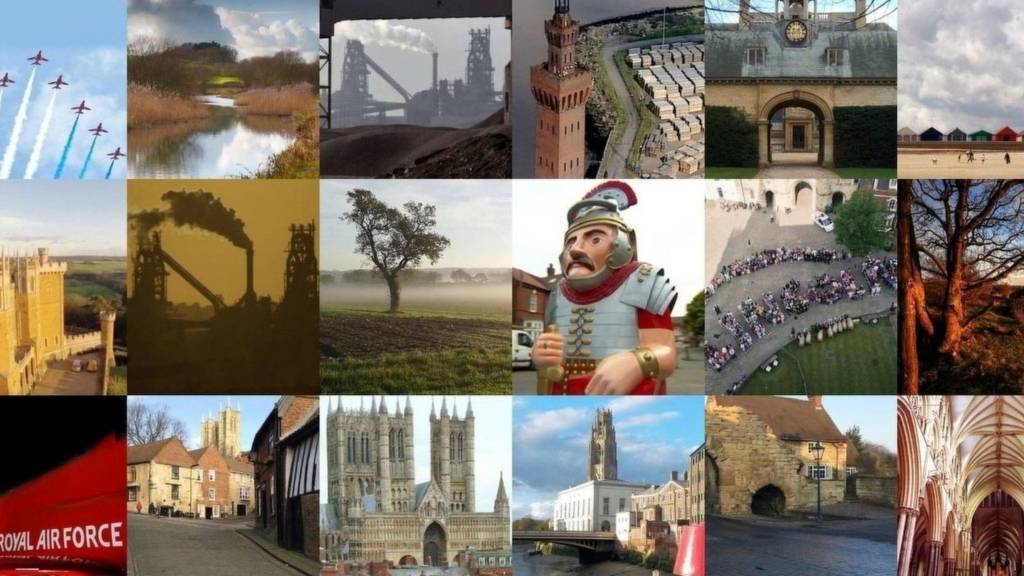 Lincolnshire breaking news: Latest updates
Lincolnshire Bomber Command veteran dies

Les Rutherford from North Hykeham, who was one of the oldest Bomber Command veterans in the UK, has died aged 101.

Copyright: International Bomber Command archive

Mr Rutherford escaped Dunkirk on a barn door and was also imprisoned in a Prisoner of War camp after being shot down in a Lancaster bomber.

The International Bomber Command Centre in Lincoln described him as gentle, funny and modest as well as a great supporter of the project.

Frustration as Boston shop front still used as toilet

Traders in Boston say people are still using their shop doorways to relieve themselves, despite public toilets being opened 24/7.

A three-month trial, which has seen facilities on Lincoln Lane, Wide Bargate and Central Park staying open overnight, comes to an end today.

Boston Borough Council had hoped the move would stop people using shop doorways.

Wendy Reed, from Westlands Bridals (pictured above), said it had affected trade at the store after people trying on wedding dresses had seen people urinating nearby.

She added: "They just don't want it, and it's ruined the business."

Work starts to repair Barlings Eau river breach

Work to fix a river breach at the Barlings Eau, near Lincoln, is now under way, three weeks after the bank first burst.

The breach, which happened last month, left over 1,500 acres of farmland under water.

The Environment Agency says weather conditions will determine when the work is finished.

Man charged over robberies in Boston

A man has been charged in connection with robberies at a pub and service station in Boston over the weekend.

Matthew Holland, 31, from Jubilee Avenue, Boston, is charged with robbery and possessing a knife blade/sharp pointed article in public.

It follows incidents at the New Inn pub on Pen Street on Saturday and at the John Adams service station (pictured) on Sunday.

He's due to appear before Lincoln Magistrates' Court today.

McFly to play at Market Rasen racecourse

Boyband McFly will take to the stage in Lincolnshire next summer, it's been announced.

Staff at the racecourse at Market Rasen say they are incredibly excited to welcome Tom, Dougie, Danny and Harry on 15 August 2020.

The four first got together in 2003 and reached number one with songs like 5 Colours In Her Hair and Obviously.

Their first album, Room on the 3rd Floor - named after the hotel room where most of the songs were written - went double platinum.

It meant the group beat the Beatles to become the youngest band to have a number one debut album.

They went on to release four more albums between 2005 and 2010, and the 2005 Comic Relief single It's All About You.

Severe disruption: A17 Lincolnshire both ways

BBC News Travel

A17 Lincolnshire both ways severe disruption, between B1357 Common Road and Washway Road.

A17 Lincolnshire - A17 Washway Road in Fosdyke Bridge closed in both directions between the B1357 Common Road junction and the Washway Road junction, because of a car on fire.

To report traffic and travel incidents dial 0330 123 0184 at any time

Concern over predicted drop in police numbers

Lincolnshire councillors say pressure must be put on the next government for a fairer funding formula for the county's police force.

The chair of the county's Police and Crime Panel, Barry Young, says even with the extra 50 officers promised, there will still be a net loss of 30 by 2021.

Lincolnshire's Police and Crime Commissioner, Marc Jones, says he will continue to lobby for more money, and is also calling for a three-year funding settlement to make it easier to plan.

Lincoln man climbs Scafell Pike with rowing machine

A Lincoln man has climbed England's highest mountain carrying a rowing machine before rowing 6.2 miles on it at the summit for charity.

Copyright: Charlie Wilcox

Bradley Thornton scaled the Lake District's 3,209ft-high Scafell Pike on Saturday for mental health charity Mind after a friend took his own life.

Mr Thornton, 23, has raised more than £10,000 in memory of James Walker.

Copyright: Charlie Wilcox

He said: "I felt like I had Jim with me all the way."

Mr Thornton climbed alongside about 40 other people.

It took about two-and-a-half hours to climb to the summit.

Starbucks pledge after image of seal and bottle goes viral

Starbucks has said it will do everything possible to help reduce litter waste at Donna Nook nature reserve in Lincolnshire after a picture of a seal chewing on one of the firm's bottles was widely shared online.

Copyright: Dan Thurling/Media Lincs

The picture was taken last week by Dan Thurling, who criticised litter louts after posting the image.

A Starbucks spokesperson said: "We are deeply saddened by this image. At Starbucks, reducing waste by increasing recycling and encouraging reuse is something we are passionate about.

"We are speaking to the Lincolnshire Wildlife Trust and are hopeful we can support Donna Nook in tackling some of the waste management issues at the reserve."

The trust said its staff had also seen discarded fishing ropes and frisbees caught around the necks of seals.

It urged visitors to report any incidents to wardens.

Drink and drug-driving campaign launched in Lincolnshire

The risks of drink and drug-driving are being highlighted by Lincolnshire Police as the festive season gets properly under way.

Officers say they will be focusing their efforts on stopping vehicles and talking to drivers over the Christmas period.

Last year more than 1,100 people were tested in the county, with a total of 67 being arrested for refusing or failing a breath test.

Quote Message: I can't believe people still take the risk of killing or hurting others by driving while impaired, along with losing their licence and maybe going to prison." from Insp Marc Gee Lincolnshire Roads Policing

Uphill Lincoln hit by water supply problem

Residents in the North Lincoln area currently have limited or no water supply.

Copyright: Rui Vieira/PA Wire

Anglian water says it is because of a pump failure.

Engineers are trying to fix the problem, but it may not be sorted until later this morning.

The utility firm has apologised and thanked people for their patience.

Wet weather sparks delays to Lincoln bypass work

Work on a major junction on the Lincoln bypass which was due to start today has been delayed until at least mid-January, it's been confirmed.

Copyright: Lincolnshire County Council

Due to recent heavy rain, work has been delayed and construction of the Hawthorn Road junction won't now start until early next year.

The delays also mean:

Greetwell Road will now re-open this coming Wednesday instead of last Friday
Heighington Road will re-open at the end of January instead of Friday 20 December
Washingborough Road will close in early February instead of early January

The Lincoln Eastern Bypass project aims to improve Lincoln's infrastructure, encourage growth and minimise traffic congestion.

Quote Message: Once complete, there will be less traffic congestion in and around Lincoln, along with more opportunities for boosting the county's economy. from Karen Cassar Assistant director of highways, Lincolnshire County Council

Work due to start to plug Lincolnshire river breach

Sandbags are expected to be lifted into place this week along a flood-hit dyke bank in Lincolnshire.

On Friday, the 40ft-wide breach of the Timberland Delph, which runs into the River Witham, left 200 acres of farmland underwater and nearby properties had to be evacuated.

Earlier this month, more than 1,000 acres of farmland were left under water after a breach in the banks of the Barlings Eau, a river near Lincoln.

This morning, two Environment Agency flood warnings remain in place for the River Witham between Woodhall Spa and Chapel Hill and the Low Barlings and Short Ferry areas.